Showing 1-7 of
7 products
CVS Health Liquid Bandage For Small Cuts & Wounds
CVS Health
CarePass
™
price
$5.19
to
$6.63
Free shipping with $35+ orders
New Skin Liquid Bandage Sensitive Skin, 0.3 OZ
New Skin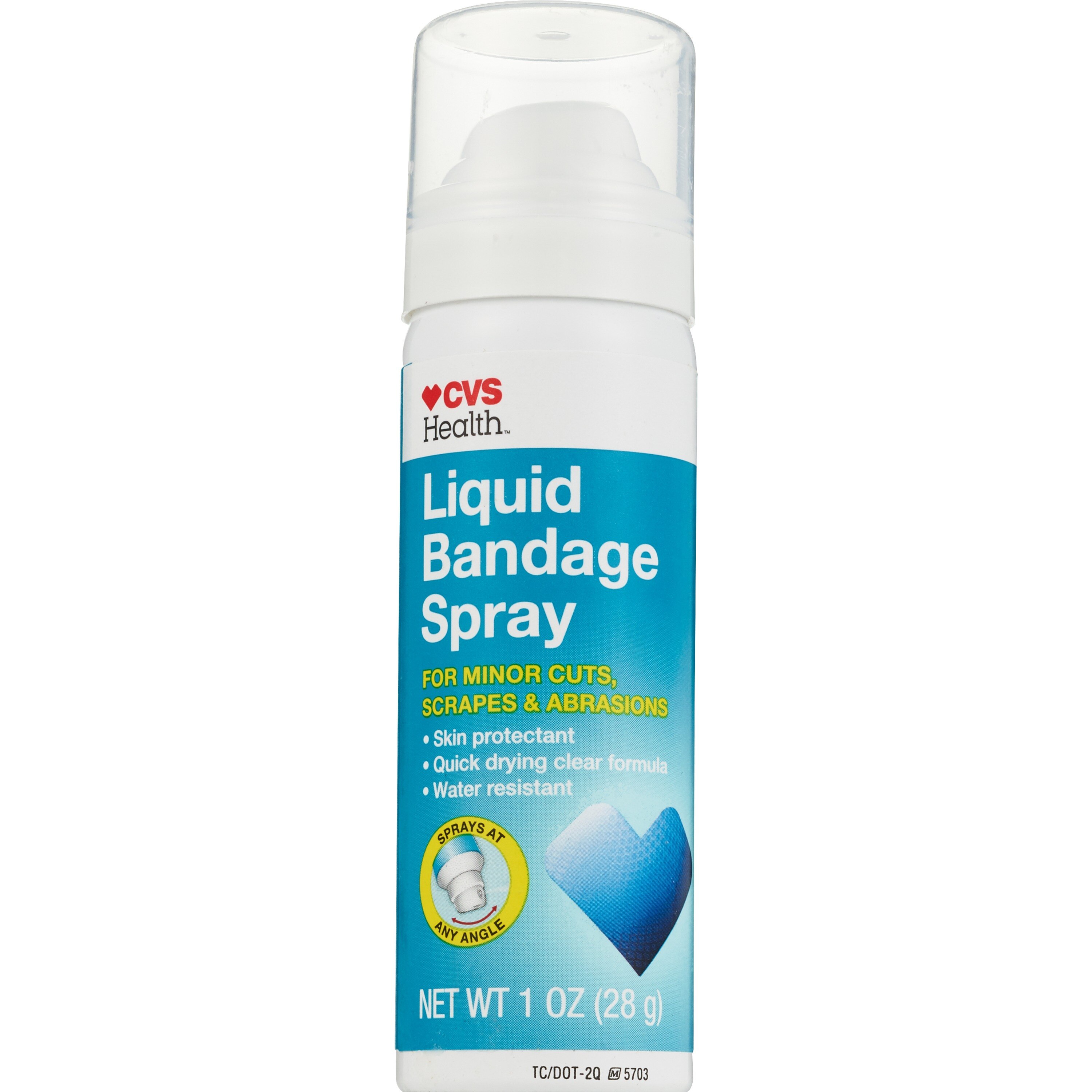 Free shipping with $35+ orders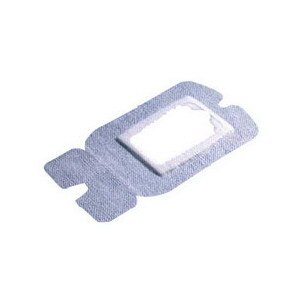 Sorbaview 2000 Window Dressing 2.5 in. x 3 in., 50CT
Sorbaview
Free shipping with $35+ orders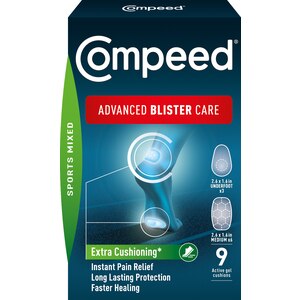 Compeed Advanced Blister Care Sports Mixed, 9 CT
Compeed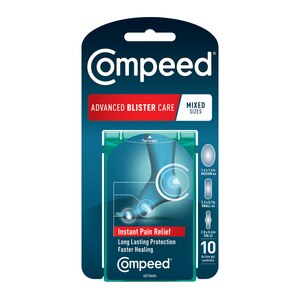 Compeed Blister Care Cushions Mixed sizes, 10 CT
Compeed
Prices may vary from online to in store.
When you think of the word bandage, you likely think of a piece of gauze attached to flexible, sticky film that you stick onto your skin to cover a wound; however, adhesive options are not the only type of bandages available. Liquid bandages provide an alternative to ordinary bandaging and are suitable for a wide range of uses.
How Liquid Bandages Work
Liquid bandage formulations vary but most work in a similar way. Their formulas typically contain a polymer that is dissolved in water, alcohol or another solvent, creating a liquid. Once applied to the skin, the solvent evaporates, creating an ultra thin layer of polymer over the affected area.
Benefits of Liquid Bandages
There are a number of benefits to choosing a liquid bandage for wound care. Most products are invisible on the skin, so wound care doesn't come at the sake of your appearance. Typically, liquid bandages are waterproof and can continue to protect the skin while you shower, bathe or swim. Most formulas can continue to protect the skin for 5 to 10 days, decreasing the need for frequent bandage changes. Plus, liquid bandages can be used on wounds that are difficult to cover with conventional bandages due to their location or size.
Liquid Bandage Usage
Liquid bandages are suitable for a wide range of uses. They can help to close small wounds to stop bleeding and can serve as a protective barrier against contaminants to help small cuts, abrasions, lacerations and burns properly heel. You can also use liquid bandages to protect skin from friction to decrease the risk of calluses and blisters. If you're uncertain whether a liquid bandage is the right choice for your particular wound care needs, your medical provider can provide you with advice.
Types of Liquid Bandages
Liquid bandages come in two main forms: brush-on and spray. Brush-on bandages allow you to precisely apply the protective film where you need it, making this type an excellent choice for small wounds. Liquid sprays are quick to apply to large areas and to spots that you are unable to easily reach. Some liquid bandages contain antiseptics to disinfect wounds while protecting them. You can read the product descriptions to find out more about the features and benefits of specific liquid bandages.
Popular Searches