How to get it
Pickup not available
Change store
Showing 1-27 of
27 products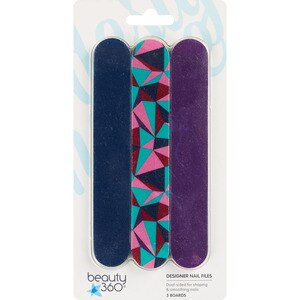 Beauty 360 Designer Nail Files, 3CT
Beauty 360
Buy 3, Get 1 Free - Add 2 or more to qualify!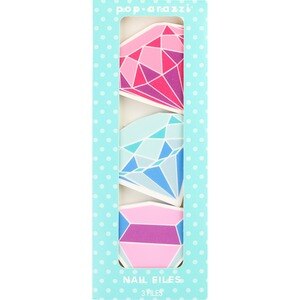 one+other All-in-One Manicure File
one+other
Buy 3, Get 1 Free - Add 2 or more to qualify!
Free shipping with $35+ orders
Beauty 360 Electric Nail File
Beauty 360
Buy 3, Get 1 Free - Add 2 or more to qualify!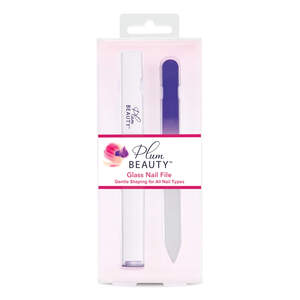 Plum Beauty Glass Nail File
Plum Beauty
Buy 4, Get 1 Free - Add 2 or more to qualify!
Revlon Bacteria Shield Glass Nail File
Revlon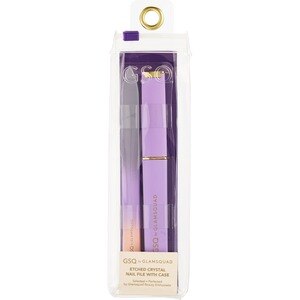 Free shipping with $35+ orders
Revlon Salon Series Nail File
Revlon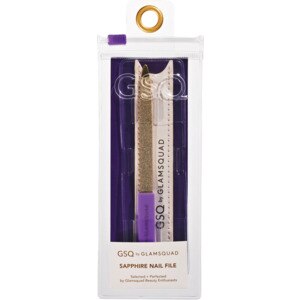 Prices may vary from online to in store.
Nail Files
A nail file is a manicure tool used to enhance the appearance of the fingernails and sometimes the toenails. Files have a rough, textured surface. When you rub the surface back and forth over a nail, the file removes a small amount of the nail. As a result, nail files can be used to remove sharp edges from fingernails and toenails. Plus, files allow you to shape your nails as you desire. With a file, you can create squared-off or rounded nails. Some artificial nails must be rubbed with a nail file prior to application as well.
What Are Nail Files Made of?
One of the main differences between nail files is materials. Conventional nail files are typically crafted out of metal. This makes the file durable and strong, so that it can hold up to the effects of frequent use. Emery boards provide an alternative to metal files. Typically, emery boards consist of a piece of cardboard covered with grains of sand. Their construction makes emery boards flexible. Some people find them easier to maneuver around the nails as a result. Over time, the sandy surface of emery boards wears away, requiring you to replace your existing file with a new one. Manufacturers often sell emery boards in multi-packs to give you a long-lasting supply of the disposable files.
Best Nail Files
Another thing to consider when shopping for nail files is the grit of the file. The grit describes the texture of the surface of nail files. Coarse grit nail files will remove more of the nail and are best for shaping. Fine grit nail files are the better choice for precision work like smoothing the edges of the nails.
Related Searches
baby nail file, electric nail file, foot care products, hand care products