Poster boards are a cost effective and versatile product that can be used for anything from crafting to workplace use. The blank canvas on poster boards allow for endless possibilites. Coming in many shapes and sizes, you can find a poster board that is perfect for whatever you need it for. Browse products now and see what's available!
Showing 1-14 of
14 products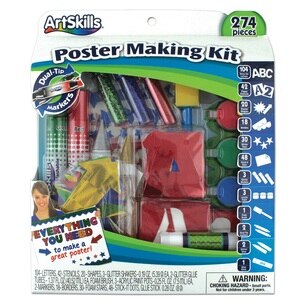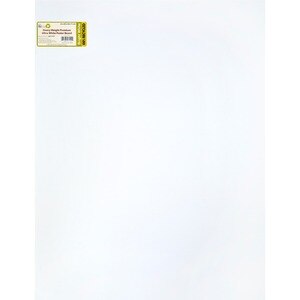 Royal Eco Brites Heavy Weight Premium Ultra-White Poster Board
Royal Brites
Royal Brites Premium Heavyweight Poster Board, 22"x28", Assorted Colors
Royal Brites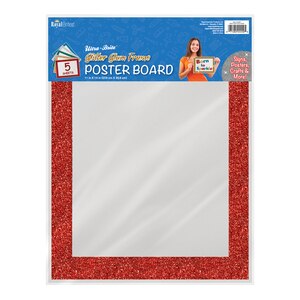 Ultra Brite Glitter Glam Poster Board, 11"x14", Assorted Colors
Ultra Brite
Royal Eco Brites Vanishing Tri-Fold Grid Presentation Foam Board
Royal Eco Brites
Prices may vary from online to in store.
What is a poster board?
Poster board is a thick piece of cardboard that is made up of layers of paper that has been compressed together. It is often used as a way to display photographs, documents or other pieces of paraphernalia. Poster board can be seen in many places, such as: • Schools • Trade shows • Display booths
What size is a standard poster board?
Standard poster board size is 22x28 inches. This is the size that is most widely available, and what most people use when preparing displays. There are also tri-fold poster boards that are quite popular when used for presentations and for signs because they can stand on their own. Those are usually 36x48 inches. There are many other sizes for poster board as well, and they include: • 2.5'x2' • 30"x40" • 20"x30" • 11"x14" • 36"x48" Of course, poster board can be cut down any size that is needed. It is typically thin enough to be cut with just a pair of scissors.
How to temporarily attach pictures to poster board?
There are several ways to temporarily attach pictures to poster board. Most people prefer to use regular tape simply because it is easy to use and remove. It also tends to provide better hold and will stay in place for several months or even years, if needed. There are also other ways to attach pictures to poster board, such as: • By using photo corners or mounting corners. These are just for the corners of the picture, and they keep photos free from tape or glue residue when they are removed. • Removable glue dots, which work well as glue, but they are not a permanent solution. • Rubber cement. • Glue stick. • Sticky putty. • Double sided tape. Try to avoid things like hot glue or even standard glue because they may ruin the poster board and/or the photos.
How thick is a poster board?
Poster boards can be found with varying levels of thickness. A standard 10 pt. piece of poster board may measure between 0.010" and 0.0254" thick. A 12 pt. piece of poster board may be thicker at between 0.012" and 0.3048". When trying to decide on the right thickness for poster board, it is best to consider the type of project that needs to be done. If the poster board needs to hold multiple images and heavier objects, for example, a thicker piece might be preferable.