Showing 1-7 of
7 products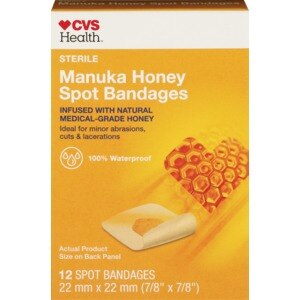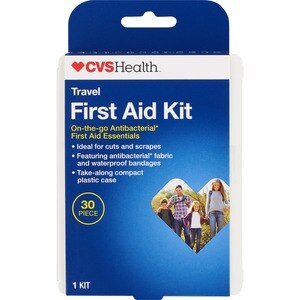 CVS Health Travel First Aid Kit, Antibacterial Essentials, 30 Piece
CVS Health
Limit 6 per order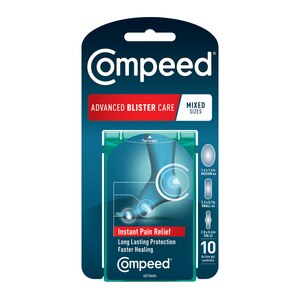 Compeed Blister Care Cushions Mixed sizes, 10 CT
Compeed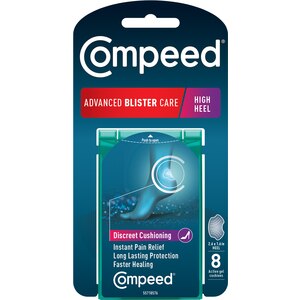 Compeed Blister Cushions High Heel, 8 CT
Compeed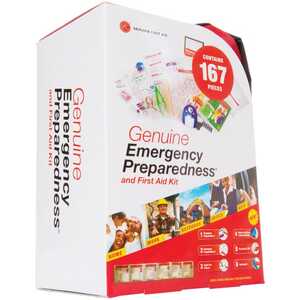 Prices may vary from online to in store.
Round Bandages
A bandage simply can't provide adequate protection if it doesn't fit over a wound properly. That's why it's important to choose bandages that are the ideal size and shape for your particular injury. CVS makes it simple to shop for bandages by shape with this assortment of round bandages. You can find a wide range of circular bandages available for purchase online and in stores to meet your wound care needs.
Spot Bandages for Small Areas
Spot bandages are an ideal choice of round bandage for many small minor cuts, abrasions, burns, insect bites and blemishes. These round bandages feature sterile gauze attached to a flexible plastic or fabric film outfitted with adhesive. To use these bandages, you simply peel of the backing and press the spot into place. Most spot bandages are flesh colored, but there are also sheer and transparent options available. Waterproof spot bandages can be worn while you bathe or swim, as their adhesive is not dissolved by water.
Absorbent Sterile Foam Round Bandages
For wounds that are seeping moderate to heavy amounts of fluid, sterile foam round bandages are often recommended. Foam dressings absorb, drawing fluid away from the skin. In addition to assisting with healing, this can help to minimize odors related to wound care. Some round foam dressings are available with adhesive and are applied like spot bandages. Others must be held in place by first aid tape or a self-adhesive cover bandage.
Round Hydrocolloid Bandages for Moist Healing
Medical professionals may recommend round hydrocolloid bandages for burns, wounds with light to moderate discharge, infected wounds and skin ulcers. These bandages contain material that becomes a gel when applied to the skin. The gel draws fluid, dead skin and debris away from the wound to help with the healing process. Round hydrocolloid bandages also keep wounds moist. Most hydrocolloid bandages are self-adhesive and can be worn for several days before they need to be changed.
Round Bandages for Special Spots
Some round bandages are designed specifically for certain uses. You can find bandages designed to cover the elbows and knees, blisters that form on the heels, cold sores and other injuries and skin care problems.
Related Searches
breath strips, art supplies for kids, nail art kits, barber scissors