Showing 1-20 of
100 products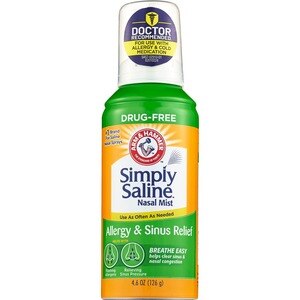 Free shipping with $35+ orders
Free shipping with $35+ orders
CVS Health Saline Nasal Spray Value Pack
CVS Health
CVS Health Sinus Wash Refill Saline Packets, 100CT
CVS Health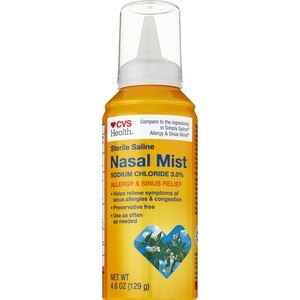 CVS Health Allergy & Sinus Relief Sterile Saline Nasal Mist
CVS Health
CarePass
™
price
$6.39
to
$9.99
Free shipping with $35+ orders
NeilMed Pedia Mist Saline Spray
NeilMed
Free shipping with $35+ orders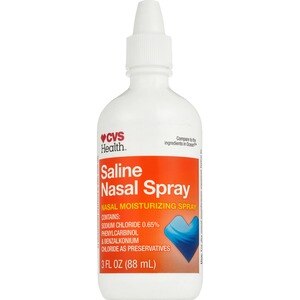 Free shipping with $35+ orders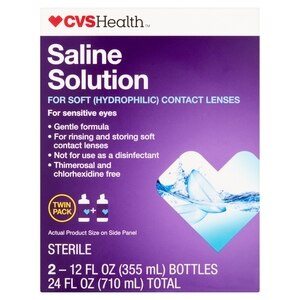 CVS Health Saline Solution for Sensitive Eyes
CVS Health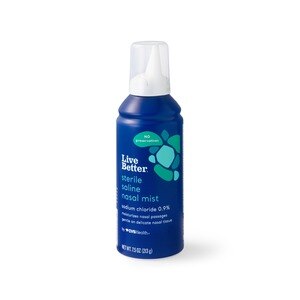 Live Better Sterile Saline Nasal Mist, 7.5 OZ
Live Better
NeilMed Nasal Mist Saline Spray, 6 OZ
NeilMed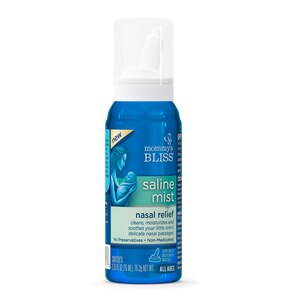 Free shipping with $35+ orders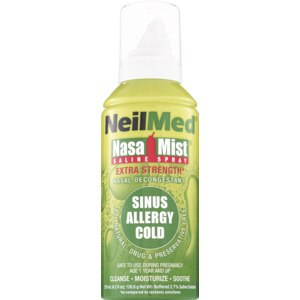 NeilMed Nasa Mist Saline Nasal Spray, 4.2 OZ
NeilMed
Free shipping with $35+ orders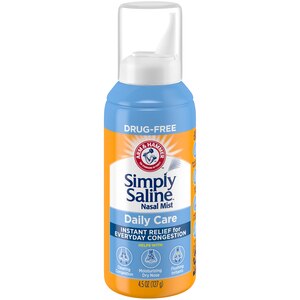 Arm & Hammer Simply Saline Nasal Care Daily Mist 4.5oz - Instant Relief for Every Day Congestion - One 4.5oz Bottle
Arm & Hammer
Free shipping with $35+ orders
CVS Health Children's Saline Nasal Spray, 2 OZ
CVS Health
Free shipping with $35+ orders
Prices may vary from online to in store.
Saline
It's a good idea to have some saline solution handy at home. Saline has many uses, including rinsing contact lenses, getting relief from a stuffed-up nose, and cleaning piercings. A normal saline solution is water that contains 0.9 percent salt.
Saline Nasal Spray
Help get relief from the symptoms of sinusitis, colds, and allergies with saline. If your nasal passages are stuffed up from an allergy or a bout of cold, irrigating with saline solution can help you breathe easier. Nasal irrigation washes out excess mucus and bacteria and helps to moisturize the nose and sinuses, which can help prevent infections. Using a neti pot or nasal bulb can make it easier to do nasal irrigation with saline.
Saline Solution
Saline can help clean small cuts and scrapes. Use saline to help flush out foreign material and bacteria from simple wounds. The standard saline solution does not sting or burn. Washing out wounds with saline can also clears away dead skin cells and secretions. Saline helps clear away dead cells and other debris that might cause irritation and lead to crustiness and bumps.
Related searches: