Hand Braces & Wrist Braces
Showing 1-20 of
55 products
CVS Health Self-Adherent Gentle Wrap 3 Inches
CVS Health
Limit 6 per order
CVS Health Breathable Gentle Tape (2 inches x 2.2 yards)
CVS Health
Limit 6 per order
Copper Fit Hand Relief Compression Gloves
Copper Fit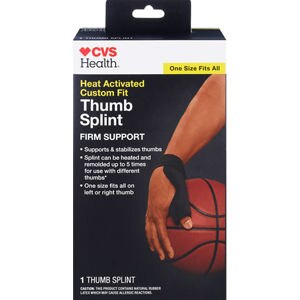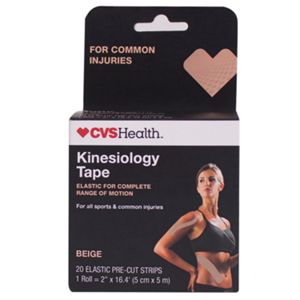 CVS Health Kinesiology Athletic Tape, Charcoal Gray
CVS Health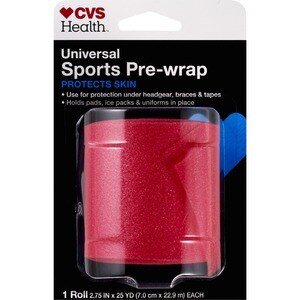 CVS Health Universal Sports Pre-Wrap Protects Skin
CVS Health
Limit 4 per order
Prices may vary from online to in store.
Arthritis pain, carpal tunnel syndrome, injuries and other chronic conditions that affect the hand or wrist can make everyday activities and exercise difficult. Fortunately, the correct hand brace or wrist brace can help to alleviate pain, so that you can keep up with your daily routine and stay active. CVS offers a huge selection of hand and wrist braces, giving you the ability to shop online and have the best brace for your needs delivered to your door.
Wrist Taping
Athletes and fitness enthusiasts may be advised to apply athletic tape or kinesiology tape to their wrists prior to athletic competition, training sessions and workouts. Taping the joint helps to keep the wrist stable without completely reducing range of motion. As a result, the tape reduces strain on the joint while still making it possible to exercise.
Wrist Compression Sleeve
In some cases, compression wraps or sleeves may be used in place of conventional wrist and hand braces. Once in place, wraps and sleeves help provide light support while helping to keep the arm muscles and the wrist joint warm. Wearing compression wraps or sleeves also helps to enhance blood flow to the wrist and hand to improve flexibility. Typically, compression wraps and sleeves are used for mild pain and swelling, not for serious injuries.
Hand And Wrist Brace
When recovering from an injury, you may need a conventional wrist or hand brace. This type of support reduces the range of motion of the hand or wrist. As a result, the braces help to alleviate pain and also help the injury heal. Depending on your condition, you may need to wear a hand or wrist brace all day or just while you complete certain activities.
Wrist Stabilizers
Stabilizers are wrist braces that are often used for arthritis and carpal tunnel syndrome. The purpose of a stabilizer is to help reduce side-to-side movement of the wrist while keeping the wrist and hand properly aligned.
How To Use A Wrist Brace
Although wrist and hand braces can be effective to help alleviate pain and discomfort, it's important that you don't try to treat a condition or injury with a brace on your own. Your medical provider can discuss your symptoms with you, provide you with a diagnosis and recommend the best wrist or hand brace for your needs. As you shop for hand braces and wrist splints, be sure to pay attention to the sizing information to ensure that you select an option that will fit you properly. Also, bear in mind that some braces are intended for only the right or left hand or wrist. Others can be worn on either arm or wrist.
Related Products
Arm & Elbow Braces
,
Compression Hosiery & Stockings
,
Foot & Ankle Braces
,
Shoulder & Neck Braces
,
Thigh & Knee Braces
,
Waist & Back Braces