Showing 21-40 of
47 products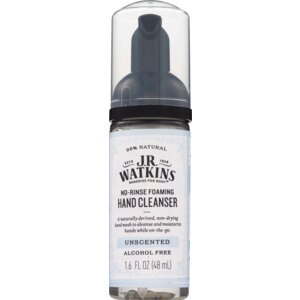 JR Watkins Travel Size No-Rinse Foaming Hand Cleanser, 1.6 OZ
J.R. Watkins
Free shipping with $35+ orders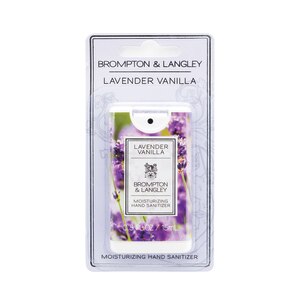 Free shipping with $35+ orders
Limit 2 per order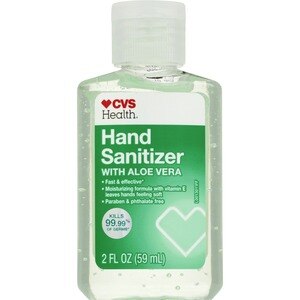 CVS Health Aloe Vera Hand Sanitizer
CVS Health
CarePass
™
price
$1.27
to
$6.39
CVS Health Advanced Hand Sanitizer, 32 OZ
CVS Health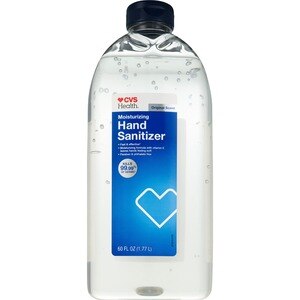 CVS Health Moisturizing Hand Sanitizer, 60 OZ
CVS Health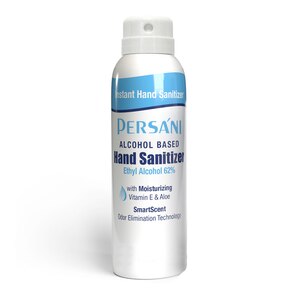 Persani Continuous Spray Hand Sanitizer with Vitamin E and Aloe, 4 OZ
Persani
Prices may vary from online to in store.
What is the Best Hand Sanitizer?
Hand sanitizer is a product that is used to remove germs from the skin of the hands. Although formulas vary, this is typically done with antibacterial ingredients, substances that kill bacteria, viruses and other microbes. This prevents the germs from entering your body through your eyes, mouth or nose or from contaminating foods or surfaces that you touch.
Hand Sanitizer Benefits
Keeping your hands clean can greatly reduce your risk of catching certain illnesses and lower the likelihood that you could spread germs to others. Experts recommend washing your hands frequently throughout the day, particularly before you handle food and after you use the bathroom. Hand sanitizers can help you thoroughly clean your hands at the sink and on the go.
What is the difference between Sanitizer and Soap?
Soap is an effective way to cleanse your hands. A soap contains surfactants that produce a lather, allowing impurities to be washed away with water. Hand soaps are formulated specifically for hand washing and require water to create a sudsy lather. After you have washed your hands, you must rinse the hand soap away. The U.S. Centers for Disease Control and Prevention (CDC) states that using warm water and hand soap is the most effective way for people to wash their hands.
It's not always convenient to use soap and water to wash your hands. For those occasions, alcohol-based liquid sanitizers can provide a convenient alternative to soap. These products are typically effective at killing a large number of germs when used according to the manufacturer's instructions. Due to the presence of alcohol in their formulas, the liquids evaporate quickly, so there is no need to rinse or dry your hands after use.
What are the Types Of Hand Sanitizer?
To speed up hand sanitizing even more, you can use a hand sanitizer spray. These products typically have formulas similar to liquid alcohol-based hand sanitizers; however, they come in a spritz bottle rather than a squeeze bottle. This allows you to quickly apply the hand sanitizer on the go.
How to use Hand Sanitizing Wipes?
Hand sanitizing wipes are another convenient way to quickly clean your hands. These products are disposable single-use towelettes that are soaked in an antibacterial cleanser. To use one, you simply remove a wipe from the packaging, rub it over your skin and throw it away. Some wipes can be used to clean surfaces and objects as well as hands.