Showing 1-20 of
47 products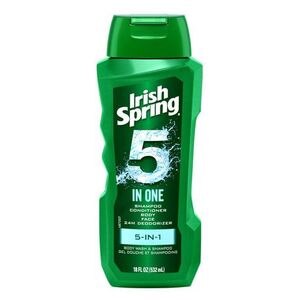 Irish Spring 5 in 1 Men's Body Wash and Shampoo Pump for Hair, Face and Body
Irish Spring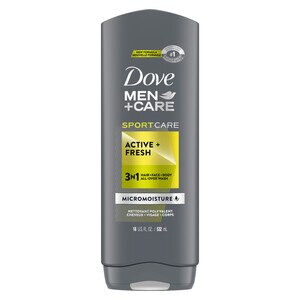 Dove Men+Care SportCare Body Wash, 18 OZ
Dove
Buy 1, Get 1 40% Off - Add 2 or more to qualify!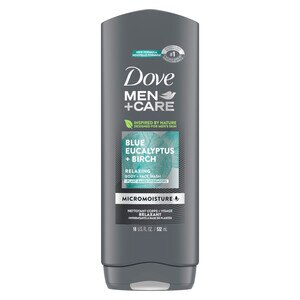 Dove Men+Care Blue Eucalyptus and Birch Men's Dry Skin Body Wash with Micromoisture, 18 OZ
Dove
Buy 1, Get 1 40% Off - Add 2 or more to qualify!
Prices may vary from online to in store.
Every day, you want to smell your best and feel fresh. Using body wash in the shower or tub can give you that squeaky clean feeling that you desire, and CVS can help you find the perfect cleanser for your bathing routine. This product selection includes all of the body wash for men that is currently available for you to buy online. Explore the entire assortment or filter the products to narrow down the options and quickly find the right body wash for you.
Men's Body Wash
Body wash is a type of cleanser that is typically used to clean skin from head to toe in the tub or shower. All body washes contain surfactant ingredients that allow water to mix with oily impurities, so that dirt, sweat and excess skin oil can be rinsed away. Many people find body wash to be easier to use than bar soap. Because it comes in liquid form, body wash is simple to dispense and will lather up quickly with your hands, a sponge or a washcloth.
Body Wash Scents For Men
Some body washes are made especially with men in mind. These body wash products typically feature scents that men find appealing, meaning they are unlikely to have a feminine floral aroma. Plus, body washes for men are formulated to work with the pH of male skin for the best possible cleansing results. Looking for the best smelling body wash for men? Consider trying a few different men's body washes until you find your personal favorite.
What Is The Best Body Wash For Men?
There is no single best body wash for men. However, some men's body washes may work better for you than others. As you shop for body wash for men, it's important that you keep your skin type in mind. If you have drier skin, look for a men's body wash that contains moisturizing ingredients. These formulas hydrate the skin while they cleanse, reducing the risk of itching, flaking and other symptoms of dryness. For oily skin, you can look for an oil-controlling or clarifying body wash for men. Sometimes, these formulas are referred to as "maximum strength" or "deep cleansing" body washes. Their ingredients cut through excess skin oil to purify the skin. Men with sensitive skin can benefit from gentle hypoallergenic body washes for men. Once you have narrowed down the options to focus on the best body washes for your skin type, you can compare other features of the products. Some men's body washes can also double as shampoos to simplify showering. You can also find body washes that can be used as face washes in your facial skin care regimen. Odor-controlling body washes can be an excellent choice for use after work or exercise.
Related Searches
antibacterial body wash, shaving products, beard care products, axe body wash, moisturizing body wash, mens lotion for dry skin