Incontinence Underwear for Women
Showing 1-20 of
56 products
CVS Health Women's Maximum Absorbency Underwear
CVS Health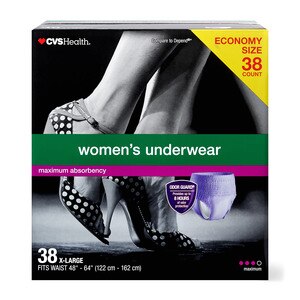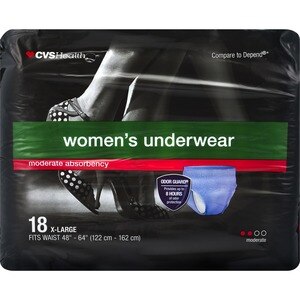 CVS Health Women's Underwear, Moderate Absorbency
CVS Health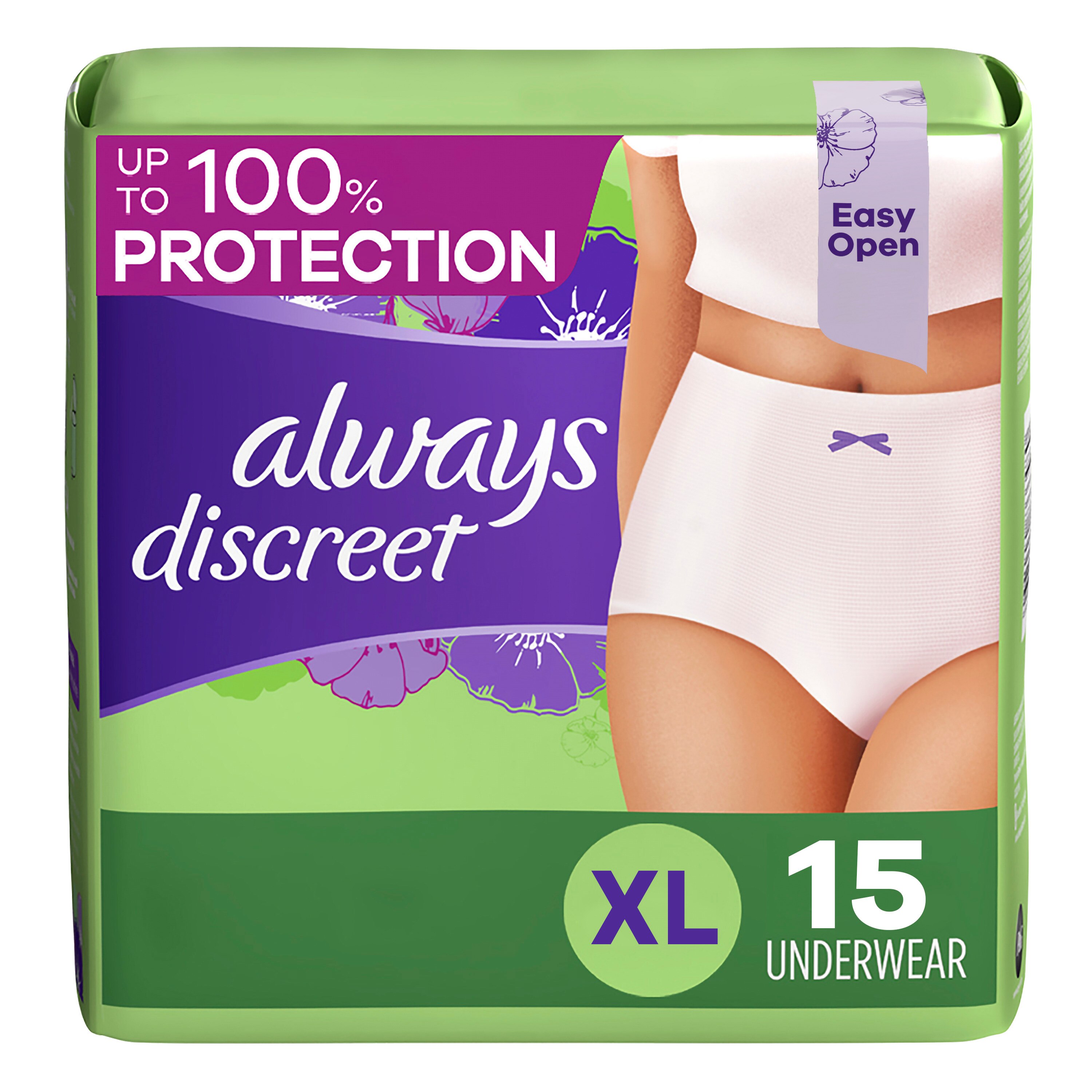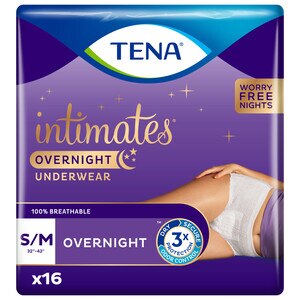 Tena Intimates Overnight Underwear Small/Medium, 16 ct
TENA
Limit 4 per order
Prices may vary from online to in store.
Incontinence Underwear for Women
Incontinence underwear and adult diapers are a helpful tool when dealing with incontinence. Incontinence panties are designed to be worn just like regular underwear and are made with comfortable yet absorbent materials. If you struggle with bladder leakage and want the peace of mind of reliable protection, women's incontinence underwear may be the right choice for you. Leak proof underwear is available in many brands, sizes, and styles, so you can choose the right one for you. If you are unsure, refer to the sizing information on the packaging. Many women try out a few different styles and sizes before settling on the women's disposable underwear that is right for them.
If you prefer not to wear protective underwear, you may find that incontinence pads are a better fit for your needs. CVS offers a wide range of reliable but cheap adult diapers and incontinence products for women that are designed to fit your lifestyle and your budget. Popular products include Tena underwear and Depends for women. If you are experiencing incontinence, you should talk to your doctor about your symptoms. He or she can help you determine what is causing your symptoms and discuss medical treatment options with you that may help you have fewer leaks in the future.
Related Searches
always discreet underwear, always incontinence pads, adult diapers for women, super protective underwear, overnight protective underwear, best protective underwear