Showing 1-19 of
19 products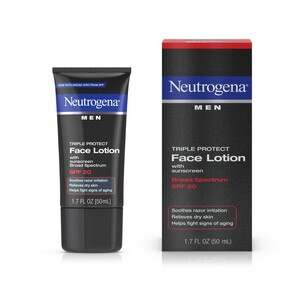 Neutrogena Triple Protect Men's Face Lotion, SPF 20, 1.7 OZ
Neutrogena
Buy 1, Get 1 40% Off - Add 2 or more to qualify!
Limit 6 per order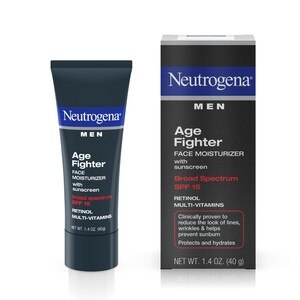 Neutrogena Men's Anti-Wrinkle Age Fighter Moisturizer, SPF 15, 1.4 OZ
Neutrogena
Buy 1, Get 1 40% Off - Add 2 or more to qualify!
Limit 4 per order
NIVEA MEN Maximum Hydration Face Lotion With SPF 15, 2.5 OZ
Nivea
Buy 1, Get 1 40% Off - Add 2 or more to qualify!
Limit 6 per order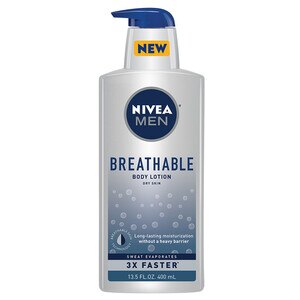 NIVEA MEN Breathable Body Lotion, 13.5 OZ
Nivea
Buy 1, Get 1 40% Off - Add 2 or more to qualify!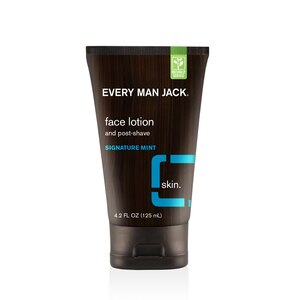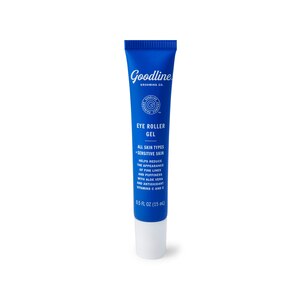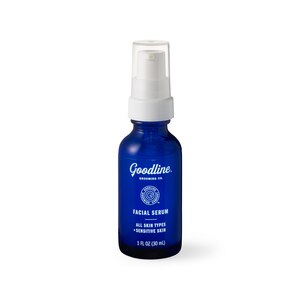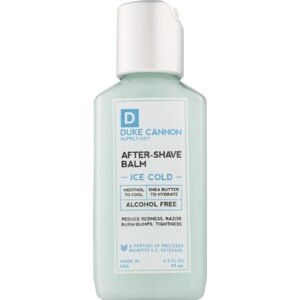 Duke Cannon Ice Cold Travel Size After-Shave Balm, 2.3 OZ
Duke Cannon
Prices may vary from online to in store.
Best Moisturizer For Men
It's important to take care of your skin, and good skin care starts with the right products. CVS is here to help with our specially curated collection of mens lotion and creams. Read on to learn more about the products available and why you should consider incorporating them into your skin care routine!
Face Moisturizer For Men
Part of keeping your skin healthy is ensuring that it has enough moisture. This is true for your body, but it is especially important when it comes to the more sensitive skin on your face. Between shaving, sports, and just the general grind of the day, your facial skin can get pretty dried out and unbalanced. A men's facial moisturizer can help hydrate your skin to keep it smooth and supple. Using a men's moisturizer can also help to reduce the discomfort associated with dry skin. There are also many more benefits associated with using a face lotion for men! For example, many men's moisturizers contain SPF and anti-aging ingredients to not only help you look younger, but also help protect your skin from free radicals and sun damage. If you are prone to irritation after shaving, face moisturizer for men may help to soothe and protect your skin.
Men's Face Cream For Dry Skin
In most cases, you can apply a mens lotion in the morning and at night as part of your regular skin care routine. Usually, you'll apply your moisturizer after using a men's face wash and toner. However, if your skin is feeling particularly dry, men's moisturizer can be applied as often as needed throughout the day. You may want to consider choosing a men's face moisturizer that is formulated with SPF to use in the morning. If your lotion doesn't include SPF, you should follow up by applying a sunscreen before going outside for the day.
What Is The Best Face Lotion For Men?
There is no single best moisturizer or lotion for men. Instead, you should prioritize your personal needs and preferences when shopping for face cream for men. For example, if you have oily skin, look for a moisturizer that is non-comedogenic, meaning that it won't clog your pores and contribute to breakouts. If you have very dry skin, you may benefit from a men's moisturizer that contains extra emollients and humectants to help hydrate your skin and lock in moisture. Whatever your needs and preferences are, there is a men's moisturizer out there for you. So say good-bye to dryness and hello to soft, supple skin that's got plenty of hydration!
Related Searches
moisturizer with spf for men, body lotion for men, jock itch cream, aftershave