Showing 1-20 of
56 products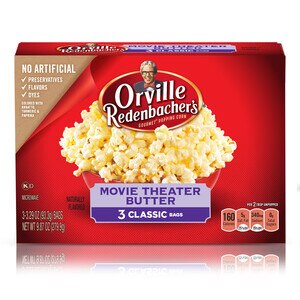 Free shipping with $35+ orders
Free shipping with $35+ orders
Free shipping with $35+ orders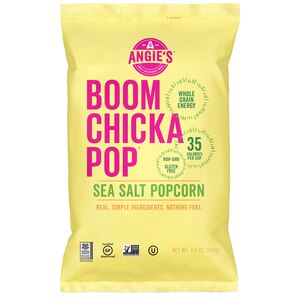 Free shipping with $35+ orders
SkinnyPop Original Popcorn, Sharing Size, 6.7 OZ
SkinnyPop
Free shipping with $35+ orders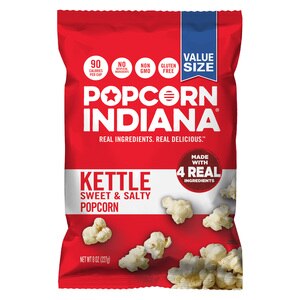 Free shipping with $35+ orders
Limit 6 per order
Free shipping with $35+ orders
Limit 6 per order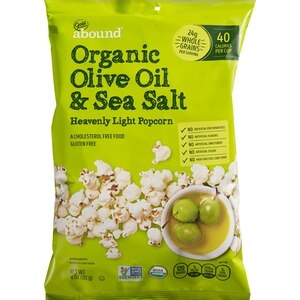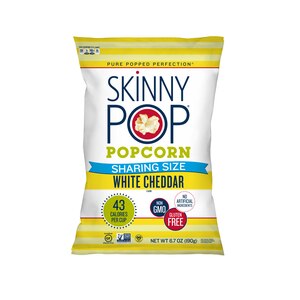 SkinnyPop White Cheddar Popcorn Sharing Size, 6.7 OZ
SkinnyPop
Free shipping with $35+ orders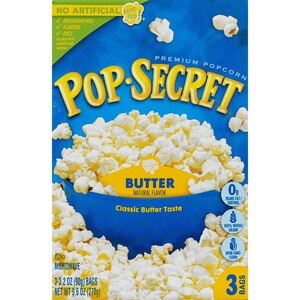 Free shipping with $35+ orders
Limit 4 per order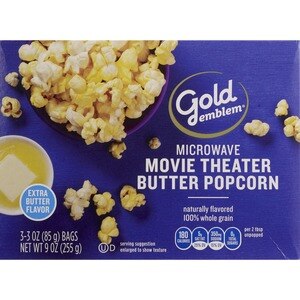 Free shipping with $35+ orders
Limit 6 per order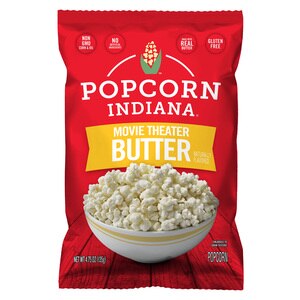 Popcorn Indiana Movie Theater Butter Popcorn Popcorn, 4.75 OZ
Popcorn Indiana
Free shipping with $35+ orders
Prices may vary from online to in store.
Best Popcorn
Popcorn is a delicious, classic snack that you can enjoy when you're watching your favorite movies or any other time. The best popcorn features a variety of fun flavors like cheddar, white cheddar, and kennel corn. Your favorite popcorn can be found at CVS Pharmacy, whether you want microwaveable popcorn, kernels, or pre-made popcorn that you can take with you as a healthy snack. No matter what you choose, the best popcorn is one that features a flavor and a format that you love.
Caramel popcorn
Enjoy a sweet, crunchy treat with caramel popcorn. This awesome popcorn is covered in rich, sweet caramel to put a sweet twist on a classic savory favorite. You can find caramel popcorn from brands like Crunch n Munch, CVS Gold Emblem, and even Werther's Original. If you prefer to make your own caramel popcorn, simply drizzle some melted caramel directly over popped kernels and let it cool for a deliciously sweet treat at home.
Healthy popcorn
For those are watching their diet or want to enjoy popcorn without all the extra fat and calories, there are plenty of awesome healthy popcorn options available. Healthy popcorn is made without using a lot of oils and often has a lower salt and fat content than traditional popcorn. You can still buy healthy popcorn that features all of your favorite flavors like white cheddar and more. Read the nutritional information label carefully to determine which types of healthy popcorn will be best suited for your lifestyle and your diet.
Popcorn Kernels
If you prefer to eat popcorn the traditional way, look for popcorn kernels. This style of popcorn usually comes in a jar or other container and contains kernels that you can pop on a stovetop or use a popcorn maker. When you prepare popcorn kernels, start by filling a heavy-duty pot or pan with some cooking oil. Let the oil get hot on the stovetop, then toss one or two kernels in to see if the oil is hot enough. If the kernels start to pop once they touch the oil, you can slowly pour more kernels in. After all of your popcorn kernels are perfectly popped, place them in a large bowl and add salt and melted butter to taste for a healthy, delicious snack.
Related Searches