Showing 1-20 of
1015 products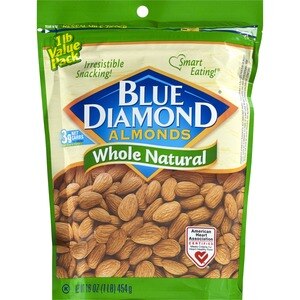 Free shipping with $35+ orders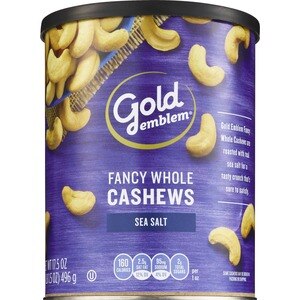 Gold Emblem Fancy Whole Cashews
CVS Gold Emblem
Buy 1, Get 1 50% Off - Add 2 or more to qualify!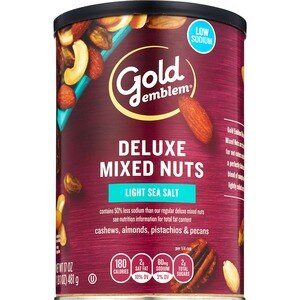 Gold Emblem Deluxe Mixed Nuts Lightly Salted, 18 OZ
CVS Gold Emblem
Buy 1, Get 1 50% Off - Add 2 or more to qualify!
Limit 6 per order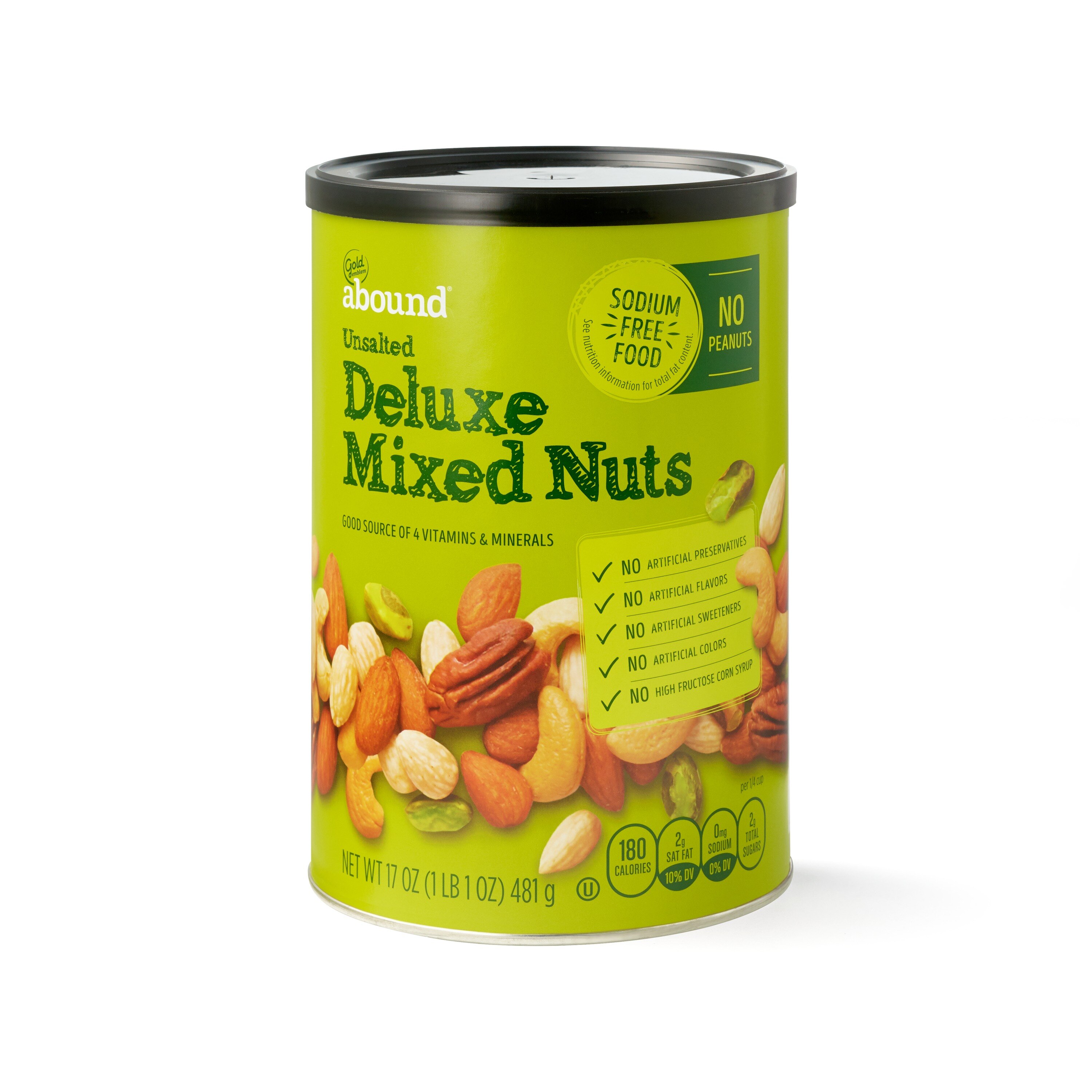 Gold Emblem Abound Unsalted Deluxe Mixed Nuts, 17 OZ
Gold Emblem Abound
Buy 1, Get 1 50% Off - Add 2 or more to qualify!
Limit 6 per order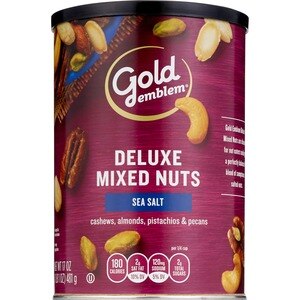 Gold Emblem Deluxe Mixed Nuts with Sea Salt and No Peanuts, 17 OZ
CVS Gold Emblem
Buy 1, Get 1 50% Off - Add 2 or more to qualify!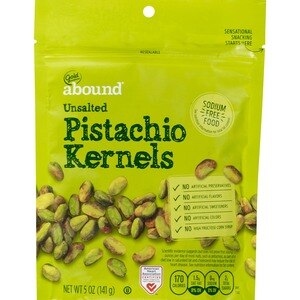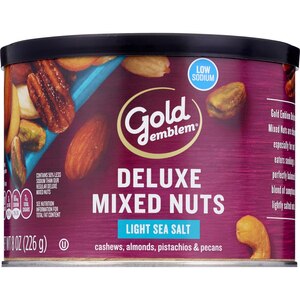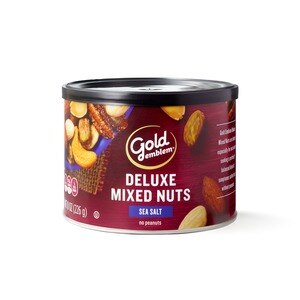 Free shipping with $35+ orders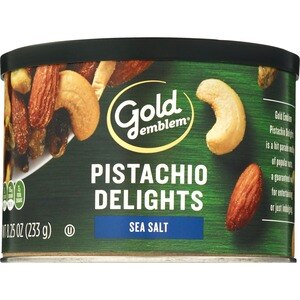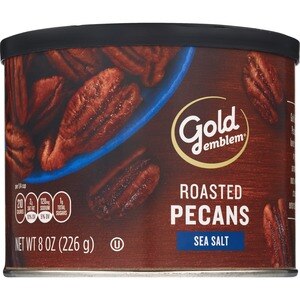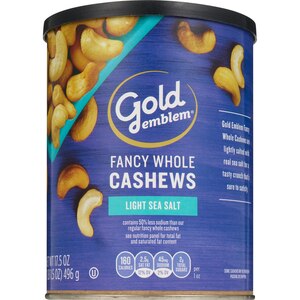 Gold Emblem Lightly Fancy Whole Cashews, Sea Salt
CVS Gold Emblem
Buy 1, Get 1 50% Off - Add 2 or more to qualify!
Limit 6 per order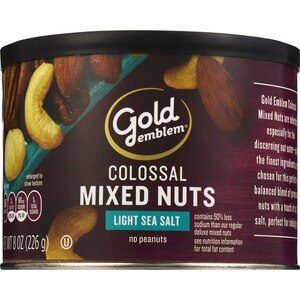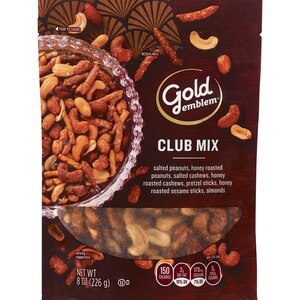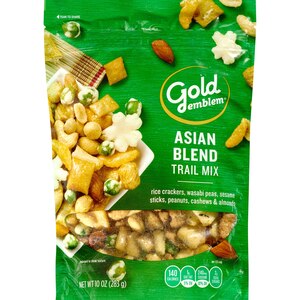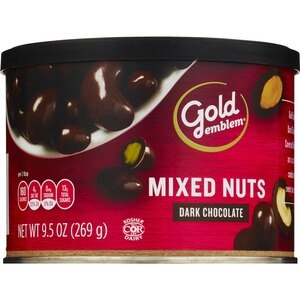 Prices may vary from online to in store.
Snacks
You don't have to head to the busy grocery store to fill your pantry with snacks. CVS is your one-stop shop for basic groceries. In stores, you can find a diverse assortment of foods from popular brands. Many products are also available for you to shop online any time of day and then have your order delivered right to your door.
Healthy Snacks for the Whole Family
When you feel hungry between meals, CVS has you covered. This product selection contains delicious snacks to please every palette. If you're looking for something nutritious, choose canned fruits, dried fruit or nuts. Prefer something salty? Check out pretzels, chips, crackers, jerky and other salted snacks. To satisfy your sweet tooth, the assortment of foods contains cookies and candy. Granola bars and other snack bars can be enjoyed as snacks or meal replacements depending on their size. You can easily shop for foods by category to quickly find all of the items on your grocery shopping list.
Dairy Free & Gluten Free Snacks
No matter what your nutritional needs are, CVS can help you find foods that will fit perfectly into your dietary plan. You can browse the food selection by dietary and lifestyle preferences to quickly locate foods that are a good match for your diet. In just seconds, you can shop diverse assortments of foods that are good sources of protein, gluten free, sugar free or heart healthy. Plus, the filters make it possible to find foods that are verified as free of genetically modified organisms (GMOs) and that are certified as organic by the U.S. Department of Agriculture (USDA).
Top Rated Snacks From Your Favorite Brands
Everyone has their favorite brands of snacks. Whatever your family loves, you can easily find it in the CVS online store, like bugles or oreos. You can explore the product selection by brand to see what's available to purchase today online or at your nearest CVS store.
What are Healthy Snacks?
There are many different types of snacks that you can enjoy. Choosing healthy snacks is a great way to satisfy your cravings without ruining your diet. You can choose from a variety of different types of healthy snacks depending on what you are in the mood for. Fruits and vegetables, for example, can be a very healthy snack. You can also enjoy nuts, beef jerky, and other similar snacks without ruining your diet. Keeping some healthy snacks in your home will help you to be able to stay healthy while satisfying your cravings.
What are Some Low-Calorie Snacks?
If you want to keep snacks on hand at home that will not cause you to eat more calories than you want, there are plenty of options. Fresh vegetables, for example, are one of the healthiest types of low-calorie snacks. There are pre-packaged veggies that you can get that will stay good for weeks at a time. Hard-boiled eggs are another great option for a healthy snack. Look through the various types of snacks that are available at CVS Pharmacy and you will quickly see that there are plenty of low-calorie options that you can enjoy. Stock up on these snacks so that you have them whenever you are getting hungry.
Related Brands
popcorners, pringles , cheetos , kit kat ,baby bottle pop, alani nu protein bars, valentines day candy