Showing 1-9 of
9 products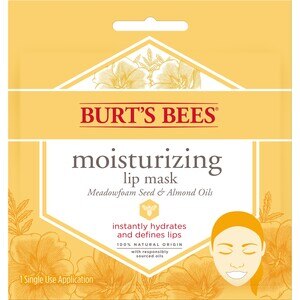 Burt's Bees 100% Natural Moisturizing Lip Mask, Single Use Conditioning Lip Care
Burt's Bees
Free shipping with $35+ orders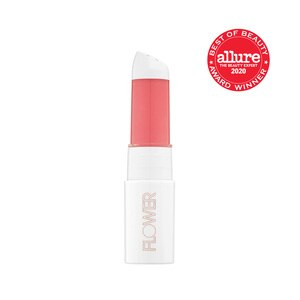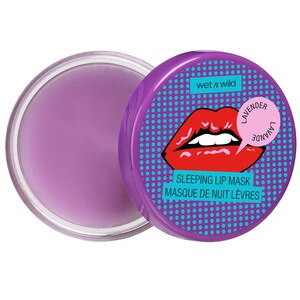 Wet n Wild Perfect Pout Lavender Night Lip Mask
Wet n Wild
Limit 2 per order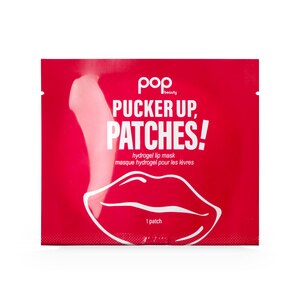 POP Beauty Pucker Up, Patches! Hydrogel Lip Mask, 5CT
POP Beauty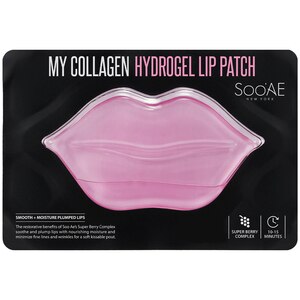 SooAE My Collagen Hydrogel Lip Patch
SooAE
Free shipping with $35+ orders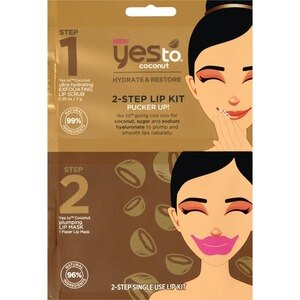 Yes To Coconut 2-Step Lip Kit
Yes To
Prices may vary from online to in store.
Lip Masks
The beauty mask craze has long been popular in Asia, but it's now taking over the United States in huge ways. For most beauty gurus, a face mask is a fabulous way to get a variety of skin benefits depending on your needs. But did you know that lips masks are also available? These unique masks are much smaller and designed to work just for your lips, providing them with a ton of excellent benefits. Check out how you can use lip masks, and what they can do for your pout.
What are Lip Masks?
A lip mask is applied directly to your lips, and it should sit on the lips for a set amount of time. Most formulas are made to hydrate the skin on your lips and keep them nicely moisturized. The mask is usually made of a thick, gel-like material that is saturated with some kind of serum used to treat the lips. Most are shaped like a pair of lips with a hole in the center so you can breathe through your mouth while you wait. Once the mask is applied and sits for a set amount of time, it will give the skin on and around your lips an effective treatment for smooth, moisturized lips.
How to Use Lip Masks
When you apply a lip mask, it's best to lie down since it could potentially slide off while you wait. Try not to talk too much to ensure that it stays securely in place. Let the mask sit for the amount of time as directed on the package. Never let it sit for too long or it could become difficult to remove or start to cause irritation. You can also find lip masks that can be applied like a cream and then allowed to set for a certain amount of time before washing them off. There are also "sleeping masks" that you can apply to your lips before you go to bed so you wake up with smoother lips.
Do They Work?
With regular, proper application, lip masks can help to moisturize and plump your lips. They smooth out the skin and give the lip area the moisture it needs for a healthy look and better lipstick application. Some lip masks contain collagen, which can help to plump your lips even more. Look for masks that contain healthy lip-promoting ingredients like natural vitamins and minerals. Keep an eye out for things like vitamin C and E, glycerin, and hyaluronic acid.