Showing 1-9 of
9 products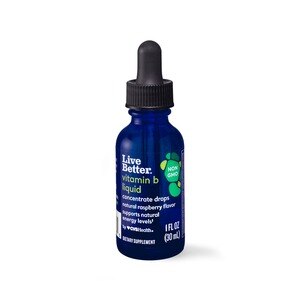 Live Better Vitamin B liquid, concentrate drops, 1 OZ
Live Better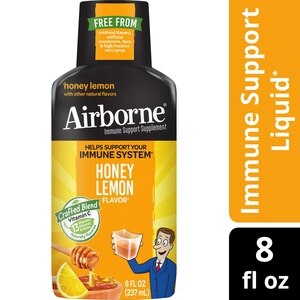 Airborne Honey Lemon Liquid - Vitamin C D E, Zinc & Immune Supplement, 8 OZ
Airborne
Free shipping with $35+ orders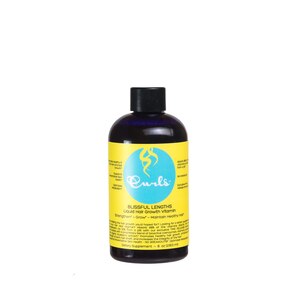 Curls Blissful Lengths Blueberry Liquid Hair Growth Vitamin, 8 OZ
Curls
Prices may vary from online to in store.
To help ensure your little one grows up big and strong, he or she needs the right nutrients. If your baby is in need of extra vitamin D to meet his or her dietary requirements, CVS can help you find the right supplement. This selection includes an array of vitamin D drops formulated especially for infants, so you can easily browse and buy online.
What Is Vitamin D? 
Vitamin D is one of the 13 essential vitamins that the human body needs to function properly. Sun exposure triggers the production of vitamin D and it can be found in some food sources. Low levels of vitamin D can be commonly seen in infants. To help address vitamin d deficiencies, infant formulas are enriched with vitamin D. Breast fed babies may require a vitamin D supplement in order to avoid deficiency. Infants with dark skin are at an increased risk for vitamin D deficiency as well. It is important to note that sun exposure must be limited and recommendations on sun protection must always be followed.
Functions of Vitamin D
Vitamin D has a number of important functions in the body. The vitamin can help to absorb calcium and other minerals that contribute to strong bones and teeth. In addition, vitamin d can help the immune, endocrine and cardiovascular systems work properly. People who are severely deficient of vitamin D may develop a condition called rickets where the bones become soft and bend.
What Are Vitamin D Drops? 
Vitamin D drops are a type of vitamin D supplement made specifically for infants who need more vitamin D in their diet. Most vitamin D drops contain vitamin D3, a form of the vitamin that can be simple for the body to use. The drops are highly concentrated, so babies only require a small amount per day. For easy administration, vitamin D drops come in liquid form and usually are provided in a bottle with a medicine dropper lid. 
Choosing and Using Vitamin D Drops
Before giving your baby vitamin D drops, consult your health care provider. He or she can determine whether or not your child requires a vitamin D supplement. A medical provider can also recommend the right dosage of vitamin D drops for your child's nutritional needs. Once you have a health care professional's recommendations, you can compare the available vitamin D drops that are the right solution for your baby. To ensure best results, read the directions for use printed on the packaging and follow the instructions carefully unless a medical provider gives you other advice.
Related Searches
vitamin d supplement, vitamin d 2000 iu, vitamin d test kit, vitamin d 3