Showing 1-14 of
14 products
CVS Health Micro Thin Lancets 33 Gauge
CVS Health
CarePass
™
price
$6.39
to
$10.79
CVS Health Ultra Thin Lancets
CVS Health
CarePass
™
price
$5.99
to
$9.99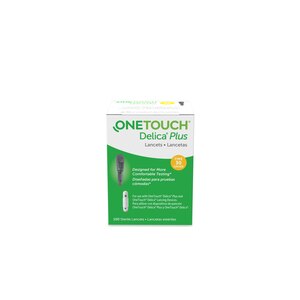 One Touch Delica 30 Gauge Fine Lancets, 100CT
OneTouch
Limit 4 per order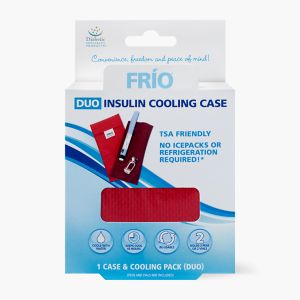 Frio Duo Insulin Cooling Case
Frio
Limit 4 per order
Microlet Silicone-Coated Lancets
Microlet
Limit 4 per order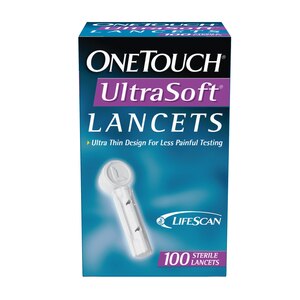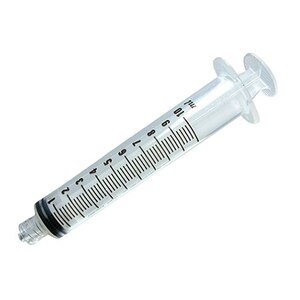 Free shipping with $35+ orders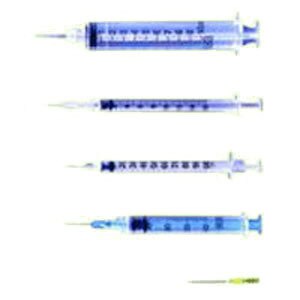 Free shipping with $35+ orders
Prices may vary from online to in store.
Lancing Devices
Checking your blood sugar levels at home can help you take the steps necessary to get your glucose readings under control. In order to test your blood sugar with most of today's blood sugar monitors, you'll first need to obtain a blood sample with a lancing device and lancet. CVS makes it simple to purchase lancets, lancing devices and other diabetic testing accessories with a diverse assortment of products that you can buy online and have shipped to your home.
What Are Lancets?
Lancets are small needle-like medical supplies. With a lancet, you can make a tiny prick in your skin to obtain a few drops of blood for testing in a diabetic monitor. Lancing devices are used with lancets. Most have a spring action that allows the lancet to move quickly enough to pierce the skin. While lancing devices, themselves, are reusable, it is important to use a new lancet each time you check your blood sugar to help prevent infection.
Lancet Gauge Sizes
One of the biggest ways that lancets differ from one another is their gauge ratings. The gauge of the lancet tells you how thick the needle is. Larger gauge lancets have thicker needles than lower gauge options. Generally, the smaller the gauge size, the less painful the lancet is to use. Larger gauge needles are stronger and can make it easier to draw blood for those who struggle to properly use their lancing devices.
Best Lancing Device
There are a number of different types of lancing devices available on the market today. To select one for your home testing, start by focusing on the right category for your needs. The manufacturers of diabetes testing supplies offer lancing devices sized specifically for adults and for children. Next, you can consider the lancet gauge size that fits into the lancing devices. It is important to note that typically each lancing device is compatable with its own type of lancets and that interchange between brands usually won't work. You may also want to think about where you want to obtain your blood samples from. All lancing devices can generally be used on the fingertips, but there are some that make it possible to draw blood from other parts of the body.
Diabetic Lancing Device
At CVS, you can find the supplies that you need for diabetes care. The selection of diabetic testing supplies includes storage cases for lancets, lancing devices and glucometers. You can also find insulated cooling cases that can be used to help protect and chill insulin when you're on the go.
What Is A Lancet?
Lancets are small, needle-like medical supplies. When paired with a lancing device, they are used to make a very small prick in your skin to collect a few drops of blood to test your blood sugar levels. Most lancets have spring action, making it very easy and quick to pierce the skin. Lancing devices themselves are reusable, but it is very important to use a new lancet every time you check your blood sugar to avoid infections. You can very easily purchase any lancing devices through CVS so you can feel confident in checking your blood sugar at home.
How To Use A Lancet
Some people are nervous about using lancets on their own at home, but they are designed to be easy to use. CVS Health Lancets Thin are a great option for anyone who needs to test their blood sugar at home. In order to use this product, simply twist off the protective disk and follow the directions. To minimize the pain of blood sugar testing, change the lancet after every use. Lancets become dull and painful when they are re-used. It is very important to make sure you are using the lancet correctly to prevent accidental injuries. Be sure to read the directions before using a lancet for the first time and follow them precisely.