How to get it
Pickup not available
Change store
Showing 1-20 of
569 products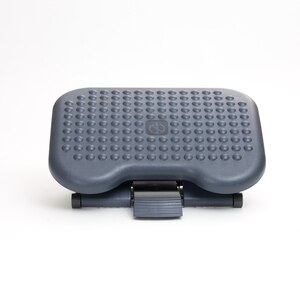 Mind Reader 3-Position Adjustable Height Ergonomic Foot Rest
Mind Reader
Free shipping with $35+ orders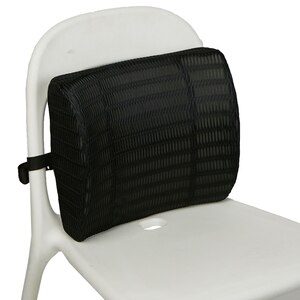 Mind Reader Memory Foam Lumbar Support Back Cushion, Black
Mind Reader
Free shipping with $35+ orders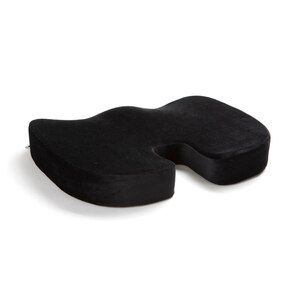 Free shipping with $35+ orders
Prices may vary from online to in store.
Office Supplies & Back to School Supplies
Whether you're soaking up the long summer days or counting them down to when summer vacation is over, back to school time has come. To get the most out of your last weeks of vacation in value and in time, use CVS Pharmacy as a one stop shop for everything you need to head back to the classroom. No need to shop around for all the supplies you need, our store has it all. From index cards to sticky notes and mailers, you can count on CVS Pharmacy to get you back to school in confidence, health, and style.
Shop School Supplies
Students from kindergarten to college can find the tools they need to succeed in the classroom at our neighborhood pharmacy. We carry everything on your back to school checklist including folders, binders, paper, pencils, the best pens, scissors, glue and even planners to keep your star student on track. Getting new supplies can help them feel like the new school year is a fresh start. Making school supply shopping a fun event with your child helps them feel.
Buy Online School Supplies
Just as important as (or maybe even more important than) sending your kids back to school with the supplies to face the academic rigors of the school year is that they have the confidence they need to thrive. You can help your child feel clean and happy and ready to face their day with products from our extensive line of personal care items. Help your child pick out the deodorant, razors, makeup or nail polish that will help them take care of themselves and feel put together. Taking pride in their personal care will help them take pride in their schoolwork, too.
Lunch Boxes
If you've learned one thing over summer vacation, it's probably this: kids can eat a lot! It doesn't change when you send them off to school, and CVS Pharmacy is here to help. While you're doing your back to school shopping, you can pick up a lunch box and tupperware containers, paper lunch bags, and plenty of snacks to keep your little learners fueled well all year long.
Desk Accessories
After all the hard work your kids do at school, you want to be able to support their efforts at home too. Set up a homework station to stay organized and on time with assignments and projects. Make sure your homework space is away from distractions such as television and in a place your scholar and focus on doing her best work. Your home base could have a calendar, a desk lamp, and a dry erase board with markers to stay on top of due dates and deadlines. Keep a good stock of art supplies at home so you aren't scrambling to do the last minute projects that always seem to pop up. Don't forget printer ink. There's nothing more stressful than trying to print a book report on the way out the door and running out of ink!
Classroom Supplies
While we hope your school year is full of nothing but good memories and lots of learning, it's inevitable that there will be the occasional sniffle or two. Make sure you have what you need to keep your students healthy all year. Hand sanitizer may help you keep ahead of the germs. Vitamins may not be on the traditional school supplies list, but they can help enhance immunity, improve memory and boost energy, all things that will help kids get ahead in school. Get your supply of cough drops, medicine, and tissues before you need them to stay prepared. Visit the CVS MinuteClinic for any vaccinations you need to protect your health and the health of your children. If your child wears glasses or contacts, make sure their prescriptions are up to date and get the best prices on eyewear or contact lenses at CVS Pharmacy.
Teacher Gifts
After a summer full of chauffeuring, entertaining and educating, you are probably more than ready to hand the baton to the teachers in the fall. Show your appreciation by stopping at CVS Pharmacy to get your teachers a little something. Some teachers will send a list home with suggested donations, or you can give something you know they'll need such as white board markers, facial tissues, hand sanitizer, a stapler or a hole punch. Consider a CVS Pharmacy gift card so they can get something they choose themselves.
Back to School
After the kids go back to school, it's time to get back to you! CVS Pharmacy has what you need to pamper yourself with a refreshed skincare routine, a new hair color and the latest in beauty trends. When you are feeling your best you will be ready to cheer on your kids in their academic challenges when they walk through the door every day.
Start the Year off Right
At CVS Pharmacy our purpose is to help families on the path to better health. This includes all aspects of health, and when you partner with us on your way back to school, you can be sure that your family is getting everything they need for their educational, social, and physical well-being. Use the back to school shopping list below to make sure you don't forget any of the school supplies you need to have the best year yet!
elmers glue, caliber, scotch tape, best markers, best tape, best adhesives