Get
$15 off

online orders of $65+ with code

SAVE15

today!*
Test yourself for COVID-19 at home
At-home COVID-19 test kits
Convenient and simple solutions for testing for COVID-19.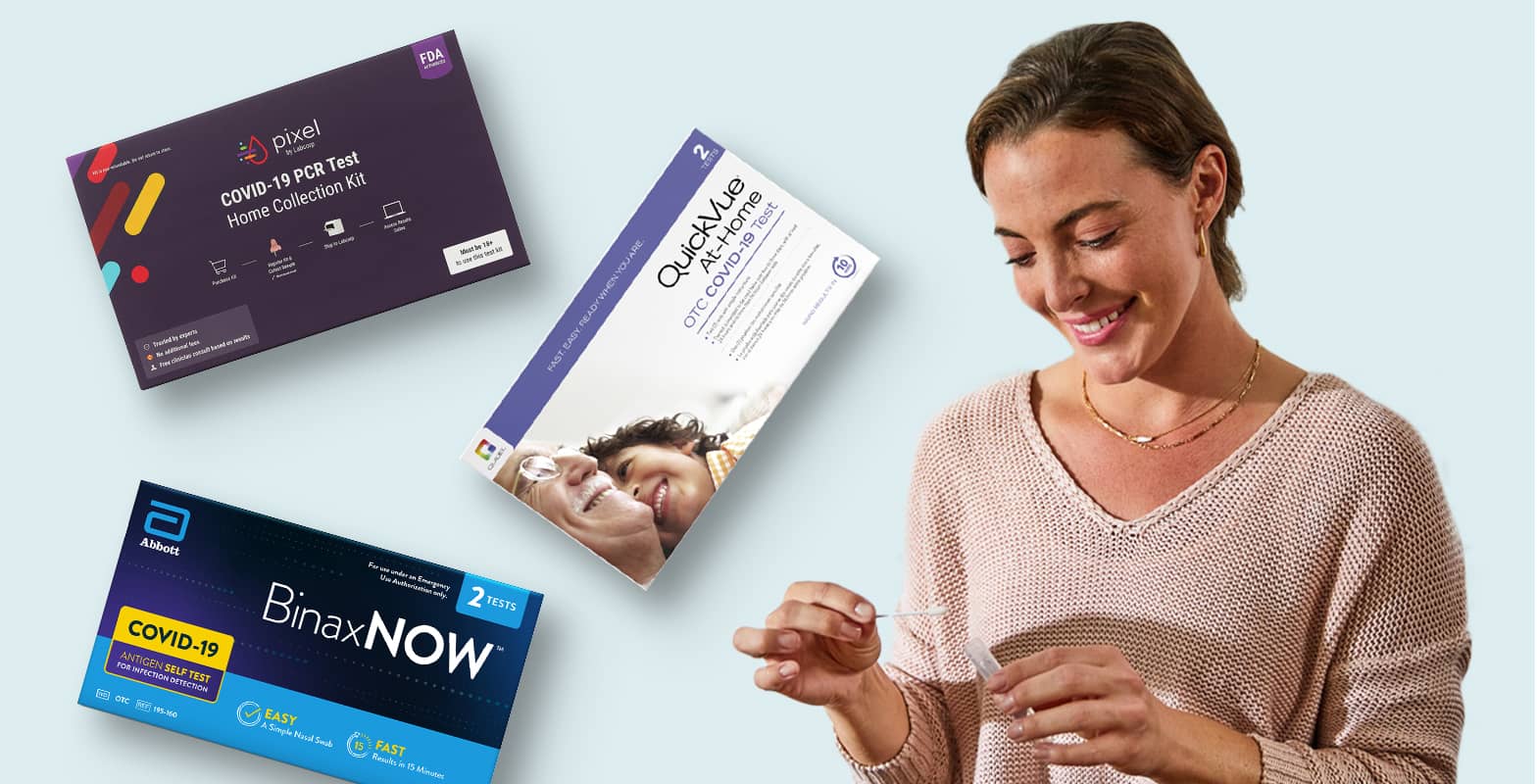 image of Packages of/shop now for at-home Covid-19 tests, the logo for HSA/FSA eligible and a woman removing a swab from its sleeve
Now trending: vitamins and supplements for your daily routine
Expand your wellness toolkit with Live Better
™

Live Better by CVS Health brings you trusted and transparent wellness products so you can stay well, and simply, live better.
Shop our best value in vitamins and supplements
Have high standards? So do we.
Our vitamins and supplements meet our standards so you can trust we're always giving you the best.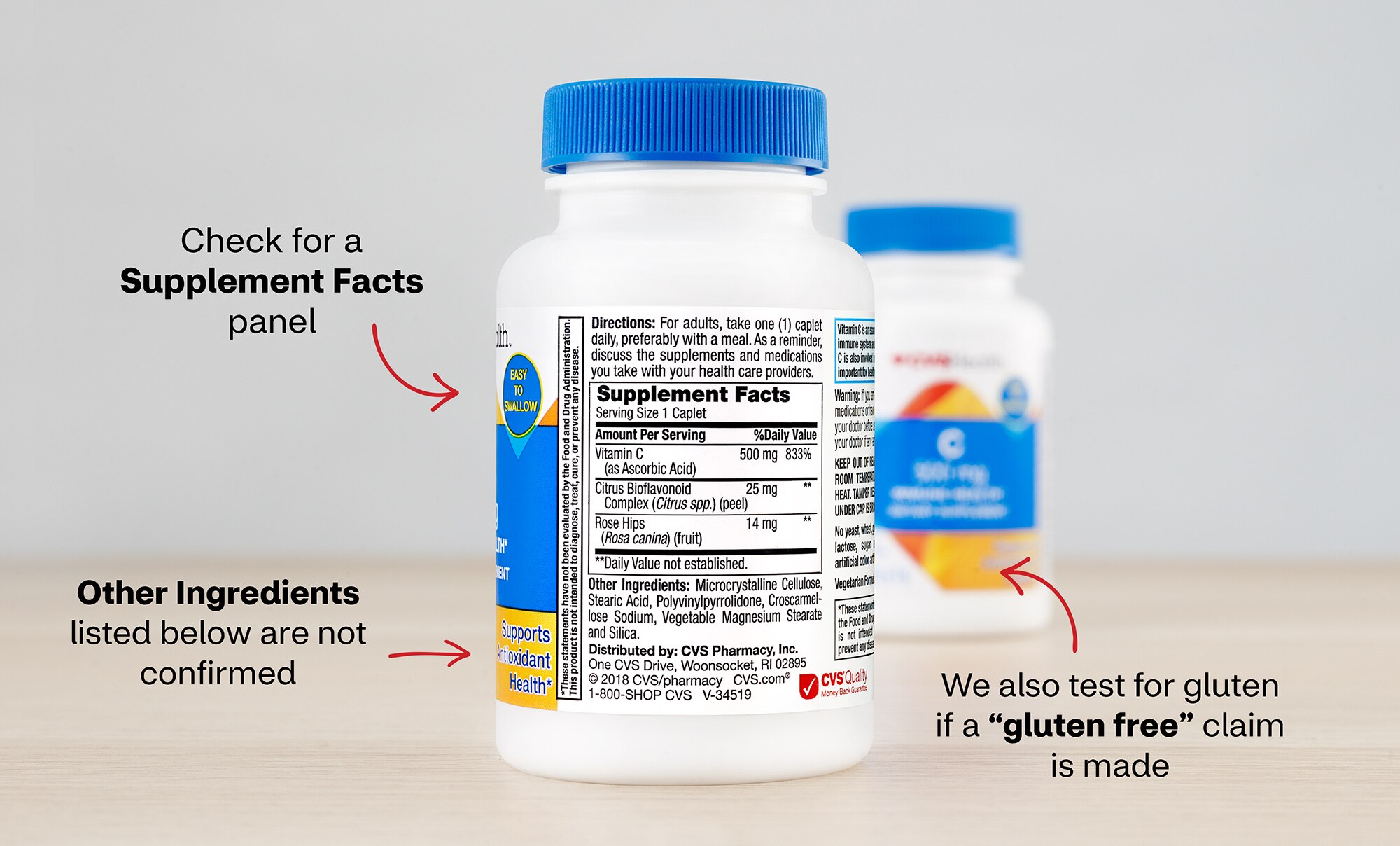 Third-party testing required to verify quality
Tested for harmful contaminants and must not exceed set standards
Manufactured in facilities that are registered with the FDA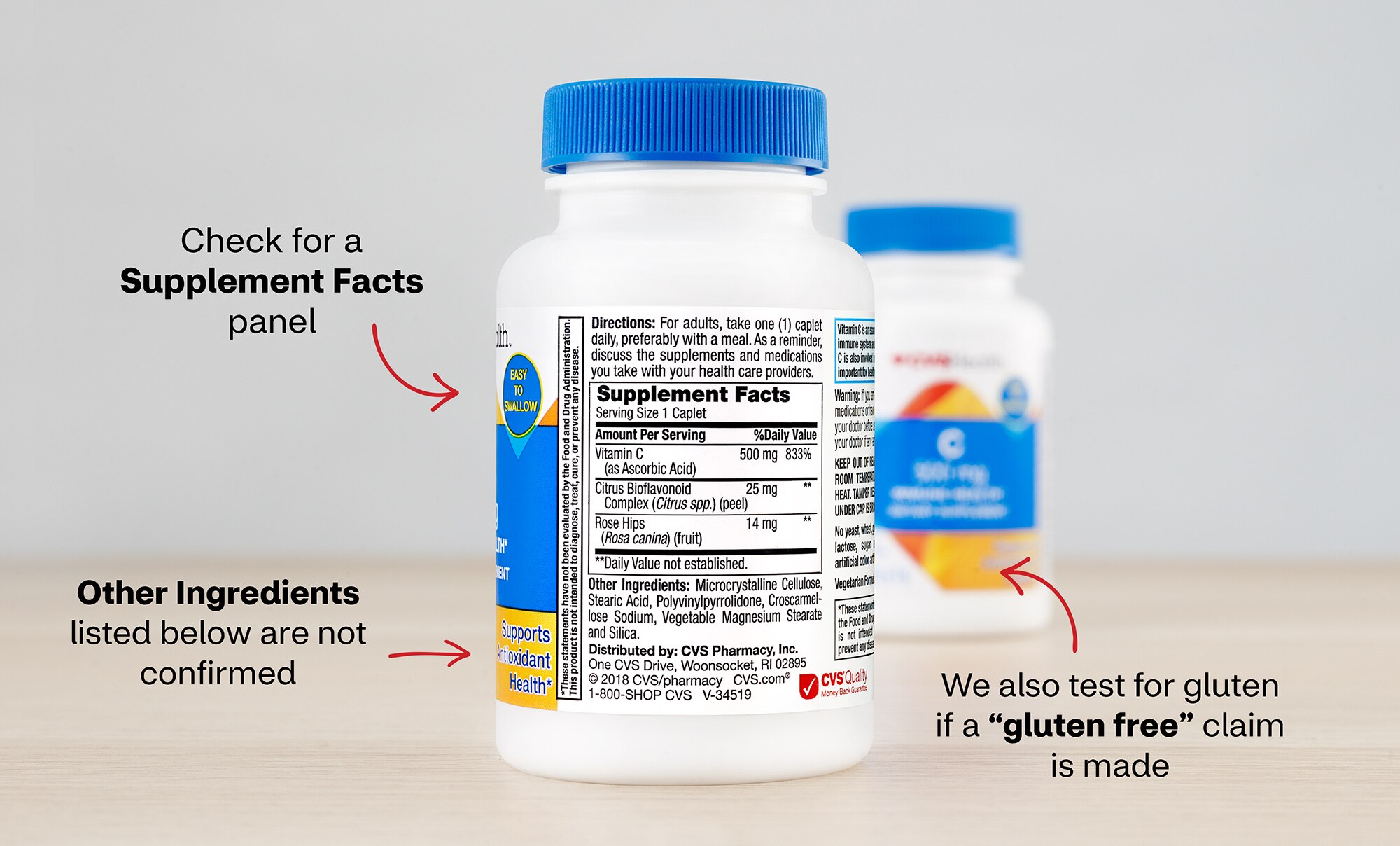 Vitamins for the whole family
We've got a variety of vitamins to suit the unique needs of your entire family.
---
*for $15 off $65+ offer: Offer available online only. Expires December 4, 2021 at 11:59 PM ETEastern Time. To receive the $15 discount enter Coupon Code SAVE15 at checkout. Purchase threshold must be met before taxes and shipping charges and after all other discounts. Offer valid for one use per order. The $15 discount cannot be combined with another product sale running at the same time. The $15 discount also excludes prescriptions and gift cards and is not valid on orders placed on CVS.com/Photo or CVS Pharmacy Optical. The $15 discount also excludes Voltaren® brand product. Savings are not transferable. No cash back. Tax charged on pre-coupon price where required. Tax and shipping charges are not applicable towards your order total. CVS Pharmacy reserves the right to make changes to or terminate this offer at any time.
*for bogos & extrabucks rewards offers: *Buy 1, get 1 free; buy 1, get 1 60% off; buy 1, get 1 50% off; buy 1, get 1 40% off; instant savings; buy more, save more; and ExtraBucks Rewards® promotions expire December 4, 2021 at 11:59 PM ETEastern Time. Buy 1, get 1 free; buy 1, get 1 60% off; buy 1, get 1 50% off; buy 1, get 1 40% off; instant savings; and buy more, save more offers valid within each brand only. You must put both items in your basket; savings will be applied at checkout. ExtraBucks Rewards offer limit of 1 per household with card.
What Are Vitamins?
Vitamins are essential nutrients that your body needs to function properly. They can help to heal wounds, boost your immune system, repair cellular damage, and aid in bone health. Most vitamins can be found in different kinds of food that you eat. If you do not think your are getting the proper vitamin intake with the kinds of foods you are eating, then you may want to consider taking a vitamin.
Where Can You Buy Vitamins Online?
CVS carries a wide variety of vitamins and supplements to help you on your path to better health. With many vitamin brands to choose from, including top rated options like Centrum multivitamins and Nature's Bounty, there really is something for everyone. If you have dietary restrictions, you can still enjoy the potential benefits of vitamins and supplements, since we offer organic vitamins as well as vegetarian vitamins, vegan vitamins, and gluten free vitamins. CVS makes it easy to buy vitamins online! You can browse each category, read up on the different types of vitamins and supplements, and learn more about specific products you are interested in by reading reviews written by customers just like you!
What Vitamins Should I Take?
All vitamins play a key role in keeping the human body healthy. There are certain vitamins that should always be included in your daily supplement routine. Look for these vitamins when choosing a supplement to ensure optimum health:
Vitamin D3: this important vitamin helps to keep your bones and immune system strong.
Magnesium: make sure your supplements contain this essential nutrient. Magnesium promotes better sleep, reduces stress, and helps the body absorb calcium more effectively.
Iron: look for products that contain iron to keep your red blood cells healthy. Make sure you're taking the right dosage for your gender and age.
Vitamin B-12: check the label of your supplement to confirm that it contains B-12. This combination of B vitamins sustain your energy levels and keep your nerves and blood cells healthy. There are also sugar free vitamin b supplement options.
Why Are Vitamins Important?
Vitamins and minerals help provide essential nutrients that are crucial for your body's proper functioning. Lacking key nutrients can make you feel less than your best, while getting an adequate amount can help your body to function as optimally as possible. In most cases, you can get the vitamins and minerals you need from eating a healthy, balanced diet, but there are some situations in which you may not be getting enough. If you eat a restricted diet such as a vegan diet, you may not get an adequate amount of certain key vitamins, such as B-12, which is found mostly in meats. If you have certain health conditions that make it difficult for your body to process and extract nutrients from the foods you eat, you may not be getting an adequate amount of certain key nutrients for your body to function at its best. In these cases, over the counter vitamins and supplements may be able to help you increase your intake of key nutrients. However, it is important to know that it is also possible to intake too much of a vitamin or mineral. This usually happens through taking supplements – it is rare to get too much of a vitamin or mineral from food sources alone. In some cases, this can be dangerous, so it is important not to exceed safe dosages. Your doctor or local pharmacist can help you understand more about which vitamins and supplements are right for you and recommend dosages. It is always best to consult your doctor before taking a vitamin or supplement to make sure it is safe for you to do so. This is especially true if you have any known health problems such as kidney or liver disease – be sure to talk to your doctor before taking any new over the counter vitamins or changing a dosage.
When Should I Take Vitamins and Supplements?
You may need to take vitamins and supplements if you are unable to get adequate nutrition from food sources alone. It is always best to check with your doctor before starting a regimen. But what time of day should you take your vitamins and supplements? The answer varies based on the vitamin or supplement you are taking and whether you are taking any other medications. For example, some vitamins should be taken on an empty stomach, while others need to be taken with a meal. Most vitamins can be taken with breakfast. However, if you get an upset stomach doing this or find it difficult to remember to do so, you may take them with lunch instead. In some cases, certain vitamins should not be taken simultaneously, so it is a good idea to check with your doctor or pharmacist if you take multiple vitamins or supplements. Additionally, if you are taking any medications regularly, you may need to ensure that you are not taking your medication at the same time (or within a certain timeframe) as your vitamins, so this may affect the timing of when you should take your vitamins. Ask your doctor or pharmacist what the best time to take your vitamins and supplements is, and be sure to mention any other medications you are taking as well as any side effects you experience, such as upset stomach. Your doctor is the best person to advise you on vitamins and supplements.
What Vitamins Do I Need?
The vitamins and supplements that you may benefit from vary greatly from person to person. Factors such as diet, health conditions, and even age and gender can all play a role. The best way to know if there are vitamins and supplements that you may benefit from is to ask your doctor. He or she can give you personalized advice that takes into account your individual needs and lifestyle factors. If you are wondering about supplements because you suspect you may have a deficiency in a certain vitamin, don't hesitate to make an appointment with your doctor. He or she will help assess your needs and make recommendations to support your health and wellbeing.
What Vitamins and Supplements Should Not Be Taken Together?
While most vitamins and supplements are just fine to take simultaneously, other combinations can be dangerous or cause the supplement to lose its effectiveness. Here are some vitamin and supplement combos that you should avoid:
Calcium and magnesium: These essential ingredients work together to help support healthy bones. You need magnesium to help with calcium absorption, but the two should never be taken together. The best way to consume these supplements is to take them at least two hours apart so that the calcium can absorb properly. Try calcium gummies today!
Copper and zinc: These minerals are important to preserve a strong immune system and promote healing. However, zinc may interfere with copper absorption, and taking too much can actually lead to copper deficiency. While rare, a deficiency in copper may cause anemia, osteoporosis, and a host of other health issues.
Fish oil and Ginko Biloba: Fish oil contains healthy omega-3 fatty acids that can promote a range of health benefits. Ginkgo Biloba, a natural herb, is known to assist with cognitive function. However, when taken together, these two supplements can cause your blood to thin too much, increasing the risk of uncontrolled bleeding and preventing blood clotting.
Related Searches
vitamin b, vitamins for hair, magnesium, coq10, saw palmetto, chromium picolinate, pure vitamin e oil, fsa eligible vitamins