Showing 1-20 of
99 products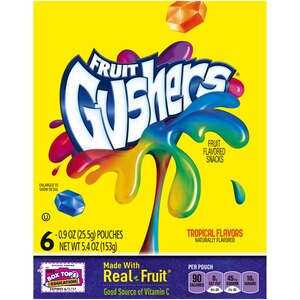 Fruit Gushers Fruit Flavored Snacks Tropical Flavors
Fruit Gushers
Free shipping with $35+ orders
Limit 4 per order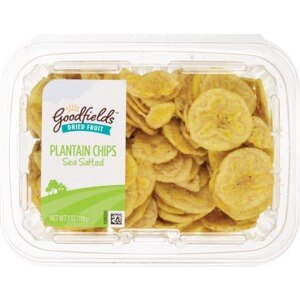 Goodfields Sea Salted Plantain Chips
Goodfields
Buy 1, Get 1 50% Off - Add 2 or more to qualify!
Free shipping with $35+ orders
Limit 6 per order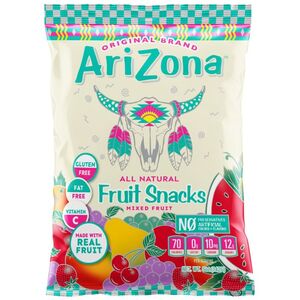 Arizona Fruit Snacks, Mixed Fruit, 5 OZ
Arizona
Buy 1, Get 1 40% Off - Add 2 or more to qualify!
Free shipping with $35+ orders
Sunsweet Gold Label Pitted Prunes (Dried Plums)
Sunsweet
Free shipping with $35+ orders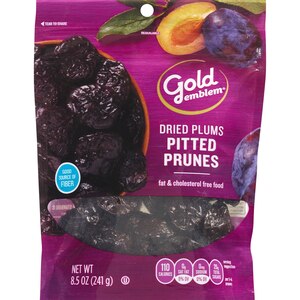 Prices may vary from online to in store.
Fruit Cups
Whether you're looking for a snack that you can enjoy on the go, a side dish to accompany an entree or sandwich or something that you can enjoy as a light meal, fruit can be a tasty, healthy option. CVS can save you a trip to the grocery store with a diverse selection of fruits available for you to shop online and have shipped to your home. You can also find fruits in CVS stores. Use the check store availability tool on the product page to find your favorite products in your area.
Fruit Nutrition
Eating fruit has a number of health benefits. Fruits are naturally low in sodium, fat and calories and are free of cholesterol, making fruit healthy for your heart and ideal for weight control. Although the nutritional content of fruits varies, the foods are generally rich in key nutrients like vitamin C, potassium, folic acid and dietary fiber. Plus, fruits contain nutrients called antioxidants that help to protect the body from free radicals that contribute to the aging process and play a role in some forms of cancer. The U.S. Department of Agriculture recommends filling half of your plate for any meal with fruits and vegetables.
Applesauce
Fruit sauces are one way to enjoy the taste of fruit and benefit from the nutrients found in these foods. Sauces are fruits that are pureed to a soft consistency and are eaten with a spoon. Not just for adults, fruit sauces are popular food options for children and babies who are ready for solid foods. Some fruit sauces have spices added to enhance their flavor. For example, apple sauce often contains cinnamon.
Canned Fruit
To enjoy fruit without having to clean, peel and cut, you can opt for prepared fruit in cans or cups. With both types of products, the fruit is typically sliced, chopped or diced and then placed in syrup or juice. Canned fruit and fruit cups in syrup usually have sugar added. Ones in natural juice contain less sugar and typically fewer calories as a result.
Dried Fruits
For snacking on the go, dried fruits are a tasty choice. Dried fruits start off as fresh fruits that are either dehydrated with machinery or placed in the sun to dry. The nutrients remain behind in the dried fruit, and the flavor of the food becomes intense, like dried figs. You can enjoy dried fruits on their own or use them as a topping for yogurt or salad or as an ingredient in recipes.
What Is Dried Fruit?
Dried fruit begins as fresh fruit like grapes or dried apricots. To prepare the food, the fruit is either allowed to dry in the sun or placed in a commercial dryer or dehydrator. During the drying process, moisture is shed from the fruit, causing it to shrink in size. The flavors of the fruit remain and are highly concentrated due to the size of the dried pieces. In some cases, fruit juice, sugar or other sweeteners may be added, like fruit cocktails to enhance the taste of the dried fruit.
Is Dried Fruit Healthy?
If you're looking for a healthy snack, dried fruit can be an excellent solution. Like fresh fruit, dried fruit is a good source of dietary fiber, which promotes digestive and cardiovascular health. Plus, dried fruit contains vitamins and minerals found in fresh fruits as well as antioxidant compounds called phenols that protect the body from damage due to free radicals. It is important to keep in mind that dried fruit still has calories and carbohydrates. For weight control, be sure to check the serving size and the calorie information printed on the packaging. Many people find it very easy to overeat dried fruit due to its size.
Related Searches
potassium pills, nutsfruit snacks, freeze dried fruits, fruit juice