Gauze, Bandages and Tapes
How to get it
Pickup not available
Change store
Showing 1-20 of
232 products
First Aid Tape, Gauze & Pads
CVS Health Sterile Gauze Pads
CVS Health
CarePass
™
price
$3.67
to
$9.59
CVS Health Sterile Premium Latex-Free Rolled Gauze 5CT
CVS Health
CarePass
™
price
$6.95
to
$8.63
CVS Health Mepilex Border Lite Foam Adhesive Sterile Dressings
CVS Health
CarePass
™
price
$6.39
to
$11.99
CVS Health Pain Free Gentle Wrap, 3", Beige
CVS Health
CarePass
™
price
$5.99
to
$10.23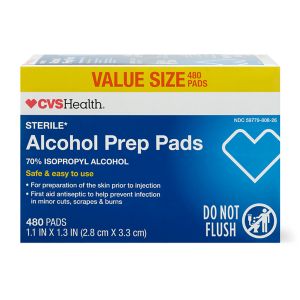 CVS Health Sterile Alcohol Prep Pads, 1.1 In x 1.3 In (2.8 cm x 3.3 cm), 480 CT
CVS Health
Free shipping with $35+ orders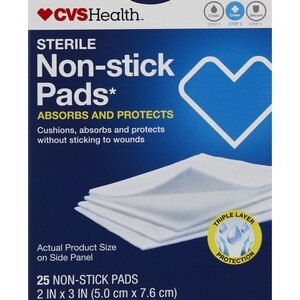 CVS Health Sterile Non-Stick Pads 25CT
CVS Health
CarePass
™
price
$5.03
to
$6.79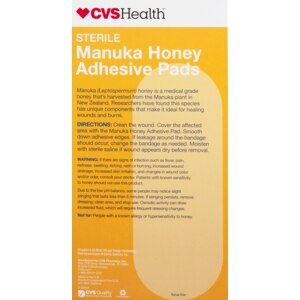 CVS Health Sterile Manuka Honey Adhesive Pads
CVS Health
CarePass
™
price
$7.99
to
$11.19
Free shipping with $35+ orders
CVS Health Pain-Free Gentle Wrap, 2"
CVS Health
CarePass
™
price
$5.19
to
$7.83
CVS Health Sensitive Skin Gentle Paper Tape
CVS Health
CarePass
™
price
$3.75
to
$7.43
CVS Health Pain-Free Gentle Wrap, 4", Beige
CVS Health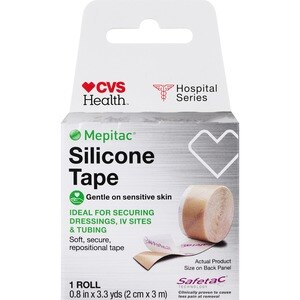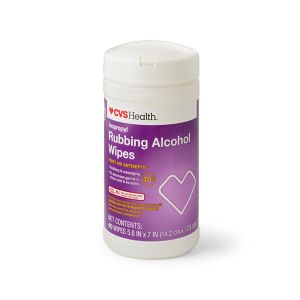 CVS Health Isopropyl Rubbing Alcohol 70% Wipes, 40CT
CVS Health
Free shipping with $35+ orders
CVS Health Sterile Antibacterial Gauze Pads 20CT
CVS Health
CarePass
™
price
$4.63
to
$8.23
CVS Health Mepilex Lite Absorbent Foam Pads, 3CT
CVS Health
CVS Health Sterile Antimicrobial Silver Alginate Dressings 2x2in, 4CT
CVS Health
Prices may vary from online to in store.
What Is Surgical Gauze?
Healthy, uninhibited healing is made possible when a wound is properly dressed with surgical gauze, as it works to foster an optimal environment for an injury post-surgery or during the recovery process, or simply to protect an open wound. Surgical gauze has a light, open weave for protection and ventilation.
What Does Medical Gauze Do?
Gauze is a first aid supply that is made out of cloth or fabric and used for a number of purposes. Packing a wound with gauze can help slow bleeding until emergency medical care can be provided. Gauze can also be used as a dressing or a bandage. In addition, people sometimes use gauze to apply antiseptics and antibiotics to the skin. Standard gauze is available in rolls and in sheets in a variety of sizes. You can also find gauze that is soaked with antimicrobial agents to help fight the growth of bacteria. Comprised of cotton wool, cellulose, or polyamide materials, medical gauze is used to help keep a wound clean while still allowing for proper ventilation of both the dressing and the skin to promote healing. Medical gauze pads are first applied to absorb blood then to secure dressing in place, the medical gauze pads are kept in place with medical tape.
Wound Dressings & Bandages
Cuts, scrapes, abrasions, burns and other skin injuries can occur at any time. Fortunately, you can ensure that you're prepared to help care for minor skin injuries with the right first aid supplies. CVS makes it simple to purchase wound care essentials for first aid kits. In this product selection, you'll find a diverse assortment of first aid tape, gauze and dressings that you can browse and buy online.
Medical Tape
First aid tape is an essential first aid supply. Typically sold in rolls, first aid tape is sticky on one side and features cloth or paper on the other side. You can use first aid tape to help secure dressings and bandages in place. Tape can also be used to help secure splints and braces as needed. In some cases, medical providers may recommend taping an injured joint to reduce mobility. Manufacturers offer first aid tape in an assortment of lengths and widths. Waterproof options are available.
Medical Dressing
Dressings are first aid supplies that are placed directly against a wound to help protect it. There are a number of different types of wound dressings available. Hydrocolloid dressings typically are best for wounds that have minimal drainage and are sometimes applied under pressure wraps. Hydrogel dressings are typically recommended for wounds with little to no drainage. For wounds that have heavy amounts of fluid drainage, alginate dressings may be recommended. Some dressings are self-adhesive, meaning that they stay in place on their own. Others must be held in place with first aid tape or a bandage strips.
First Aid For Wounds
When in doubt about which first aid supplies to use for a wound or injury, it is best to contact a health care professional. Even if you have first aid supplies available, you should seek emergency medical care for wounds that are deeper than a quarter of an inch in depth or when tissue is visible inside the wound. Wounds that continue to bleed after pressure is applied for more than 15 minutes and those that were made by a rusty or dirty object should also be treated by emergency medical professionals.
Related Searches
alcohol wipes, silver alginate dressing, transparent dressing