Showing 1-20 of
60 products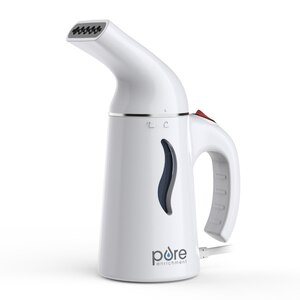 Free shipping with $35+ orders
Prices may vary from online to in store.
Laundry Accessories
Washing, drying and ironing your clothes properly can help to keep your garments looking and feeling like new for as long as possible. To make wash day as simple as possible, many people rely on laundry accessories in addition to essential supplies like detergent and fabric softener. CVS makes it simple to stock up on everything that you need for laundry day and garment care with a wide range of accessories that you can buy online. Shop the entire selection or browse by brand, product type, price, review ratings and more.
Laundry Baskets & Laundry Bags
Just getting your clothes to and from the washing machine and dryer can be a challenge whether you launder your clothes at home or at the laundromat. Fortunately, there are laundry accessories available to make the process easier. Laundry sorters make it possible to quickly divide clothing into white, darks, lights and other categories for easy loading into the machine. Laundry baskets and bins can be used as laundry hampers to collect clothes for wash day and then as totes for carrying dirty and clean garments.
Garment Bags & Dryer Balls
Some laundry accessories are designed to improve the results possible with your washing machine and dryer. Garment bags help to prevent clothes from becoming tangled while in the wash or dryer and also protect delicate garments from snagging due to zippers, buttons, clasps and other features of clothing. Dryer balls help air circulate through the dryer, allowing clothes to dry more quickly and evenly.
After you have laundered your clothing, you want to ensure that it stays in good condition until you're ready to wear it. Garment bags can provide protection for clothing to keep garments clean and pressed while in storage. These bags typically feature an interior hook for hanging garments. Zipper closures seal the bags closed to block out sunlight, pests and dust. You can also find bins and hanging bags for safely storing smaller items like hosiery and accessories.
Clothes Hangers
Hanging clothing can help it dry after washing or keep it neatly pressed between wears. Hangers are laundry accessories that help you hang garments. Shirts, tops, jackets and dresses can fit over the triangular frame of the hanger, while pants can be draped over the bottom rod. Hangers with clips can be used to secure the waistbands of pants, skirts and shorts. You can find hangers made out of a variety of materials, including wood, plastic and metal.
Related Searches
paper towels, disposable tableware, facial tissue, storage bags, food storage containers, trash bags, stain treatment