Need to talk? Schedule a therapy session when you're ready.
Are you or someone you know struggling?Call the 988 (TTY:711) Suicide & Crisis Lifeline.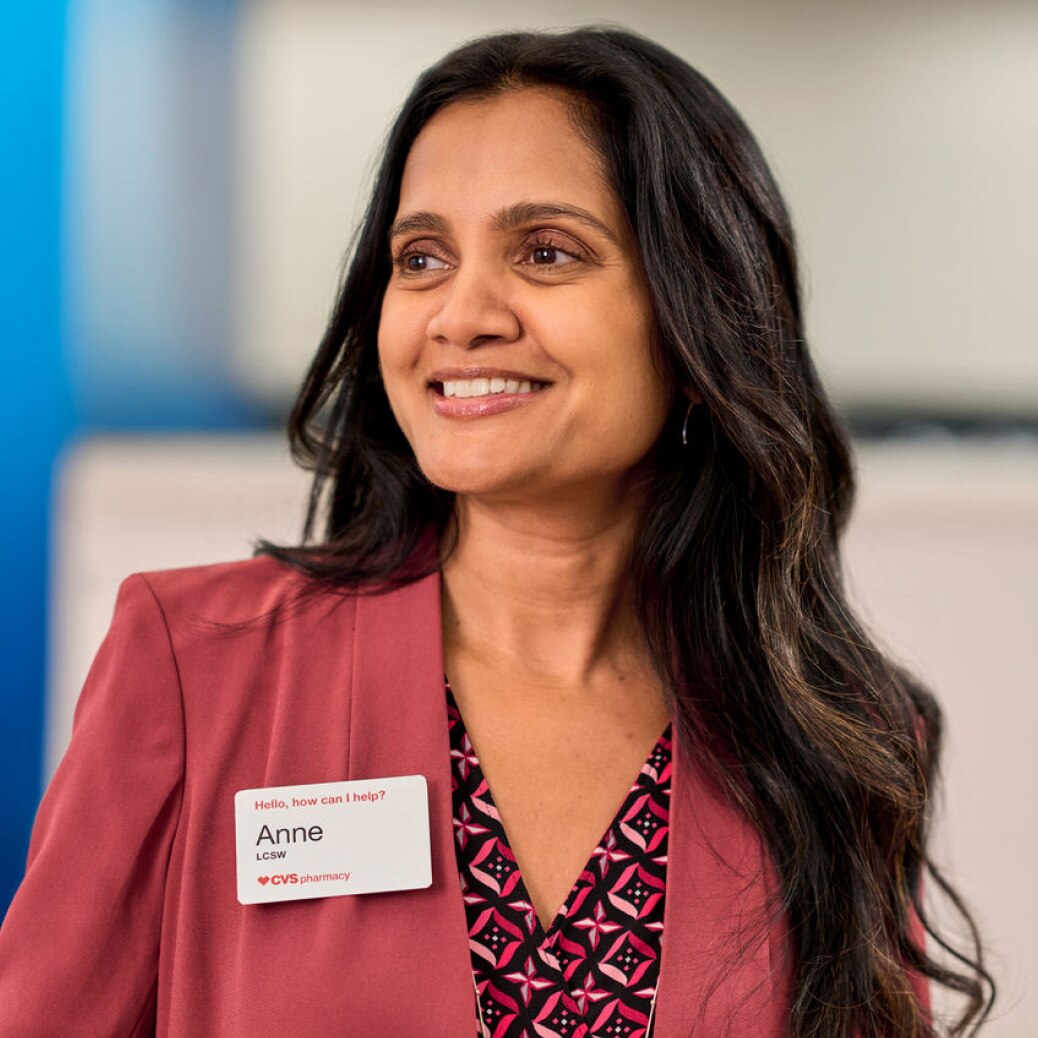 Life can be difficult. We're here to help.
MinuteClinic® offers mental health counseling to help support your well-being. Licensed therapists are ready to listen in person or virtually.*
See what comes with our counseling.
Therapy to help you cope with anxiety, depression, life adjustments or stress
A qualified, licensed therapist you can regularly meet with
Appointments available days, evenings and weekends
The choice of meeting face-to-face or virtually
Private consultation rooms for in-person sessions
If requested, collaboration with other providers or your health care team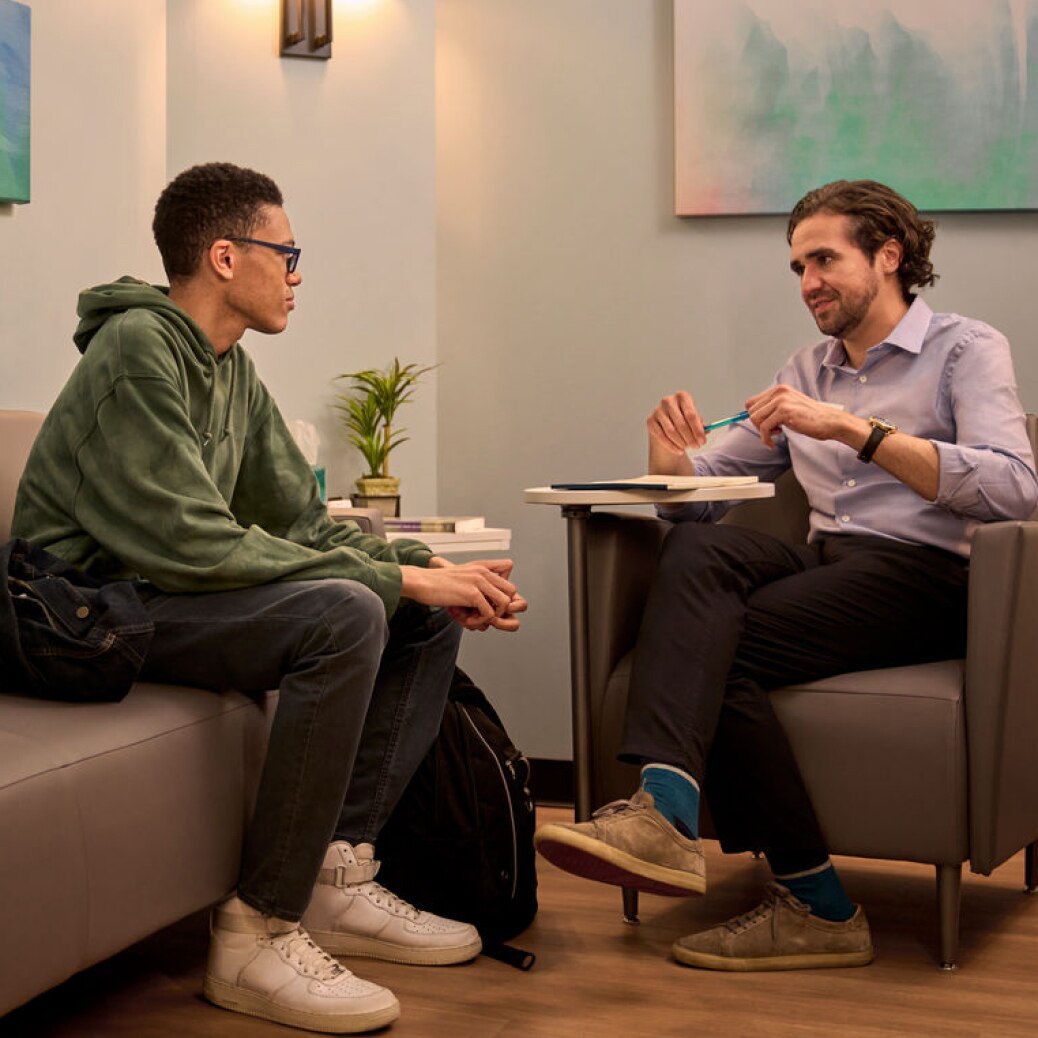 Nearly 82% of patients report a reduction in depression symptoms*
Ready to get started?
Patient talking with their MinuteClinic licensed therapist.
Here's what you can expect.
Cost shouldn't be a barrier to getting help.
Our services may be less expensive and can be more convenient than traditional counseling services. We can bill your insurance* directly, or you can pay with cash or credit card or use your employee assistance program (EAP) benefits, if appropriate.
Wherever you are, we're ready to listen.
Talk to a licensed therapist online and get the help you've been seeking from the comfort of your home. Virtual counseling sessions are available even when you're on the go in select states.
Schedule a virtual session
Patient using laptop to have a Virtual Care counseling session with a licensed therapist.
Your neighborhood place for wellness support.
*for virtual sessions: Available in select states. Services and appointment availability may vary. Credit, debit, health savings account (HSA) and some insurance accepted.
*for 82% of patients: Measured via Patient Health Questionnaire (PHQ-9) scores for patients who have completed more than one visit and reported having at least mild depression symptoms in their initial visit.
*for 92% of new patients: Data as of October 28, unless otherwise noted. Preliminary data based on initial months of operations and subject to updates as service scales up in current and new markets.
*for minuteclinic® licensed therapists: Services are available for adults 18 and up and are only available in select locations. Mental health counseling services are provided by a MinuteClinic licensed therapist within a CVS® HealthHUB™ location.
*for bill your insurance: Services covered by most insurance. If you will be using insurance, we recommend contacting your insurance company before your visit to be sure that the service you're seeking is covered. Your payment responsibility may vary based on your insurance coverage.
*for resources to support your health: Services vary by location. See store for details. Prescriptions can be obtained at pharmacy of choice. Pharmacy services provided by CVS Pharmacy, Inc. Clinical services provided by a MinuteClinic® nurse practitioner or physician associate within a CVS® HealthHUB™ location.