Transfer prescriptions
Transferring your prescriptions is easy!
When you choose CVS Pharmacy
®

, chances are you'll find a convenient location nearby and benefit from personalized support and time-saving tools to make managing your health easier.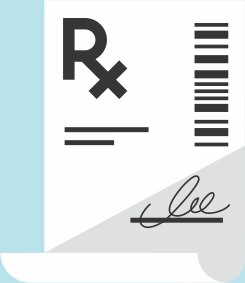 Get in and out of the pharmacy faster and get the services you need to make managing your health easier.
Our knowledgeable pharmacists are helping people like you every day.
"Lynn always tells me 'If there's anything I can do, don't hesitate to pick up the phone and call me.' That is great customer service!"
"I have gotten through many medication challenges because of Carol's expertise in dealing with these situations. I really don't know what I would do without her. I have never had any pharmacist treat me as though I was her only customer."
"Mike takes care of all of my pharmacy needs. He handled all of my prescription transfers and has gone out of his way to ensure that our prescriptions are handled correctly. It's simply a pleasure to shop at CVS Pharmacy."
*You must enroll in both the ExtraCare® program and the ExtraCare Pharmacy & Health Rewards® program to earn $5 ExtraBucks® Rewards when you earn 10 credits. See program rules for details. Rewards cannot be earned on any prescriptions purchased in AR, NJ or NY; any prescriptions transferred to a CVS Pharmacy® in AL, MS or OR; any controlled substance prescriptions purchased in HI or LA; or where otherwise prohibited by law. CVS Pharmacy reserves the right to modify or terminate the ExtraCare Pharmacy & Health Rewards program.
**Not all prescriptions are eligible. See pharmacist for details.