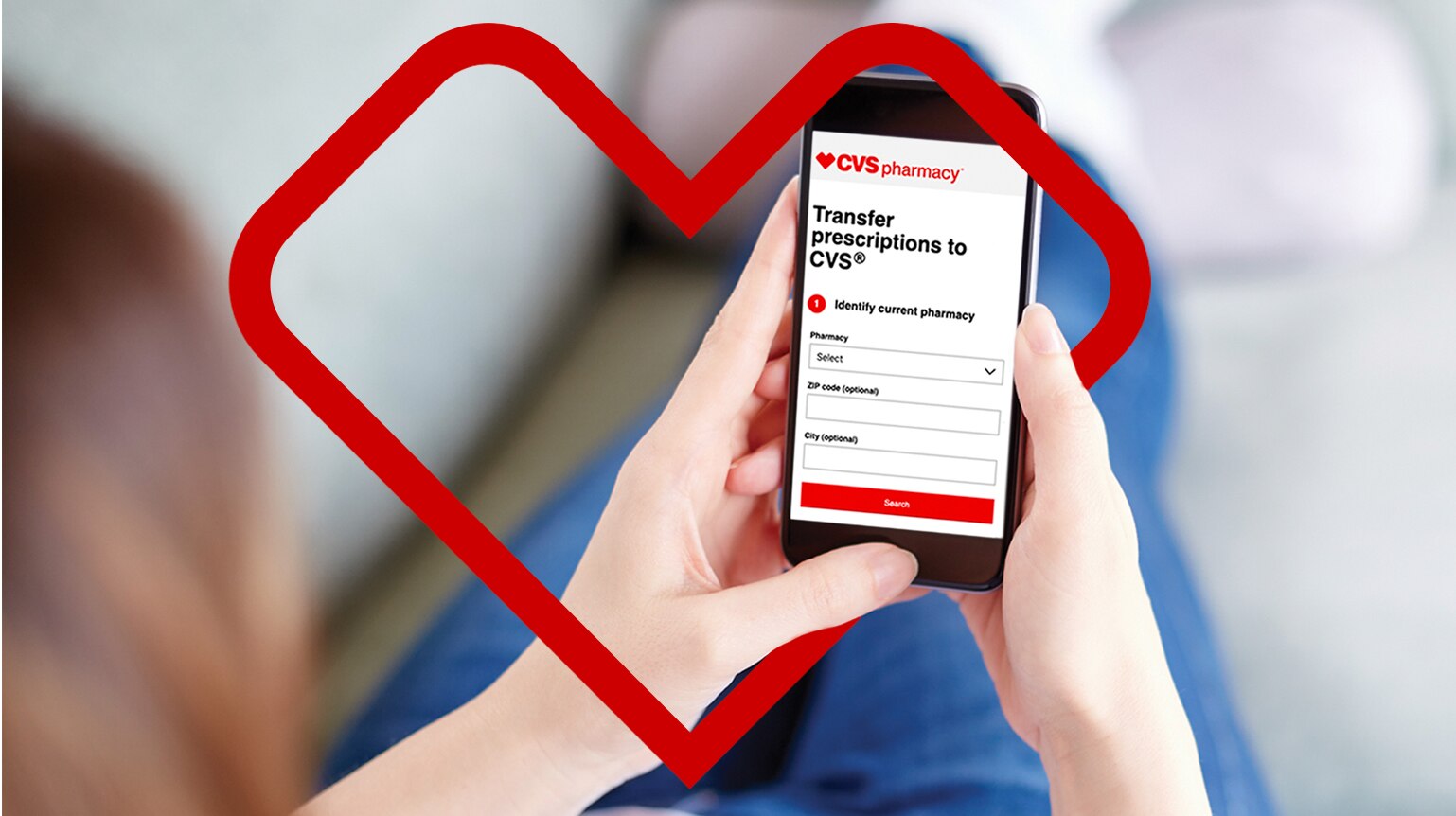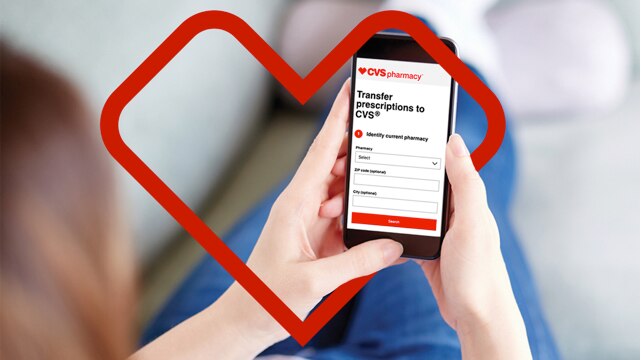 Transfer Rx
to CVS® in a
snap
We make it easy to transfer prescriptions to your CVS Pharmacy® of choice, whether you're changing your insurance or address.
Transfer online
Call your local store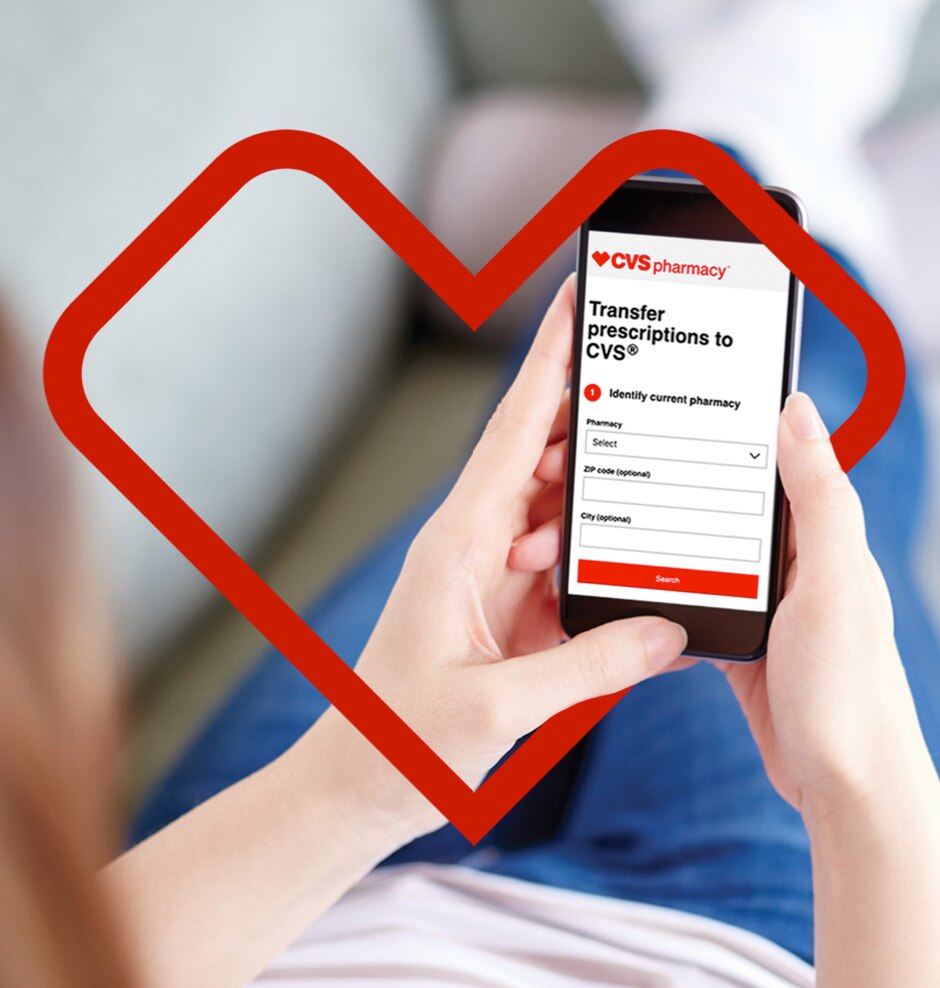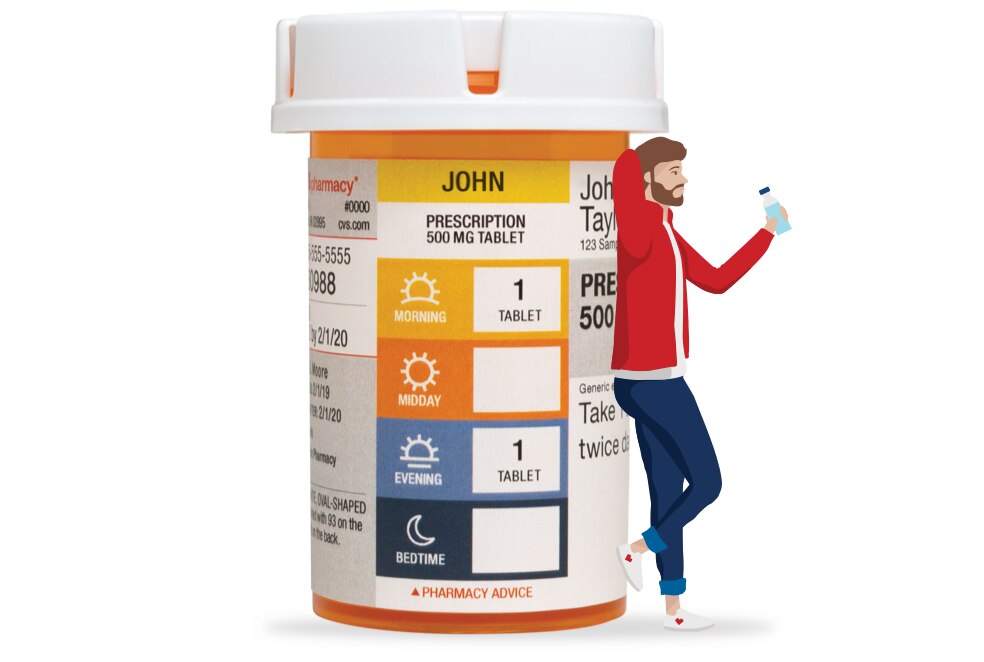 The CVS difference
Our convenient delivery options mean you can have your Rx and other essentials delivered in days or even hours*.
Delivery options
Request refills, view an order's status and more right from your smartphone. Even view your prescription schedule or manage a delivery.
Get the mobile app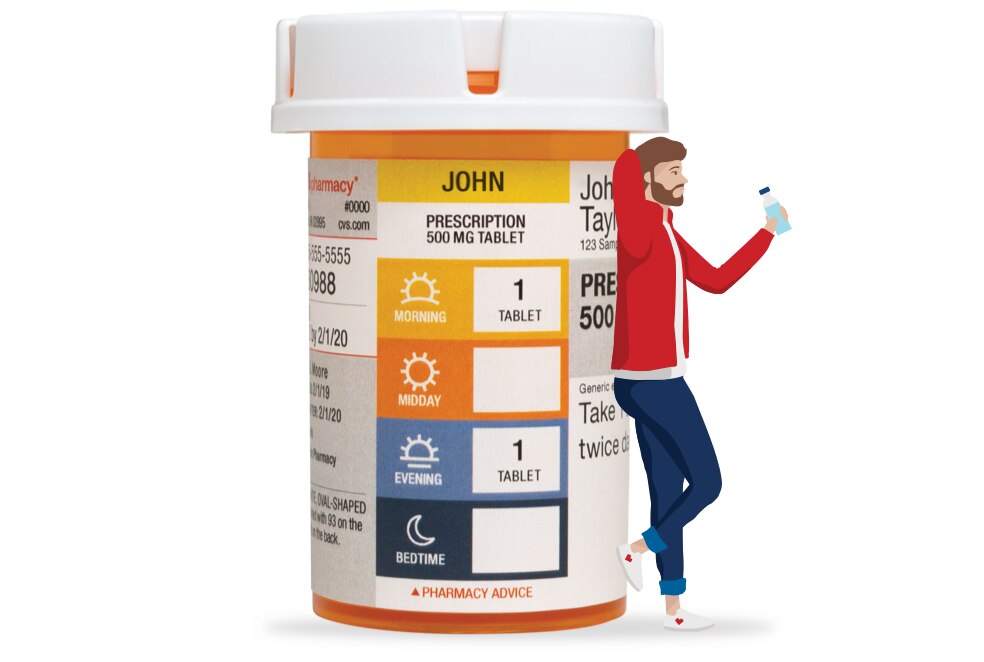 We're here to help — you can speak with your local pharmacist if you have any questions about your refills.
CVS pharmacist happily looking at camera with pharmacy blurred in the background.
Start your transfer
You can transfer your Rx to CVS with our online form or with a pharmacist. Visit or call anytime.
Transfer online
Fill and earn up to $50 in rewards*
4
*FOR RX DELIVERY: Delivery is available for eligible prescription drug orders with qualifying prescription benefit programs and insurance plans. Order cutoff times may vary by delivery option and pharmacy location. 1 to 2 day delivery only available on orders placed Monday through Thursday. Delivery may be subject to delays. Not all delivery options are available to every address or from all pharmacy locations (CVS Pharmacy®, CVS Pharmacy in Target, CarePlus CVS Pharmacy® and Navarro® locations). Delivery fees apply and may vary by delivery option and location. Delivery of select nonprescription items is available with prescription delivery at participating locations, except from CVS in Target stores. Selection of nonprescription items available may vary for online and in-store orders. Nonprescription items are charged at online prices, which may vary from store prices. Coupons, Extrabucks® Rewards, or in-store promotions with delivery may not be used with delivery orders. Online promotions cannot be used nor Extrabucks® Rewards earned with orders called into stores. Advance payment by credit, debit, FSA/HSA card required. In most cases, FSA/HSA cards may not be used for delivery fees. Other restrictions apply. See FAQs or call your local pharmacy for details.Back
*FOR PHARMACY & HEALTH REWARDS: You must enroll in both the ExtraCare® program and the ExtraCare Pharmacy & Health Rewards® program to earn $5 ExtraBucks® Rewards when you earn 10 credits. See program rules for details. Rewards cannot be earned on any prescriptions purchased in AR, NJ or NY; any prescriptions transferred to a CVS Pharmacy® in AL, MS or OR; any controlled substance prescriptions purchased in HI or LA; or where otherwise prohibited by law. CVS Pharmacy reserves the right to modify or terminate the ExtraCare Pharmacy & Health Rewards program.Back