High-quality health care. For everyone.
Let's plan your visit
All fields are required
Browse available services

Vaccinations (including COVID-19)
Protect yourself and your family from flu, COVID-19 and more.
More health services by category
Allergies
Canker sores, cold sores & mouth pain
Cold, strep, sinus infection & flu symptoms
COVID-19 treatment
Ear infections & earwax blockage
Pink eye & styes
Post-vaccination side effects
Sexually transmitted infections (STIs)
Skin & nail infections
Stomach & digestive issues
Urinary tract & bladder infections
Aches & pains
Burns, blisters & wounds
Splinter, stitch & staple removal
Acne, rosacea & psoriasis
Burns, blisters & wounds
Eyelash lengthening consultation
Growths, skin tags & warts
Hair loss evaluation & treatment
Nail infections
Rashes, bug bites & lice
Splinter, stitch & staple removal
Swollen veins & leg pain treatment
Only at MinuteClinic:
Birth control injection
Men's health
Sexually transmitted infections (STIs)
Vitamin B12 injection
Women's health
At both CVS Pharmacy & MinuteClinic:
Birth Control Consultation
Physicals
Tests & screenings
Asthma
Diabetes
Headache & migraines
Heart conditions
High blood pressure
High cholesterol
Joint pain & gout
Migraines
Osteoporosis
Post-stroke or post-TIA (transient ischemic attack) care
Respiratory conditions
Sleep disorders
Stomach & digestive issues
Thyroid & parathyroid
Insomnia treatment
Sleep apnea screening & treatment
Only at MinuteClinic:
Mental health (limited locations)
Smoking cessation
Weight loss program
At both CVS Pharmacy & MinuteClinic:
EpiPen (epinephrine injection pen) Refill
One-time medication renewal
Malaria prevention
Motion sickness prevention
Pre-travel health consultation
Travelers' diarrhea prevention & care
Typhoid vaccine
Zika assessment
Eye infections
Eyelash lengthening consultation
Choose from 195 services
As the nation's largest network of board-certified retail health providers, we offer services to address everything from strep throat to hypertension.
We are here for women
No subject is too taboo when it concerns your health. From menstrual care to heart health, MinuteClinic services cover a variety of health care services for women.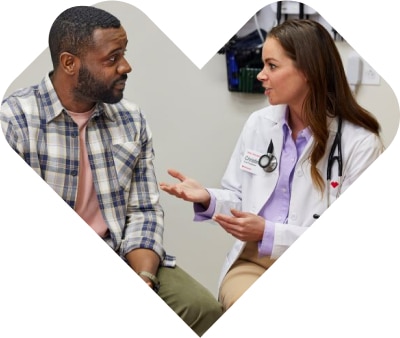 Sinus Infection
Our providers offer high-quality care to help diagnose and treat sinus infections.
Our approach to health care
We provide quality care
Our providers must be board certified and go through a continuous education process.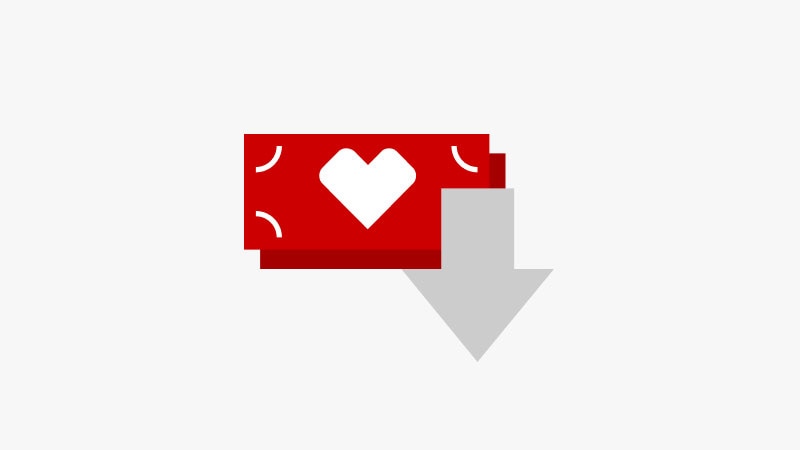 At a price you can afford
We accept most insurance plans and offer affordable options for self-pay patients.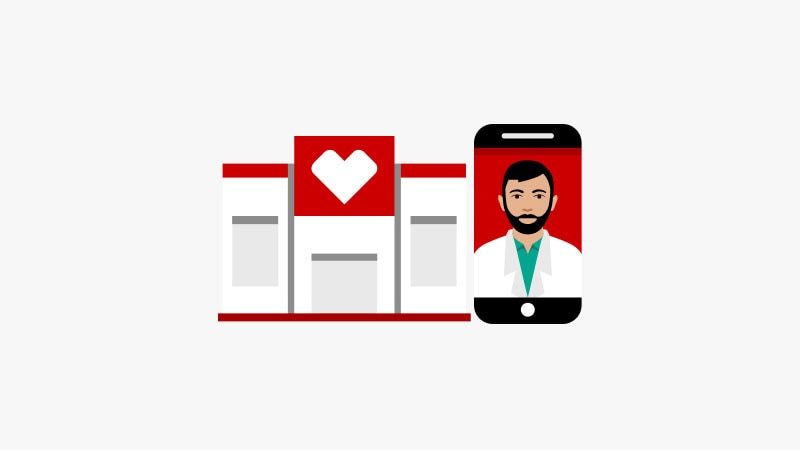 Anytime you want
We are conveniently available for virtual or in-person appointments seven days a week.
Our providers complete annual skills certification on all point-of-care tests, quality control and other clinical procedures.

 

Becky Carroll

Senior Practice Manager,
FNP-C
California
11+ years of experience

Forreline Wilson

Senior Practice Manager,
FNP-C
California
7+ years of experience

Michaela Posevitz

Regional Quality Lead, MSN, APRN, FNP-C
Ohio
9+ years of experience

A Pathway to Excellence designation from the American Nurses Credentialing Center.

 

Aimee Kleppin

Educator, DNP, FNP-BC
Arizona
14+ years of experience

Chelsey Smith

Regional Quality Lead, CRNP
Pennsylvania
10+ years of experience

MinuteClinic has been accredited by the Joint Commission since 2006. The Joint Commission designates safe and effective care of the highest quality and value.

 

Jill Colpitts

Nurse Practitioner, FNP-BC
Indiana
10+ years of experience

Jill Jasperson

Senior Practice Manager, MSPAS, PA-C, FAAPA
Minnesota
13+ years of experience
We accept most insurance plans
We are committed to offering accessible health care. If you don't have insurance, we'll still provide you the care you need at an affordable price.
View all accepted insurance plans
How a MinuteClinic visit works
Schedule an appointment online. If you're not seeing an appointment time that works for you, we may be able to accommodate walk-ins.

Look out for a text or email from us. Click the link inside to add your payment and insurance information.

After your visit, review your personalized care plan on the CVS health dashboard.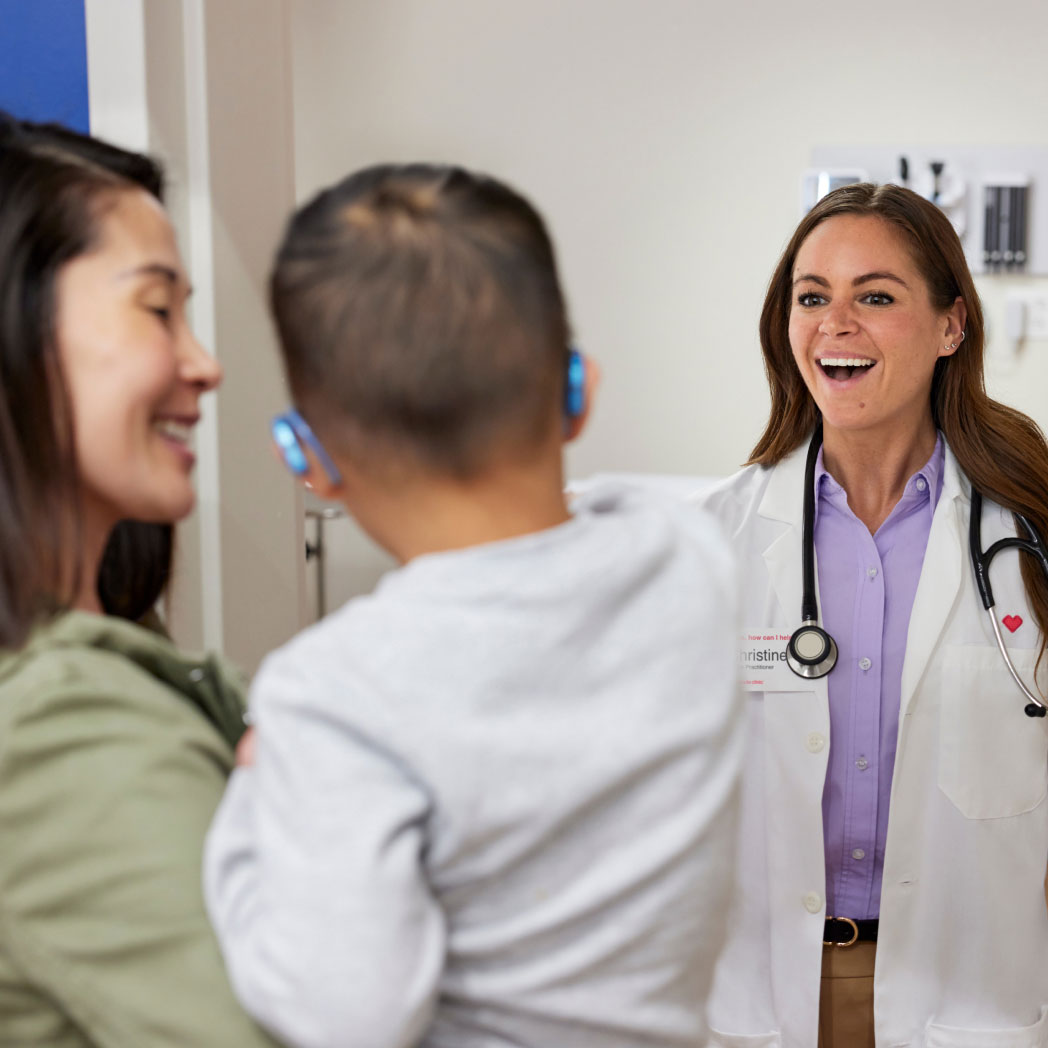 Frequently asked questions
Our providers follow evidence-based clinical practice guidelines. We use these guidelines with an electronic medical records system to ensure that all processes and procedures are followed consistently across all of our locations. You can be sure you get the same great medical care at any of our locations across the country.

In several markets, MinuteClinic is affiliated with leading health systems to enhance access to high-quality health care. These affiliations improve coordination of medical care for patients.
Our family nurse practitioners and physician assistants can:
Diagnose, treat and write prescriptions* for common family illnesses such as strep throat, bladder infections, pink eye, and infections of the ears, nose and throat

Provide common vaccinations for flu, pneumonia, pertussis and hepatitis, among others

Treat minor wounds, abrasions, joint sprains, and skin conditions such as poison ivy, ringworm, lice and acne

Provide a wide range of wellness services, including sports and camp physicals, health screenings, TB testing, a weight loss program, and the Start to Stop® smoking cessation program

Offer routine lab tests, instant results and education for those with diabetes, high cholesterol and high blood pressure.
Most services are available for patients ages 18 months and older. Services may vary by state and age restrictions apply.
Appointments can be scheduled online at CVS.com/MinuteClinic and in the CVS Pharmacy® app or you can walk in to schedule an appointment. Choose from over 135 services and over 1,000 locations. Our board-certified providers are also available on demand using MinuteClinic Virtual Care whenever and wherever you are.
We have certified family nurse practitioners and physician associates* who provide care for a variety of common medical conditions and prescribe medication when medically appropriate. They also can administer vaccinations, physicals and other wellness services.
Nurse practitioners are registered nurses with advanced training, experience and education. Physician associates are health care professionals licensed to practice medicine under a collaborative agreement with physicians.

When you arrive, you'll need to sign in at our kiosk. We treat walk-in patients on a first-come, first-served basis. Once you register, the kiosk will give you an approximate wait time.
When it's your turn, your provider will bring you into the exam room. Depending on the care needed, they may gather relevant medical history, conduct an examination, perform diagnostic tests or administer a vaccination.

At the end of your visit, your provider will review your results with you and provide instructions and recommendations. This may include a prescription, which you may fill it at the pharmacy of your choice. Your insurance or payment will be processed, as well.

Your provider can send a copy of your visit summary to your primary care provider with your permission.

*FOR DIAGNOSE, TREAT AND WRITE PRESCRIPTIONS: When medically necessary. Services vary by state. Restrictions apply.