Place order
Place a curbside pickup order on CVS.com/Express or in the CVS Pharmacy® app.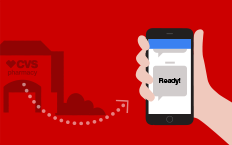 Check texts
We'll text you when the order is ready for pickup.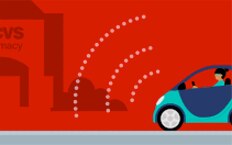 Drive over
Keep our app open so the store knows you're nearby. Or send us a text when you arrive.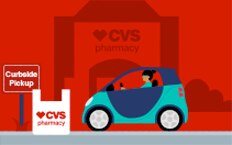 Pick up & go
Park in the curbside spot or an open space near the store entrance. We'll bring the order right to your car.
Save all you can!

When you link your ExtraCare® card to your CVS.com® account, your eligible ExtraCare deals and rewards can be applied to curbside pickup orders. You'll also receive weekly ad deals. Link your card
Watch the video to see how convenient curbside pickup is.
Save time with curbside pickup today!
If you don't have the app yet, install it today.
Frequently asked questions
Apple and the Apple logo are trademarks of Apple Inc., registered in the U.S. and other countries. App Store is a service mark of Apple Inc. Google Play is a trademark of Google Inc.
*Available in select stores and on select items only.