Flu shots are
over for now.
Ask your pharmacist or MinuteClinic® health care provider about the CDC-recommended vaccines we offer year-round to help keep you healthy.
20% Off Shopping Pass When you get a flu shot.
2 great choices for flu shots.
We've got flu vaccinations for all ages.
Find a Pharmacy
Choose CVS/pharmacy® for adult
and high-dose vaccines.
Find a MinuteClinic®
Choose MinuteClinic for
pediatric, adult and high-dose.
Select Markets Only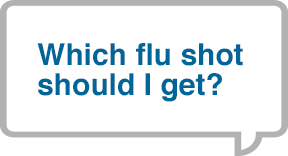 Which flu shot should I get?
Find out about flu vaccines: TIV, QIV and high-dose.
Ways to fight the flu.
From MinuteClinic® Chief Nurse Practitioner Officer Angela Patterson

Get a flu shot - it's the best way
to protect from the flu.

Boost your immunity with sleep, good nutrition
and hydration.

Wash your hands and don't touch your face.
Carry hand sanitizer, too.

Cover your cough. Cough or sneeze into tissues to contain germs.

Wipe down and disinfect
frequently touched surfaces to kill germs.

Brought to you by minuteclinic®
Feeling sick?
We can help.
MinuteClinic® can test and provide treatment
options for the flu.

Vaccinations:
We're more than just flu.
Shingles shots, kids' vaccines and more: we
have the CDC-recommended vaccines you need.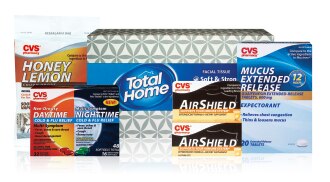 Stock up for the season.
We've got all you need to prepare your family for colds & the flu.
*Flu shots available when immunizing pharmacist or MinuteClinic practitioner is on duty, while supplies last. Age restrictions apply.
**Eligible patients will not pay any copayments unless otherwise required by their plan, including Medicare Part B. Vaccinations vary by state based on regulations.
Shopping pass good at CVS/pharmacy® only. Cannot be redeemed at MinuteClinic®. Valid on non-sale merchandise only. Shopping pass is for one-time use. Twenty percent off non-pharmacy purchases up to $50 (maximum value $10). CVS/pharmacy will not accept offers printed from unauthorized internet postings or reproductions, copies, or facsimiles of this offer. Original coupon must be relinquished at the time of purchase. Coupon is void if copied, transferred and where prohibited by law. ExtraCare® card must be presented to receive these savings. This coupon excludes alcohol, lottery, money orders, prescriptions and co-pays, pseudoephedrine/ephedrine products, postage stamps, pre-paid cards, gift cards, newspapers and magazines, milk, sale/promotional merchandise, bottle deposits, bus passes, hunting and fishing licenses, and any imposed governmental fees. Savings applied to total purchase (excluding ineligible items) where applicable by law. Tax charged on pre-coupon price where required. Coupon cannot be combined with any other CVS/pharmacy coupons. Limit one coupon per customer. No cash back. Retailer's coupon. Employees not eligible. Coupon cannot be used to discount the flu shot. Shopping pass cannot be issued or redeemed in AR, NJ, NY and HI. Shopping pass cannot be issued at MinuteClinic locations in MA, RI, PA. Valid one time only 8/15/15 - 3/31/16.