Sleep support at CVS
®

HealthHUB

™

The help you may need on your sleep journey is here.

Find a location
Look to us for services, expertise, products and more to support better sleep.
Understanding sleep health challenges
There are many types of sleep challenges. All of them compromise the quality, timing or length of sleep and impact your ability to properly function while you're awake.
We offer obstructive sleep apnea assessments
Are you experiencing any obstructive sleep apnea signs? Find out if you may be at risk by taking a brief sleep survey.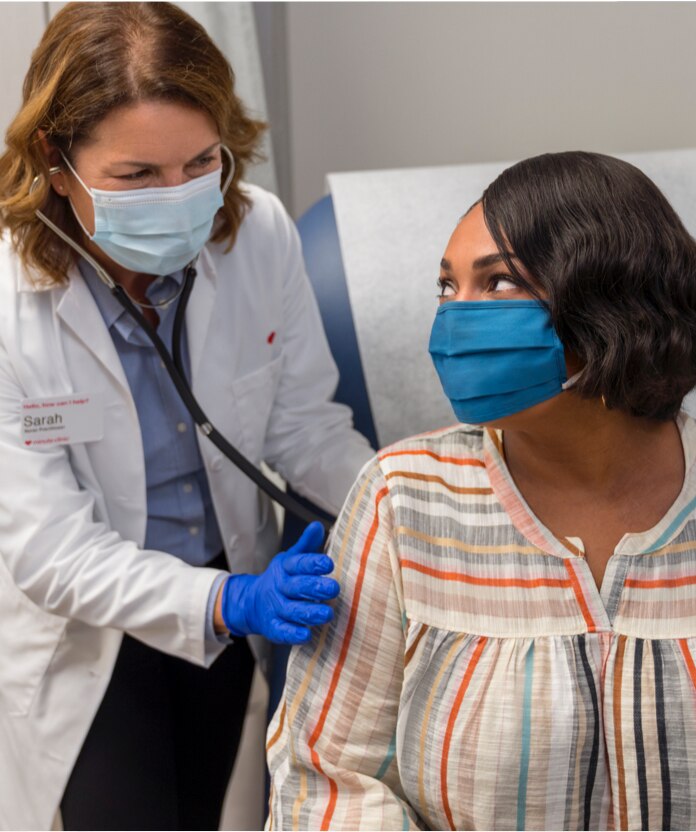 Sleep apnea devices and supplies
CVS Pharmacy offers a wide array of over-the-counter and prescription-required sleep products. A continuous positive airway pressure (CPAP) machine may be prescribed to support obstructive sleep apnea. Our professional care team is available to support you whether you are newly diagnosed or have been on sleep apnea therapy for an extended period of time.
Learn more about support, supplies and accessories
Find devices and supplies to support your obstructive sleep apnea needs
Full face masks
Nasal masks
Nasal pillow masks
Sleep accessories
Cleaning supplies
Shop obstructive sleep apnea products
Get ongoing, personalized support: call 1-833-239-5115
At CVS, our professional care team is committed to making you feel confident when starting your therapy. After filling a positive airway pressure prescription, you receive ongoing, personalized support by our dedicated CPAP support team or your local care concierge.
Connect with your CVS CPAP support team
Get over-the-counter sleep support products
Even if you don't have obstructive sleep apnea, we want to help you with a better night's sleep. Before taking over-the-counter sleep support products, talk to your doctor or health care provider. They may identify what keeps you up at night and help you find support that works.
Sleep support products for the mind, body and home
Mind
Sleep aids and herbal supplements may be what you've been dreaming of, like melatonin, Olly Sleep dietary supplement gummies and more.
Body
Your bedtime story can include ingredients and products to help enhance your sleep, like ear plugs, Ohme sleep body wash, Balans Labs CBD-Infused Body Balm with bedtime botanicals and more.
Home
Sleep tight with products like sleep masks, weighted blankets and mouth guards.
Shop over-the-counter sleep aids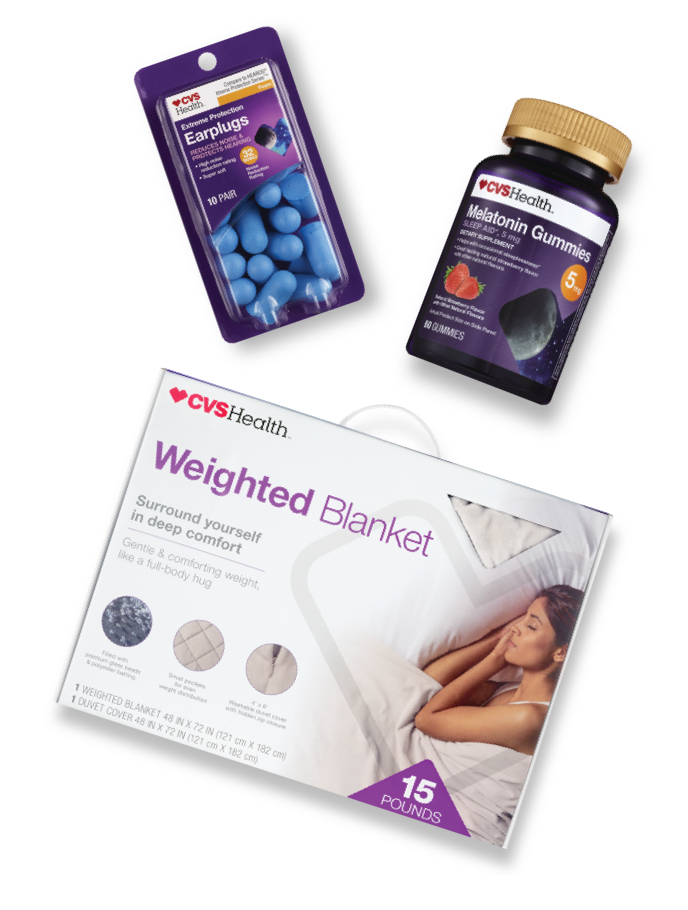 Watch this
See how CVS HealthHUB services and products helped Dave and may help you on your path to better sleep support.
Resources for better health
Get helpful tips and a closer look at the services and care CVS HealthHUB can provide.
Your neighborhood place for wellness support
CVS HealthHUB has the products and services you need to help take care of yourself and your family.
Find a CVS HealthHUB location
*for health services: Services vary by location. See store for details. Prescriptions can be obtained at pharmacy of choice. Pharmacy services provided by CVS Pharmacy, Incincorporated. Clinical services provided by a MinuteClinic® nurse practitioner or physician assistant within a CVS® HealthHUB™ location.
*for sleep assessment: Sleep apnea screening performed by a MinuteClinic® nurse practitioner or physician assistant. If appropriate, your MinuteClinic® provider may prescribe a home sleep test to be provided by an independent third-party provider. Diagnosis by an independent provider.
*for cpap accessories: Pharmacy services provided by CVS Pharmacy, Incincorporated. within a CVS® HealthHUB™ location. Continuous positive airway pressure (CPAP) devices can be obtained at your durable medical equipment (DME) supplier of choice.