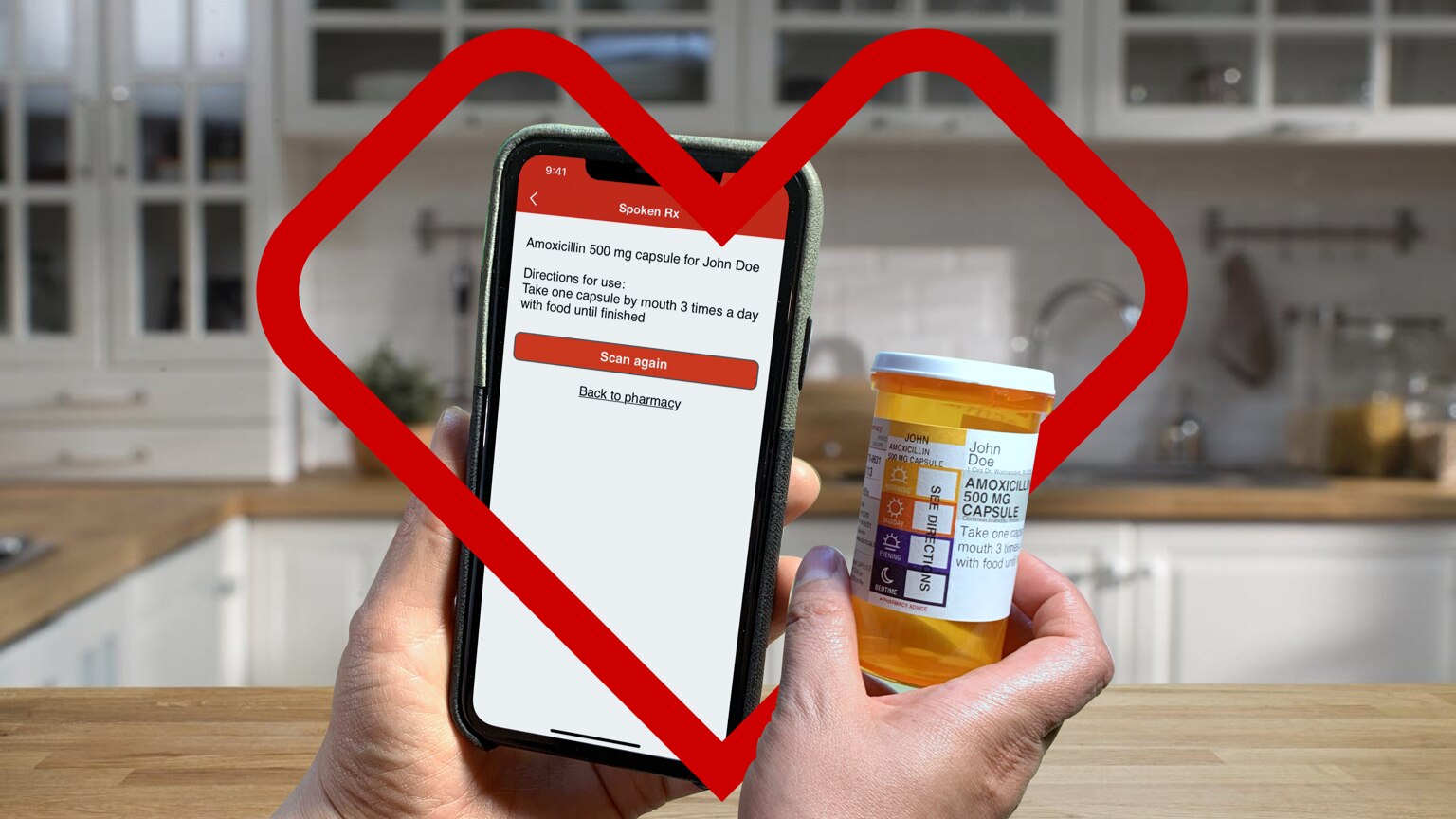 "Hi! It's your prescription talking."
Spoken Rx™ tells you which prescription you're holding and how to take it.
*
All you need is a smart tagged prescription and our app.
Just call your local CVS Pharmacy® to sign up
Find a pharmacy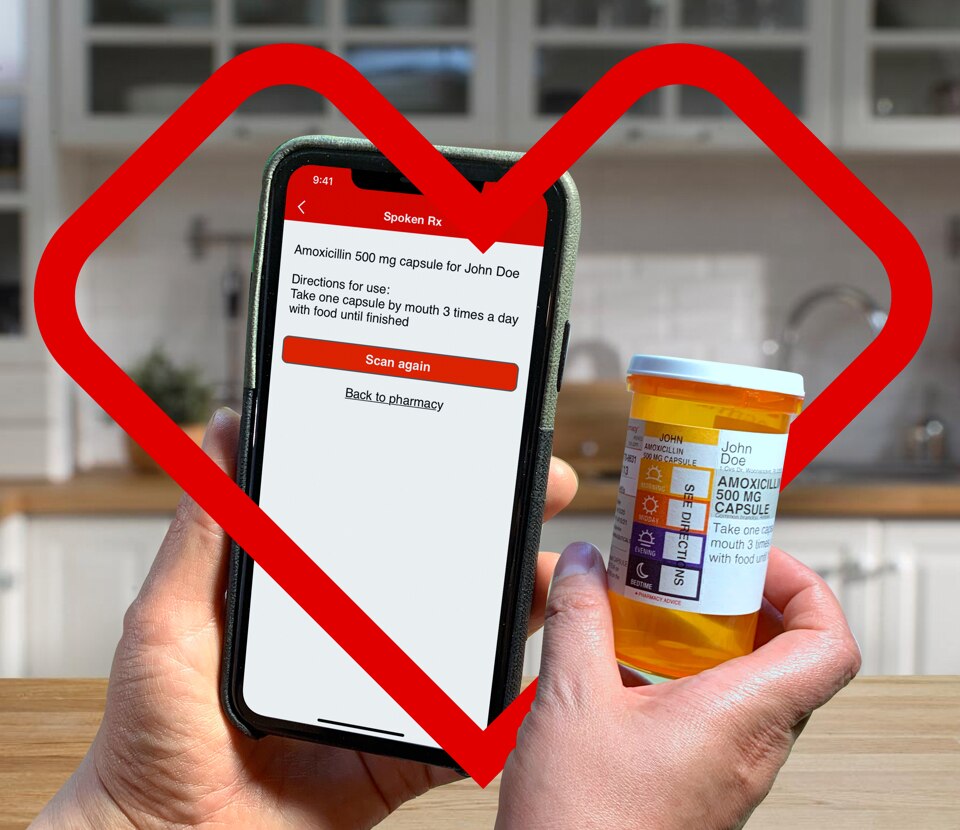 What's Spoken Rx?
It's a smart tagged prescription label that works with our app to read your Rx information aloud — in English or Spanish.
Created for visually impaired patients, Spoken Rx shares your prescription information without you having to read the label.

You know which medication you're holding and how to take it, without anyone's help.

To have future prescriptions smart tagged for free, just sign up. We'll add a note to your file.

You only need an iPhone or Android smartphone, the smart tagged prescription and our app. (For those without smartphones, a stand-alone speaker device will be available soon.)

It gives you confidence and independence in understanding your prescriptions. It also provides caregivers with the assurance they need to know that everything is okay.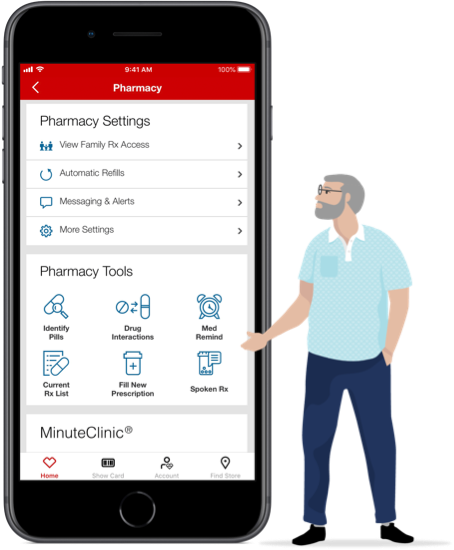 Spoken Rx is easy to use:
Go to the app's Pharmacy section and tap the Spoken Rx icon.

When prompted, hold your tagged prescription within 4 inches of the phone.

The app will scan your tag and start reading the Rx name and instructions out loud.

(Additional information will be read aloud in future app updates.)
Note: If you need help setting up Spoken Rx and learning to use it, just ask your pharmacist. They'll be happy to help.
Created for our visually impaired patients, Spoken Rx helps take the guesswork out of taking prescriptions.
Getting started is easy.
Just call to sign up for Spoken Rx and download our app.
*for spoken rx: Available in select locations. Back