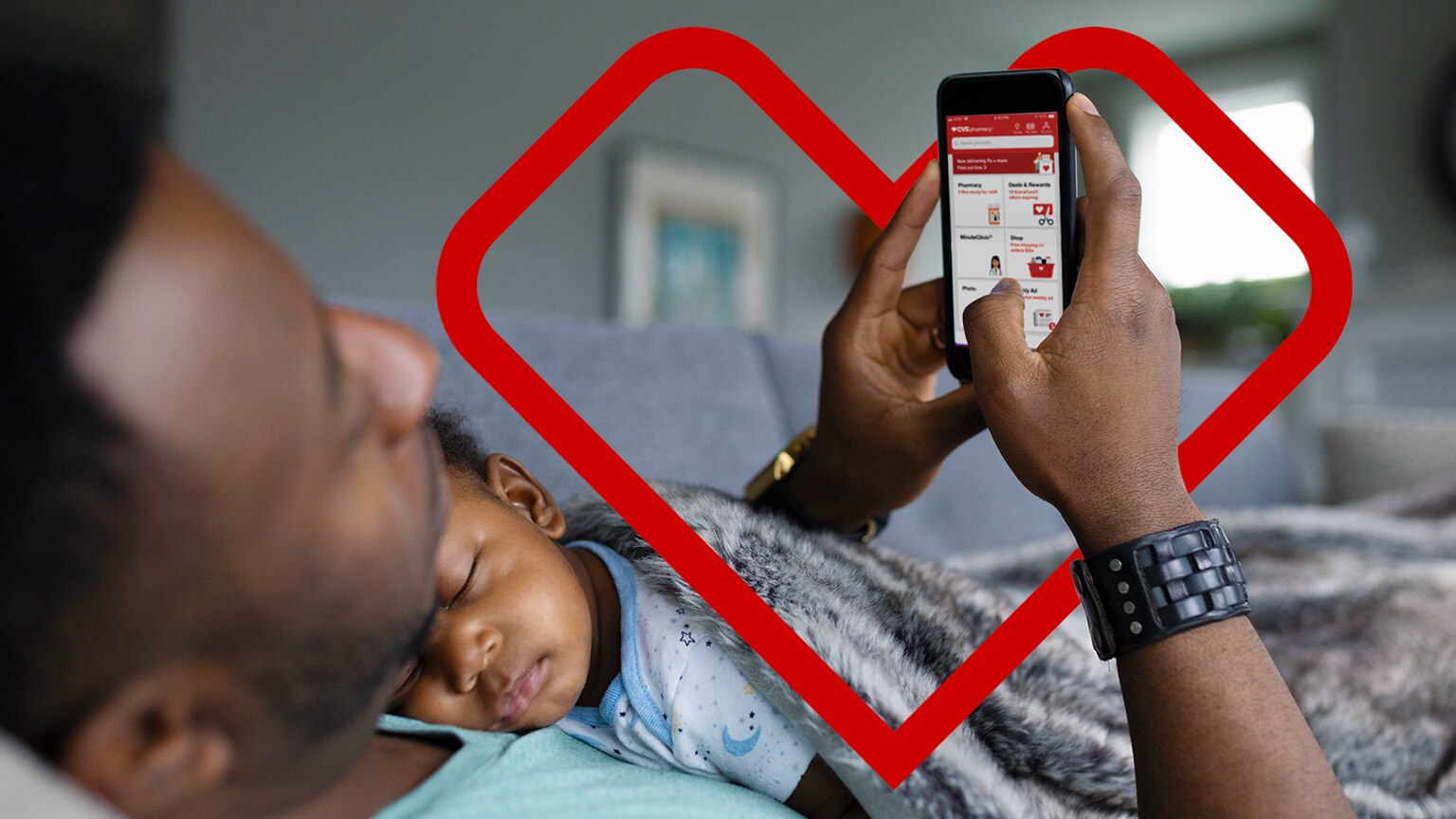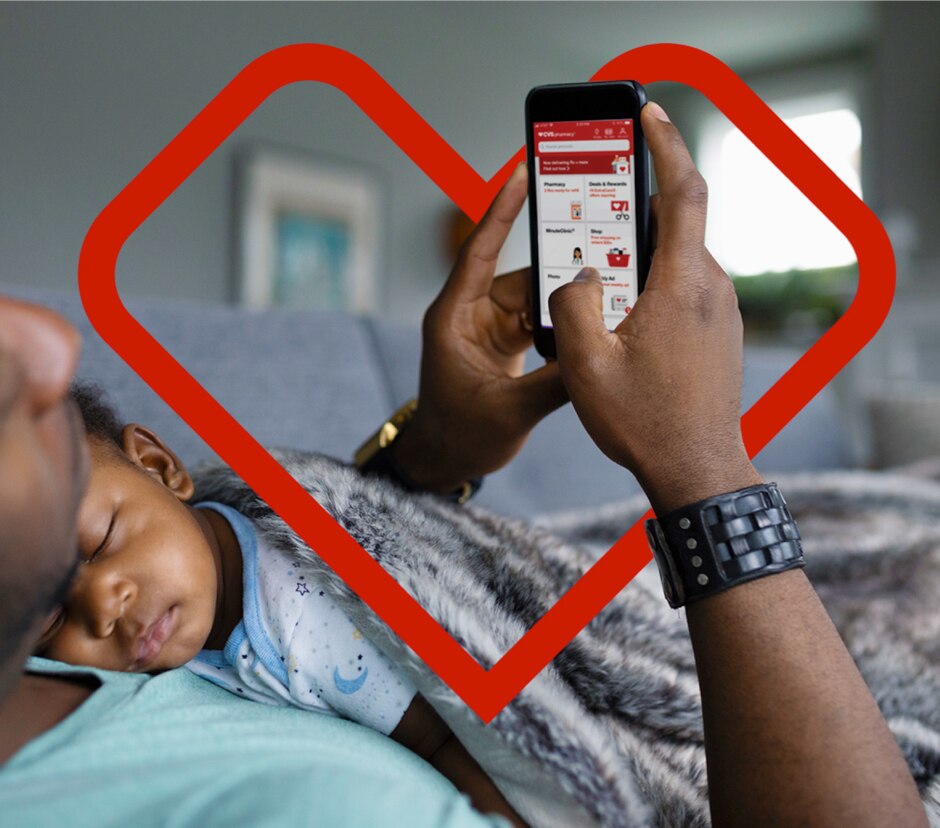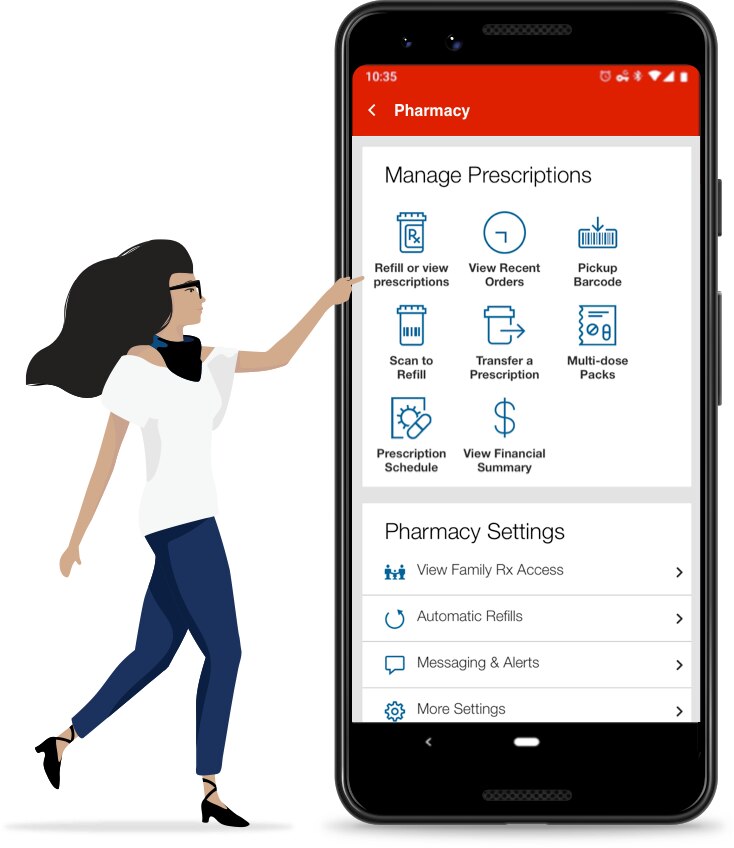 Prescription refills at your convenience
Just sign in or create an account to add eligible scripts. We'll let you know when they're ready, at no added cost.
Sign in
Create an account
With ScriptSync®* Footnote two, you can sync all your prescriptions so you can get them in one trip. We can even partially fill an Rx to get it aligned, so you wont run out.
Request refills, view an order's status and more right from your smartphone. Even view your prescription schedule or manage a delivery* Footnote three.
Next time, ask a pharmacy team member to save your payment information. This will help reduce contact and process future payments faster.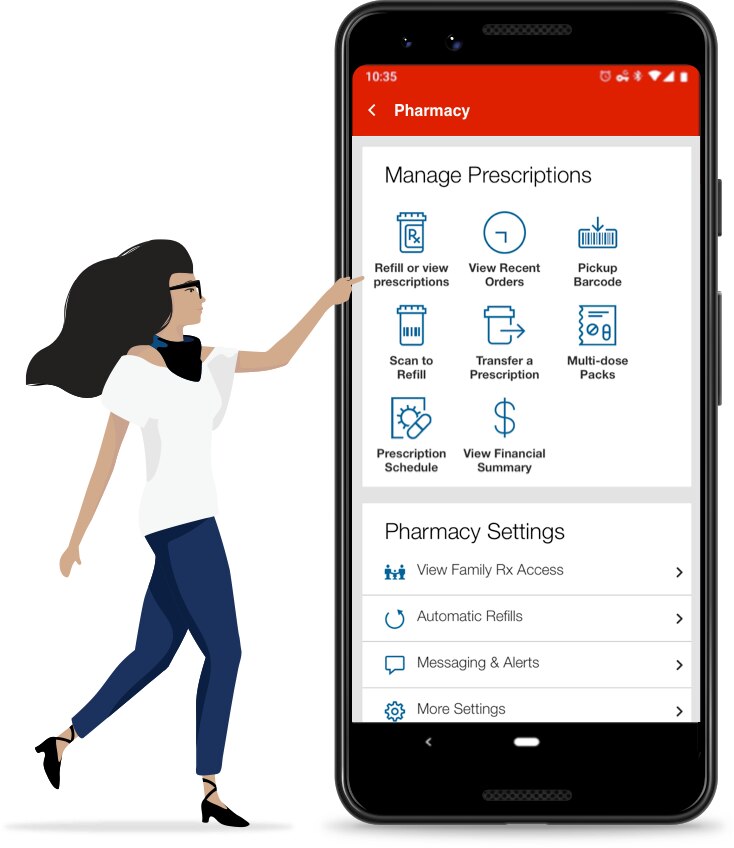 We're here to help — you can speak with your local pharmacist if you have any questions about your refills.
CVS Pharmacist happily looking into camera with pharmacy shelves in background.
Get your refill started
Create an account to make refilling your Rx even easier for you.
Link your family's prescriptions
View your prescription history
Check order status
Refill online or on the app
Create an account
Already have an account? Sign in
* Footnote one FOR AUTOMATIC REFILLS: Not all prescriptions are eligible. See your pharmacist for details. Back to footnote one
* Footnote two FOR SYNCING YOUR PRESCRIPTIONS: Your regular prescriptions (excluding controlled substances) that can be refilled every 30 or 90 days at the same CVS Pharmacy®. See your pharmacist for eligibility details. Back to footnote two
* Footnote three FOR RX DELIVERY: Restrictions apply. Visit www.cvs.com/delivery for more information. Back to footnote three
* Footnote four FOR EXTRACARE PHARMACY & HEALTH REWARDS: You must enroll in both the ExtraCare® and ExtraCare Pharmacy & Health Rewards® program to earn Pharmacy & Health ExtraBucks Rewards®. An individual can earn up to $50 in Pharmacy & Health ExtraBucks Rewards in a calendar year in connection with the program. See program rules for details at CVS.com/ExtraCare-CVS/RxRewards or ask a CVS pharmacist for a copy. Rewards cannot be earned on any prescriptions purchased in AR, NJ or NY; any prescriptions transferred to a CVS Pharmacy® in AL, MS or OR; any controlled substance prescriptions purchased in HI or LA; or where otherwise prohibited by law. CVS Pharmacy reserves the right to modify or terminate the ExtraCare Pharmacy & Health Rewards program. Back to footnote four