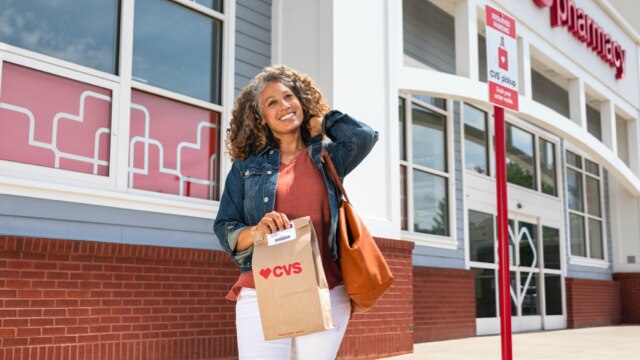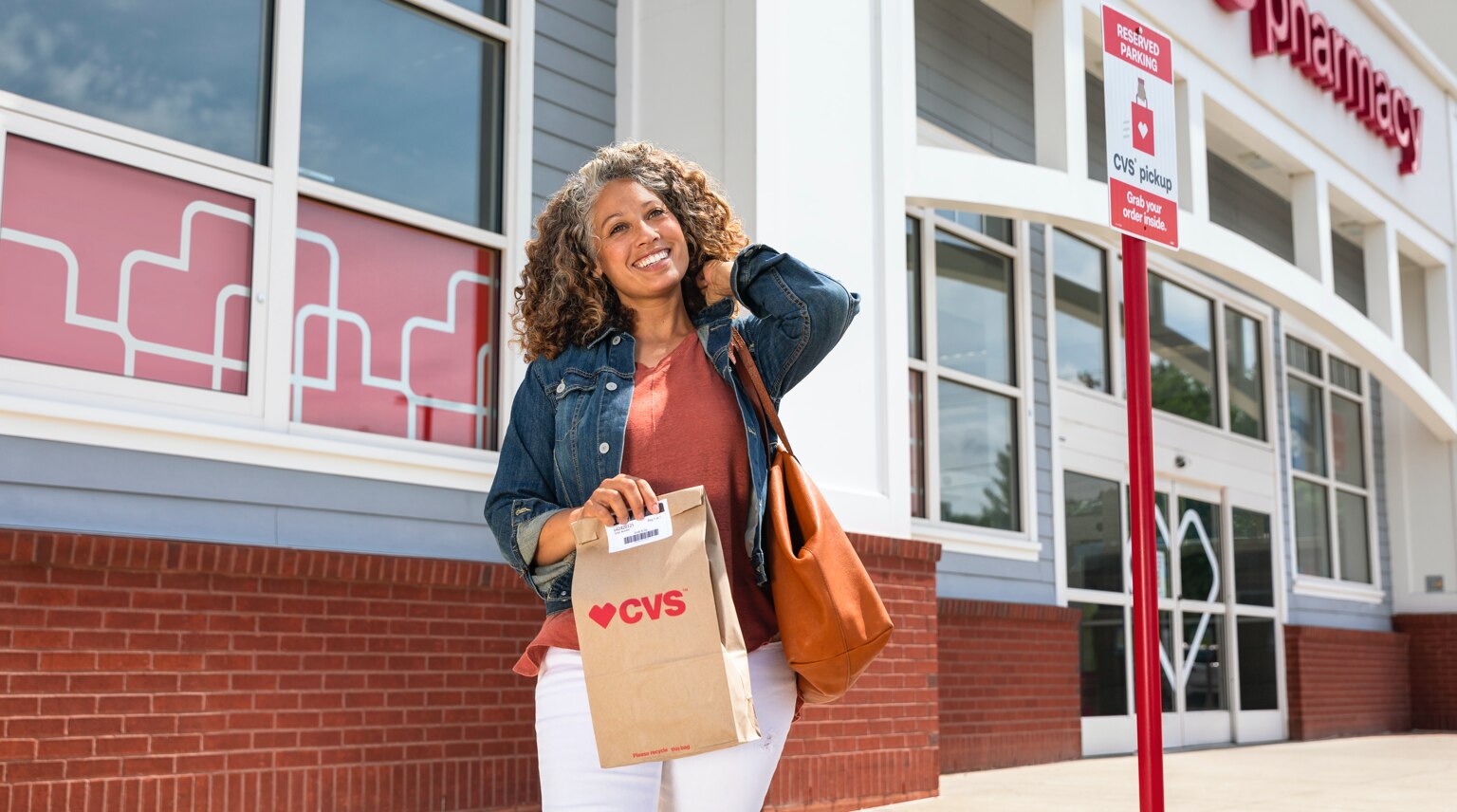 New! Order online and pick up at CVS
®
Now get your everyday favorites and more without waiting in line. CVS pickup is convenient, hassle-free and ready in as little as 1 hour*. No order minimum.
Try pickup at select stores.
Shop now for pickup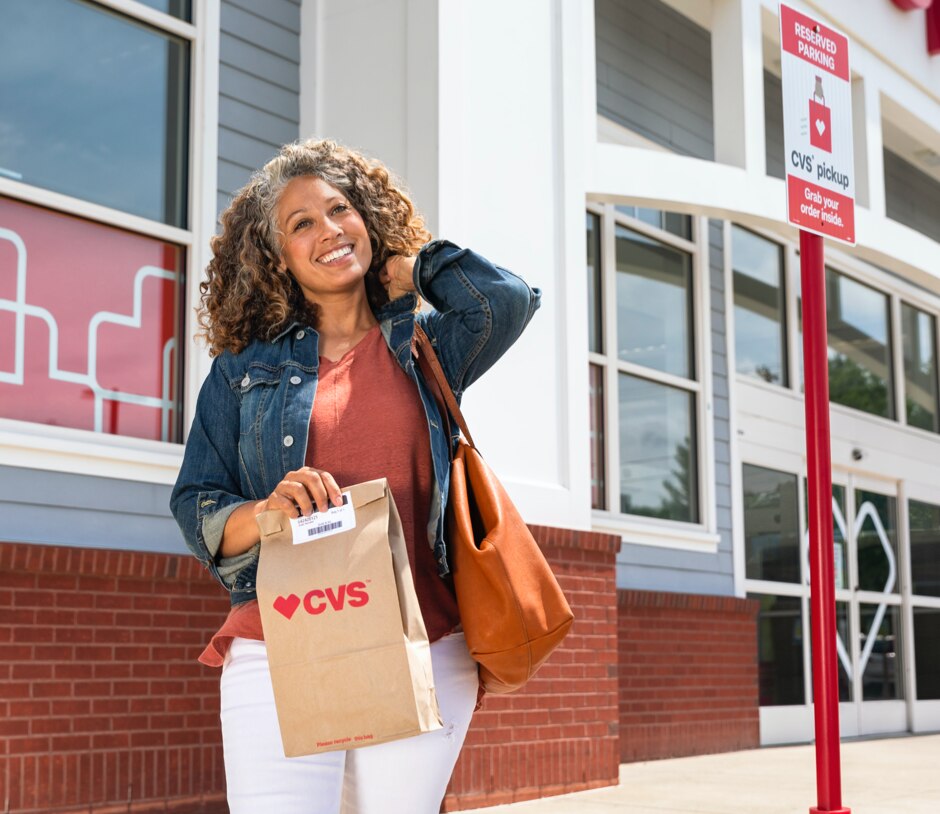 How to order pickup at your local CVS.
Step 1:
Shop for your items on CVS.com®.
Step 2:
Select in-store pickup for your entire order or just the items you want right now.
Step 3:
Order and pay online. Your order will be ready in as little as one hour!
Step 4:
You'll get an email alert when your order is ready.
Step 5:
Head to the store's checkout area and a colleague will help get your order. Enjoy!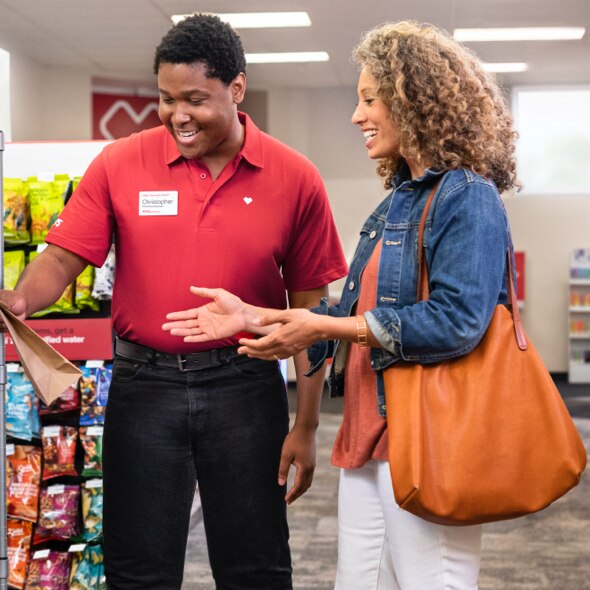 Out of stock? We've got you covered.
When you opt into substitutions, our colleagues will find the best alternative if an item is out of stock.
Pickup is coming to your area soon.
In the meantime, CVS.com® is available for delivery 24/7.
Shop online now
Order pickup at select CVS stores.
Find a store piloting pickup near you and place an order.
We're piloting order pickup. Your feedback can help.
We are expanding pickup to more stores. Try it today and share your feedback.
Image of Woman orders store pickup from her phone in the car
Frequently asked questions about CVS store pickup.
*for order pickup: Simply place your order online and we'll have it waiting for you at the store in as soon as one hour. Pickup service begins one hour after a store opens, and pickup service ends one hour before a store closes. All orders placed after the pickup service window will be ready for pick up the following day. Holidays may impact store pickup availability hours. CVS® reserves the right to limit the quantity of items ordered for pickup, as well as the days of the year and daily hours this service is offered. When your order is ready, you'll receive a "Ready for pickup" email (separate from your order confirmation email) with additional instructions. To pick up your order, go in the store's checkout counter and ask a colleague for assistance. After picking up your order, we'll send a "Your order was picked up" confirmation email.
*for pricing and item eligibilty: Store pickup is available at select CVS Pharmacy® locations. There is no charge or order minimum for the service. You'll receive the online price; online and in-store prices may differ. Not all items are eligible for store pickup. Restrictions include refrigerated items, like milk and eggs; age restricted items; and some oversized/overweight items. At this time, you can only select one store per order. Because each CVS® store has a unique assortment of items, some items in your shopping basket may no longer be available if you change your pickup store. Items are subject to availability. You will not be charged should an item become unavailable or out of stock prior to pick up.
*for payment authorization: Once you place your order, we'll place a hold on your payment account for six days. Your item(s) will be held at the store for three days, starting from when you receive your "Ready for pickup" email. If you don't make it in by then, we'll cancel the order and refund your method of payment. However, your original payment could remain pending with your bank for up to 14 days, depending on your bank's policies. If you have any questions about your pickup order, please email customercare@cvs.com or call 1-800-SHOP CVS (1-800-746-7287). Have a question about returning a store item? Read our return policy.
*for item substitutions: CVS Pharmacy® may provide product information for your convenience in making an item substitution. The accuracy or completeness of such product information is not guaranteed and is subject to change without notice. You are solely responsible for evaluating and selecting substitutions and determining whether each substituted item is fit for a particular purpose and suitable for your use and method of application. Please read all labels, warnings, and directions before using or consuming an item.