Come in for free health screenings*
Get a $5 CVS Brands coupon for participating**
2019 Project Health Campaign Quick and convenient — no appointment necessary
We're offering free biometric screenings for your family to help identify chronic conditions before they become life-threatening illnesses — worth over $100 in value.
Health screenings and additional offerings
Body mass index (BMI)
Blood pressure
Glucose†
Total cholesterol†
Individual health access plan
Professional consultations
Smoking cessation counseling
Diabetes resources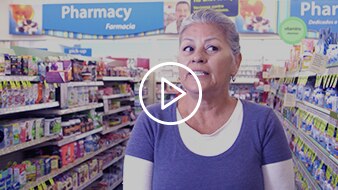 See how a health screening event works.
Watch video
Get on the path to better health.
Each year, CVS Pharmacy® hosts hundreds of free health screening events.
We'll also have weight management and smoking cessation brochures for you to take home.
Get a $5 CVS Brands coupon for participating**
2019 Project Health Map
A life-saving screening
Cornelius Raven attended a Project Health event where a screening showed he had very high blood pressure. He was immediately sent to the hospital where doctors found that he was having a stroke. "My life was at stake," he says. "If you see a CVS Pharmacy screening event, check it out. Its free. And it can save your life."
Please feel free to call 1-855-287-7867
*Children ages 7+ included with parental consent. Health screenings performed by medical professionals.
**$5 CVS Brands coupon available only after completion of the health screenings. Limit 1 coupon per customer, while supplies last. Coupon cannot be combined with any other CVS Pharmacy® coupons and is only valid on CVS Pharmacy exclusive brand products. ExtraCare® card must be presented to receive these savings. Offer expiration dates vary by month.
†CVS Pharmacy measures total cholesterol. It does not offer a full lipid panel (HDL, LDL). For accurate screening results, it is recommended to refrain from consuming anything except water for 8 hours before a glucose test and 9–12 hours before a total cholesterol test.