Showing 1-20 of
517 products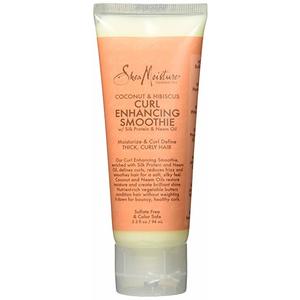 SheaMoisture Coconut & Hibiscus Curl Enhancing Smoothie
SheaMoisture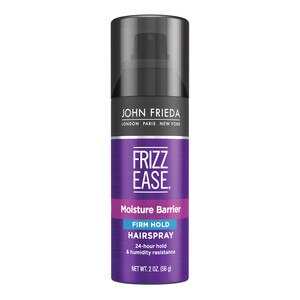 JOHN FRIEDA Frizz-Ease Moisture Barrier Firm-Hold Hair Spray, 2 OZ
John Frieda
Free shipping with $35+ orders
Not Your Mothers Clean Freak Refreshing Dry Shampoo
Not Your Mother's
Buy 1, Get 1 50% Off - Add 2 or more to qualify!
Prices may vary from online to in store.
Express yourself and feel your best with hair styling products from CVS. Hair gel, hair paste, and pomade are great for sculpting shorter styles. Try a sleek and slicked back look, or spike and muss up tufts of hair for a textured, tousled style. For longer hair, the challenge is often to deliver enough moisture. Soft, healthy locks are much easier to style than dry, damaged hair. A hair mask will deliver deep hydration to keep your locks looking and feeling healthy. For styling power combined with frizz control, try a lightweight cream or a hair serum like Garnier Fructis Sleek & Shine. Products for curly hair also provide frizz control, and are designed to enhance and define your natural curls. If your hair is looking a little flat, try a volumizing mousse to get some lift.In a time crunch, dry shampoo is a great alternative that offers a quick fix, by drying out the oils on your scalp and offering a fresh scent. Try today!Once you've achieved the look you want, don't forget hairspray to set and hold your hairstyle in place.
Hair Styling Products
If you're wondering how to create the perfect look, hair styling products can help you achieve stylish tresses. These products come in a huge range of formulas, styles, and brand names.To enhance a smoother hair finish, try products with dimethiconoll in them! It acts to maintain moisture within the hair while providing smooth applications and silky finishes.Shop for your favorite hair styling products at CVS Pharmacy, where you'll discover a wide range of products made to meet your unique hair care needs. From hairspray and mousse to gel and pomade, these hair styling products can help you create the ultimate look for work and play. Use these products according to the packaging directions to ensure you get the results you want.
Hair Gels & Pomades
Hair gels and pomades are designed to keep your hair in place after you style it. Men enjoy using these products since they tend to have a thicker consistency that's easy to work with on shorter hair. Look for a hair gel that does not contain alcohol, as this ingredient can dry out your hair and leave it looking dull and brittle. Try a moisturizing hair gel or a nice high-quality pomade that you can run through your hair as you style it. Once the products dry, your look should be "locked" in place and last throughout the day.
Hairsprays
Hairsprays have been around for decades, but the brands and formulas have certainly changed. When you're using hairsprays, make sure that you apply this product sparingly. Too much hairspray or spraying the product too close to your hair will make your tresses look brittle and unwieldy. Instead, gently spray your hair after it has been styled using a sweeping motion, and only applying a very light mist as you go. There are all kinds of quality hairsprays available made to cater to your unique hair care needs. For example, choose a hairspray for dry hair, oily hair, or color-treated hair so that the product works the way it's intended to and to ensure you get the ultimate results. Hairsprays should only be used after your hair is completely styled so that the product holds everything in place.
Mousses & Creams
Mousses and creams are made to give you total control over your hairstyle. No matter how long your hair is, how brittle or soft it is, or how straight or curly, mousses and creams will offer a fabulous hold. Read the package description for these products carefully, as each one should list whether it offers a light, medium or firm hold depending on your needs. You can find curl-defining mousses and creams to give your curly locks a beautiful bounce. There are also mousses and creams formulated to provide your hair with a beautiful shine and less frizz. You'll also find moisturizing mousses and creams, and all of these products are available at CVS Pharmacy.
Related Searches
hair oil, leave in conditioner, shea moisture curl enhancing smoothie, hair styling tools, heat protectants, hair dye, hair gel, alcohol free hair gel