Allergies?

Relief is a visit away.
*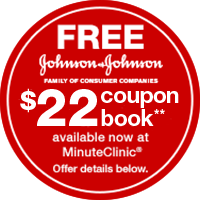 What causes seasonal allergies?
Also called hay fever and seasonal allergic rhinitis, a seasonal allergy is a reaction to small airborne substances. These allergens are small proteins that usually float around in the spring, summer and fall.
Seasonal sufferers count tree, grass and weed pollens as enemies as well as insect stings, dust mites and animal dander.
Most allergens are harmless. What causes the allergic reaction is your own immune system mistaking harmless allergens for a serious threat and attacking them. The coughing and sneezing are the result of your body's unnecessary counterattack.
You can inhale an allergen many times with no trouble, but at some point, for some reason, the body flags it as an invader and actually develops special cells to detect it. So the next time you're exposed to the same allergen, your immune system kicks in and you spend the day feeling miserable.

1 IN 5 AMERICANS

suffer
from allergies or asthma.
Source: Asthma and Allergy Foundation of America
We're here to help
Find out more about our service
and nearby clinics that offer it.
Open 7 days a week
No appointment necessary
Most insurance accepted
Find a Clinic

*Age 24 months and older.
**Brought to you by McNeil Consumer Healthcare Division of McNEIL-PPC, Inc. No purchase necessary. Available while supplies last. Restrictions apply. Limit 1 per customer. Coupons expire 4/30/15.