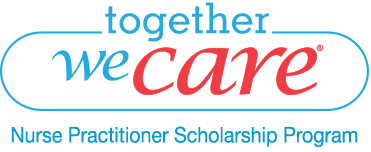 Check back in January for 2015 application information
We're invested in your future
MinuteClinic® and Johnson & Johnson have teamed up again to bring you the 2014 "Together We Care" Nurse Practitioner Scholarship Program.
This program created up to 35 nurse practitioner scholarships:
30 Nurse Practitioner Scholarships at $2,500 each
5 Doctor of Nursing Practice Scholarships at $5,000 each
Together We Care
Thanks to everyone who participated in the Nurse Practitioner Scholarship Program. Congratulations to our 2014 winners.
Together we're supporting the future of nursing.
For additional information regarding the scholarship program, contact ISTS at contactus@applyists.com
Looking for clinic experience?
Our preceptor program offers the most unique experience available because you are doing more than just enhancing your clinical skills.
Learn More
Explore exciting careers with MinuteClinic®
Nurse practitioners and physician assistants can find the career satisfaction they seek at MinuteClinic.*
Not only do we share your perspective as a practitioner but we also know what makes your work extraordinarily satisfying, such as:
More autonomy
Better scheduling options
Hourly pay
Competitive benefits and more
Create the career you've always wanted at MinuteClinic. Learn More
MinuteClinic and Johnson & Johnson reserve the right to modify or terminate the "Together We Care" Nurse Practitioner Scholarship Program without notice at any time and for any reason. No purchase necessary. Restrictions apply. Void where prohibited by law.

*MinuteClinic employs physician assistants in select states.