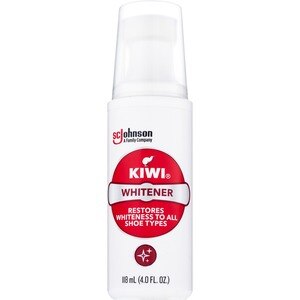 Restores whiteness without streaks or chalkiness. Formulated with an advanced polymer and whitening agent to help older sport shoes look like new. This formula is designed to cover evenly without streaks or chalky residue.
1. Brush surface dirt from sport shoes. 2. Shake bottle with cap on. 3. Invert bottle and press applicator on shoe. 4. Apply over entire surface. 5. Let dry. Rinse applicator with water after use. Replace cap.
Keep out of reach of children. Do not take internally.