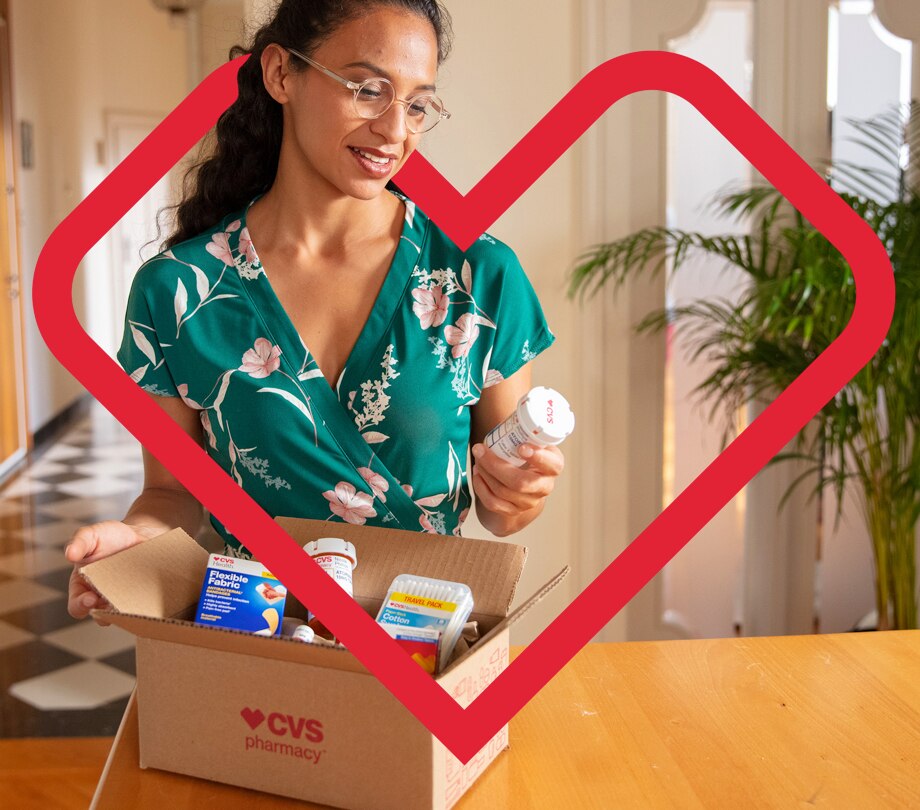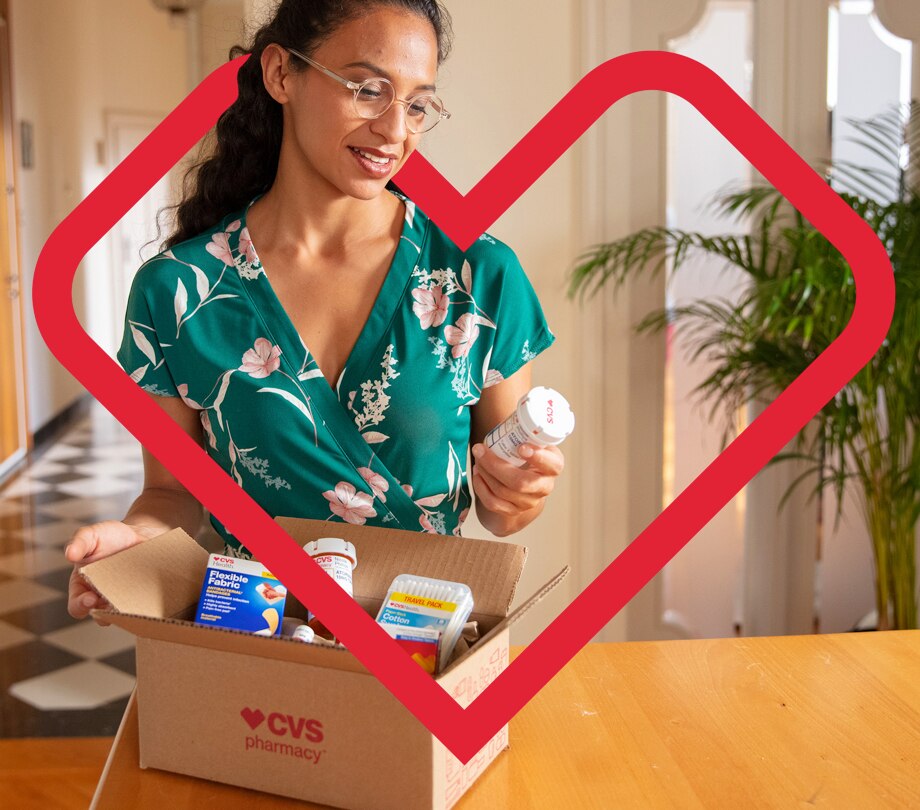 Keeping Rx delivery simple
Choose the delivery option that is most convenient for you: same‐day within 3 hours or 1 to 2 days.
Before you finish your order, add any other items you need. We'll update you as the delivery progresses.
Start shopping for your essentials
Get free 1 to 4 day delivery on orders of $35+2 Footnote two. Browse our expanded assortment anytime you like.
Browse now
CVS® customers are better than most at staying on prescriptions … which tends to make you healthier.4

Footnote four
Delivery makes getting your scripts more convenient. One of the many ways CVS can help.
Easily manage deliveries & more
Our mobile app helps you take care of your Rx needs:
Arrange delivery
Check order status
Manage your family's Rx
Find ways to save
Learn more about the CVS app
Please note that curbside pickup is no longer available.
1 Footnote one Delivery is available for eligible prescription drug orders with qualifying prescription benefit programs and insurance plans. Order cutoff times may vary by delivery option and pharmacy location. 1 to 2 day delivery only available on orders placed Monday through Thursday. Delivery may be subject to delays. Not all delivery options are available to every address or from all pharmacy locations (CVS Pharmacy®, CVS Pharmacy in Target, CarePlus CVS Pharmacy® and Navarro® locations). Delivery fees apply and may vary by delivery option and location. Delivery of select nonprescription items is available with prescription delivery at participating locations, except from CVS Pharmacy in Target. Selection of nonprescription items available may vary for online and in-store orders. Nonprescription items are charged at online prices, which may vary from store prices. Coupons, Extrabucks® Rewards or in-store promotions with delivery may not be used with delivery orders. Online promotions cannot be used nor Extrabucks Rewards earned with orders called into stores. Advance payment by credit, debit FSA/HSA card required. In most cases, FSA/HSA cards may not be used for delivery fees. Other restrictions apply. See FAQs or call your local pharmacy for details. Back to footnote one
2 Footnote two Free 1 to 4 day shipping applies to a nonprescription order that totals $35 or more after all discounts have been applied. Select items may not be eligible for 1 to 4 day shipping. There may be an additional shipping and handling surcharge associated with particular items in your order. You will be notified of any such charges during checkout if they apply to items in your order. Learn more about 1 to 4 day shipping. CVS Pharmacy® reserves the right to make changes to or terminate this offer at any time. Back to footnote two
3 Footnote three INSTACART® and the Instacart carrot logo are trademarks of Maplebear Inc., d/b/a Instacart. Instacart may not be available in all ZIP or post codes. See Instacart Terms of Service for more details. Back to footnote three
4 Footnote four Based on 2019 study of national retail chain customer prescription adherence for diabetes, hypertension and hyperlipidemia medications. Back to footnote four