Multi-dose Packs
Roll of packets extending from simple white box with CVS logo.
Just grab a glass of water. We've
done the rest.
One simple white box of multi-dose packs contains a 30-day supply of your medication. Each pack is clearly labeled morning, midday, evening and/or bedtime. Just tear one (or more) open at the indicated time.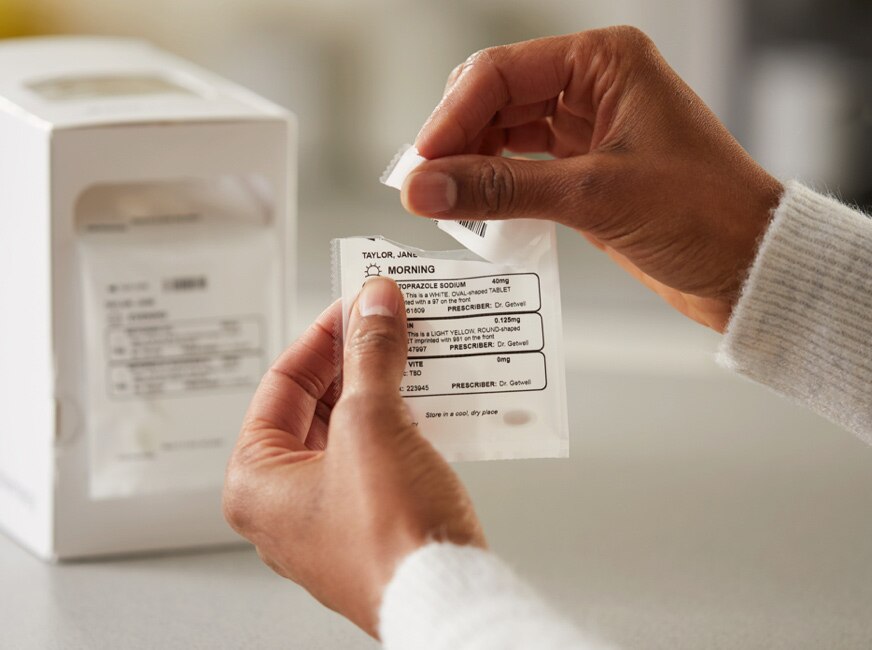 No more pill sorting.
No more guesswork.
On each multi-dose pack, you will see:
Your name
Icons for time to take
Date to take
Dosage strength
Medicine name & description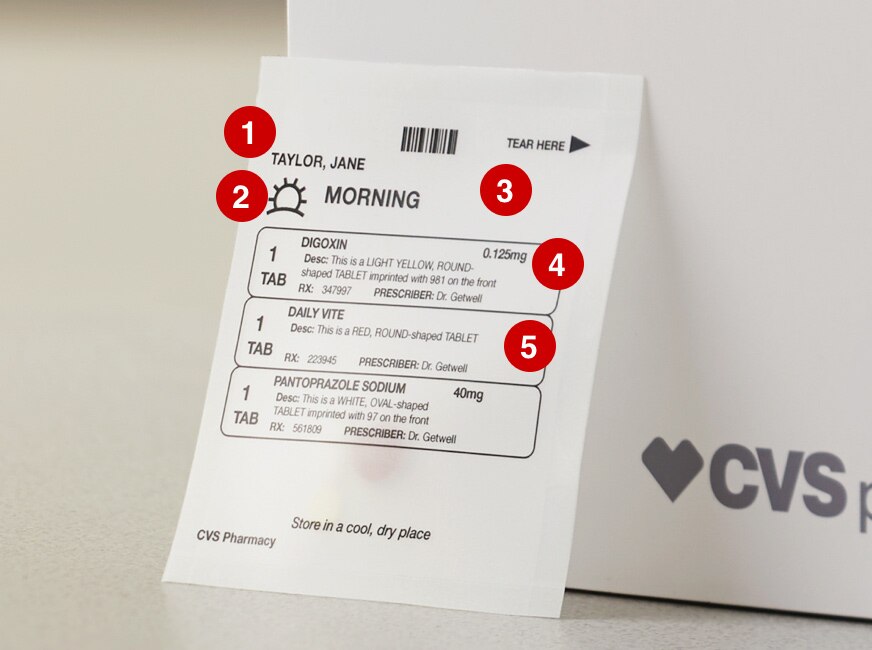 Because accuracy is
so important.
Inside every dispenser is an at-a-glance listing of all the medications included, along with their schedule and dosage.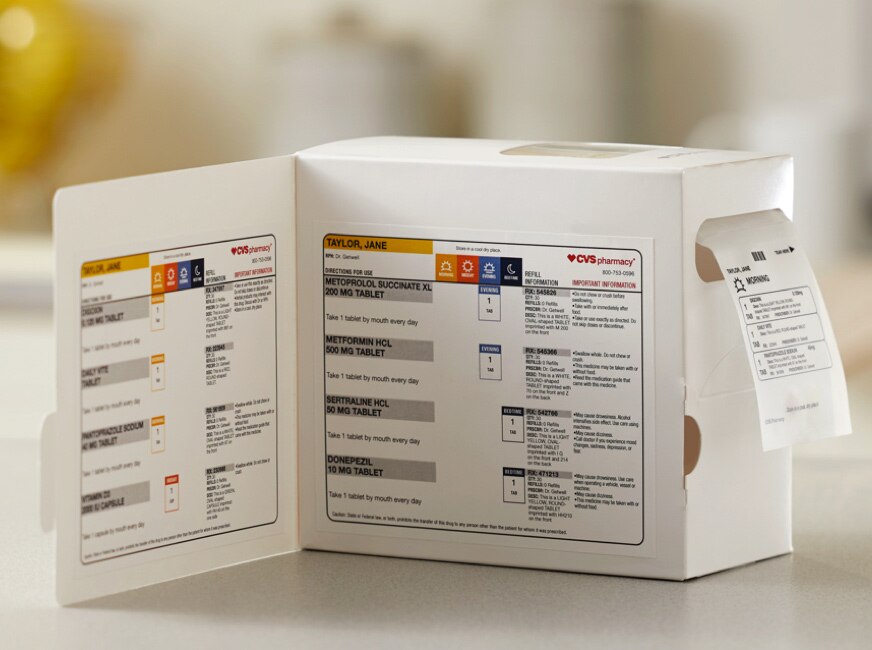 Fill out enrollment form.
Here's what you'll need to get started:
Your list of medications with prescriber information.
The location(s) of where you currently fill your prescriptions.
Billing/insurance information.
Enroll now for multi-dose packs.
Frequently Asked Questions
Yes. When you sign up for this service, your prescriptions will all be filled by CVS Pharmacy®.
Multi-dose packs are provided without additional cost. To align prescriptions on a 30-day cycle, one or more additional co-pays may be required by your plan. Your pharmacist will discuss if necessary.
Yes. We fill and bill all medications on the same day. We will adjust your filling day to the date that is easiest for you to pay. Please let us know your preference.
Please notify CVS Pharmacy® of ANY changes made by your health care provider as soon as possible to ensure your order is accurate and ready on time. Prior to filing your packs each month, we will also complete a check-in call with you to confirm your current medications and address any needed changes.
Yes. As a caregiver, you can sign up on behalf of the person you're caring for.
Any medication outside your monthly regimen can be picked up at your local CVS Pharmacy®.
Yes. We can easily include over-the-counter medications in your packs as long as they have been prescribed to you. They can be transferred easily or we can request a prescription for your over-the-counter medication directly from your physician.
Your medications can be shipped to the CVS Pharmacy® of your choice or directly to your home2 at no added cost.
1 Multi-dose packaging is provided without additional fees. Drug costs may change when prescriptions are transferred to a new pharmacy or change from a 90-day prescription to a 30-day prescription. To align prescriptions on a 30-day cycle, 1 or more additional co-pays may be required by the patient's plan. Not all medications can be included in the multi-dose packs. Please contact your CVS Pharmacy® team for additional information. Back
2 Some restrictions may apply. Back