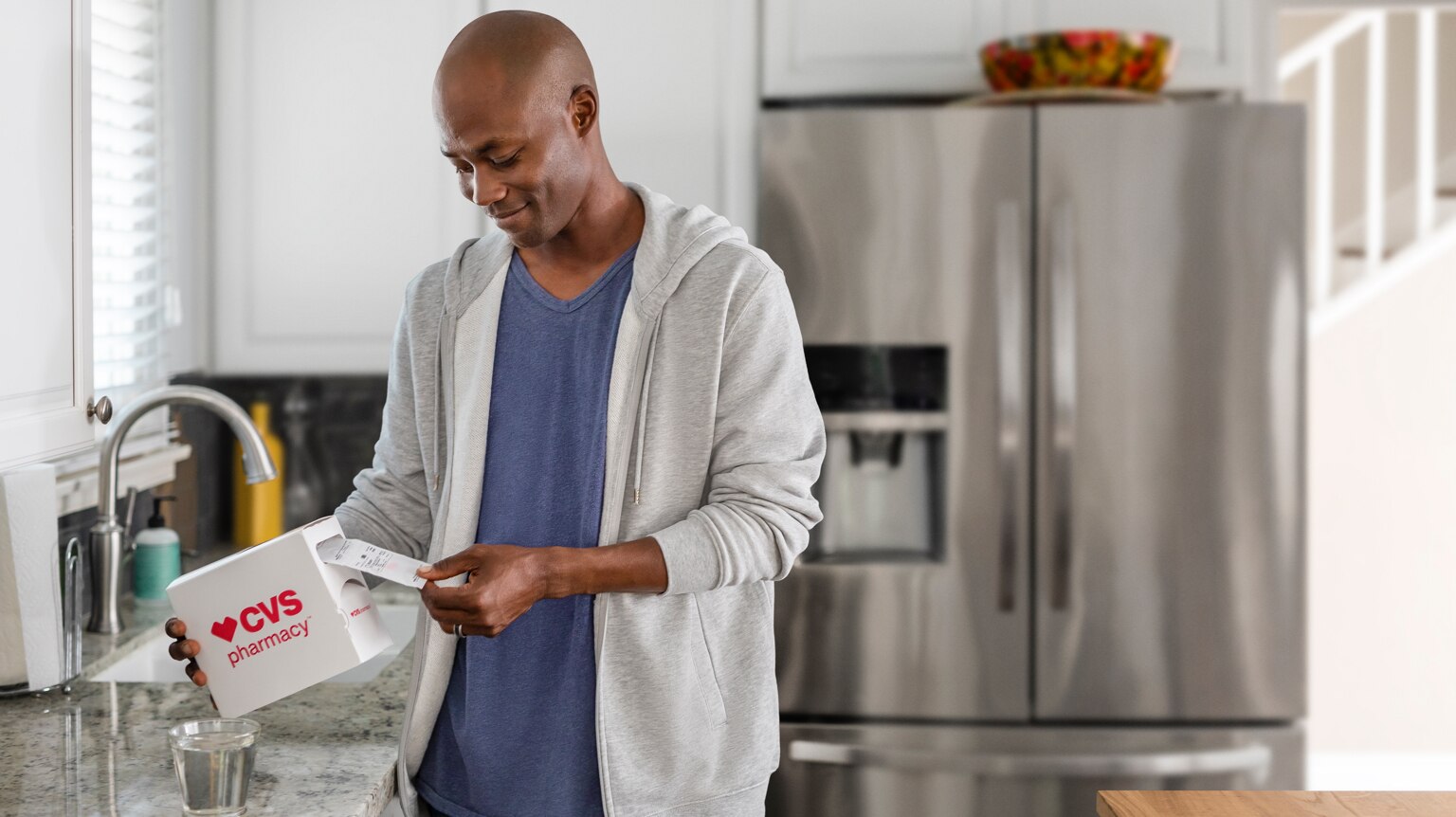 Multiple Rx, one easy box.
Manage your Rx with SimpleDose™, presorted Rx packs at no added cost.* Each medication box contains a 30 day supply, delivered to your home* or local CVS Pharmacy®, all backed by trusted CVS pharmacists.
Click to

Enroll now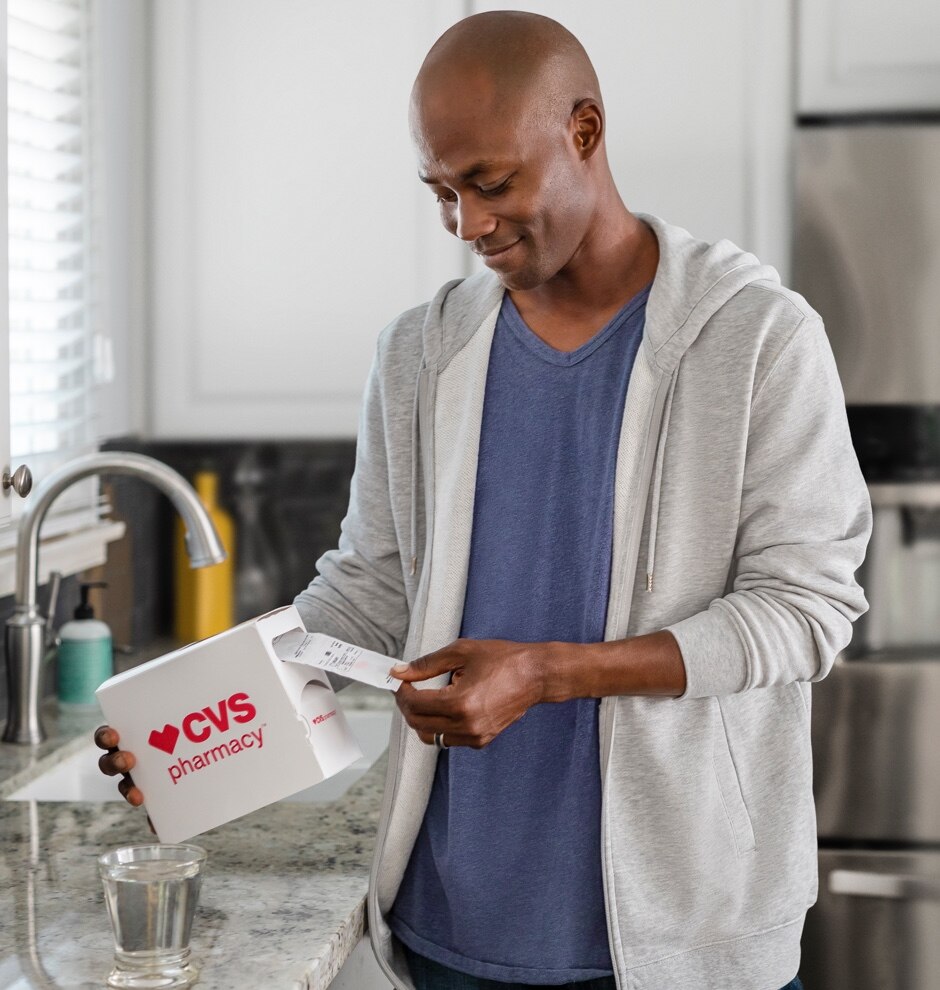 Why SimpleDose?
SimpleDose is a pill organizer that helps you keep track of the medications you take and when to take them. It's so much easier than sorting through your Rx bottles and trying to remember which pills you take at different times of day.
Know exactly what you're taking and when.
An easier way to stay on track at no added cost.*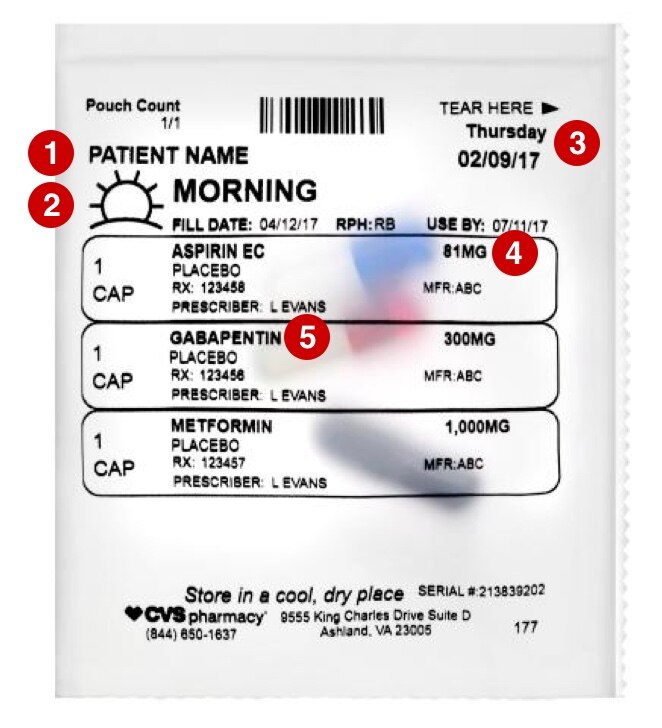 Your name
Icons for time to take
Date to take
Dosage strength
Medicine name & description
Organized. Synchronized. Personalized.
Presorted Rx packs make your scripts easier to take. One of the many ways CVS® can help.
Patient reading the medication labels on SimpleDose box.
Getting started is easy.
Have multiple Rx and want to enroll? Here's what to have on hand:
A list of your medications and prescribers
Your current pharmacy location
Billing and insurance information
Click to

Enroll now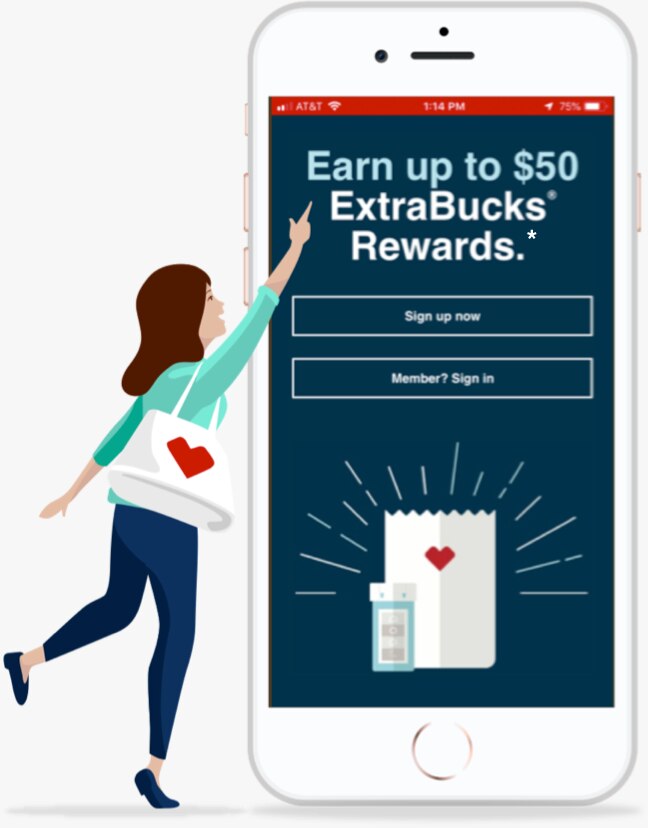 Earn rewards faster.
With ExtraCare Pharmacy & Health Rewards®, each of the Rx within a presorted pack earns you 1 credit toward ExtraBucks® Rewards.*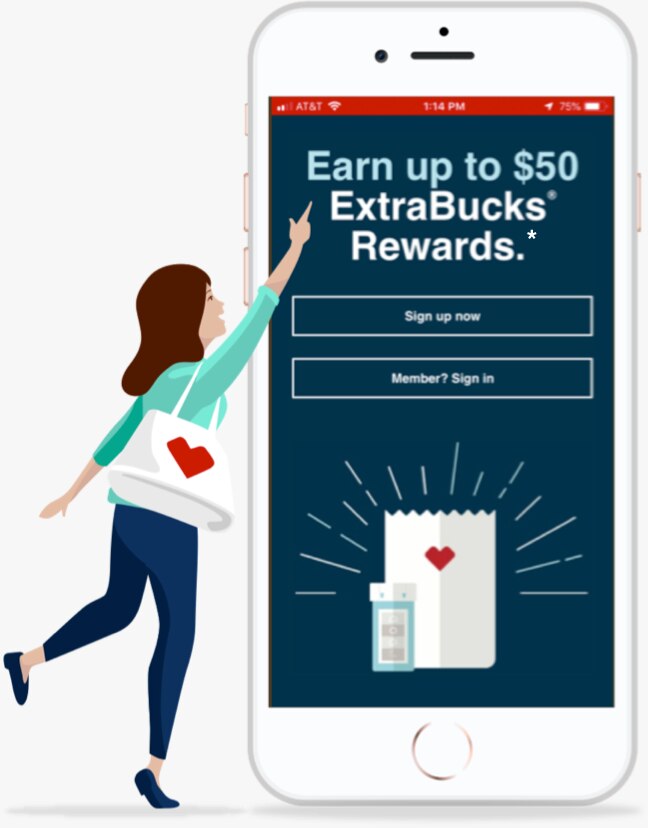 *for no added cost claim: SimpleDose™ is provided without additional fees. Drug costs may change when prescriptions are transferred to a new pharmacy or change from a 90-day prescription to a 30-day prescription. To align prescriptions on a 30–day cycle, one or more additional copays may be required by the patient's plan. Not all medications can be included in presorted prescription packs. Please contact your CVS Pharmacy® team for additional information.
*for presorted rx packs: Some restrictions may apply.
*for pharmacist availability: Available 24/7 in select states and stores.
*for pharmacy & health rewards: You must enroll in both the ExtraCare® and ExtraCare Pharmacy & Health Rewards® program to earn Pharmacy & Health ExtraBucks Rewards®. An individual can earn up to $50 in Pharmacy & Health ExtraBucks Rewards in a calendar year in connection with the program. See program rules for details at CVS.com/ExtraCare-CVS/RxRewards or ask a CVS pharmacist for a copy. Rewards cannot be earned on any prescriptions purchased in AR, NJ or NY; any prescriptions transferred to a CVS Pharmacy® in AL, MS or OR; any controlled substance prescriptions purchased in HI or LA; or where otherwise prohibited by law. CVS Pharmacy® reserves the right to modify or terminate the ExtraCare Pharmacy & Health Rewards program.