Get your FREE flu shot today*
No cost with most insurance
Save time and make an appointment before you come in.
Schedule your flu shot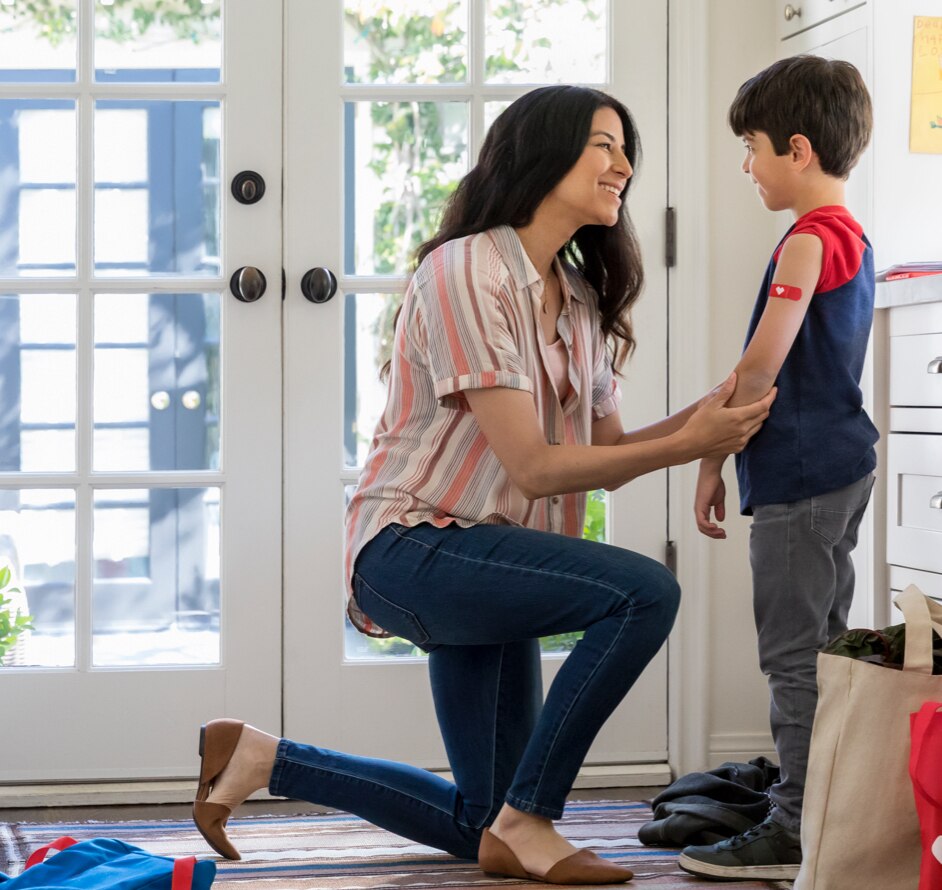 Why is CVS
®

America's Choice for Vaccinations™?
We offer 15+ vaccines for you and your family, including flu, COVID‐19, shingles and more, administered by expert CVS immunizers.
Convenient online scheduling.
Over‐the‐counter recommendations for minor vaccination side effects.
You can view your CVS Pharmacy

®

vaccination records* in your health dashboard. You must be 18 or older to access.
View your vaccination records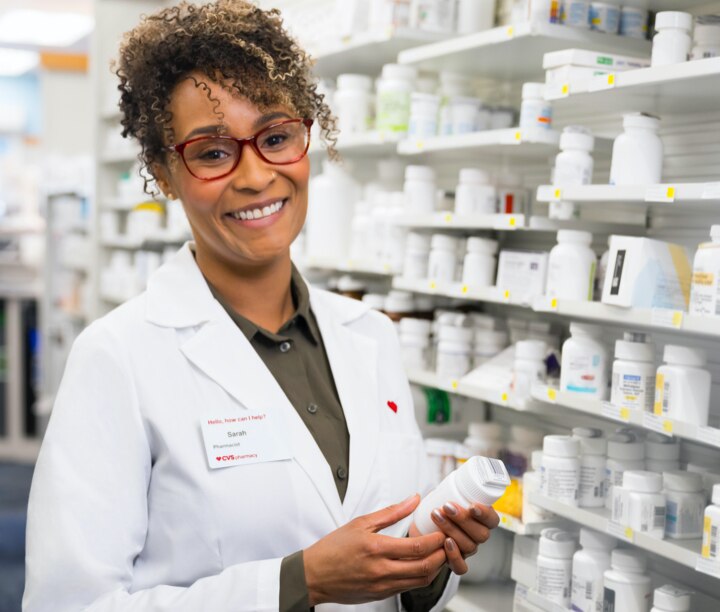 Say hello to convenient and personalized services.
---
---
---
Our app's always on call.
Check your scripts, order refills, request delivery and more. 24/724 by 7. So easy!
Get the CVS Pharmacy app
A person uses the CVS Pharmacy mobile app to check her prescription.
*for $5 shopping pass: Offer available September 5, 2021 through December 31, 2021, while supplies last. Limit one per customer per vaccine visit. For vaccines that require two doses, shopping pass will be given with vaccine series completion. You will receive a merchandise coupon valid for one‐time use only at Schnucks. Terms and conditions apply. See coupon for details. $5 savings applied to total qualifying purchase of at least $20 (after other coupons and discounts are applied). Tax charged on pre‐coupon price where required. No cash back. Retailer's coupon. Original coupon must be relinquished at time of purchase and is void if copied or transferred and where prohibited by law. Limit one per customer.
*for vaccination records: Availability varies by state based on regulations. This is not an all‐inclusive list of who should be vaccinated. Age restrictions apply. Talk to your CVS Pharmacy® immunizing pharmacist to see if this vaccine is right for you.
*for extracare pharmacy & health rewards: You must enroll in both the ExtraCare® and ExtraCare Pharmacy & Health Rewards® program to earn a Schnucks Shopping Pass. An individual can earn up to $50 to spend at Schnucks in a calendar year in connection with the program. See program rules for details or ask CVS® pharmacists for a copy. Rewards cannot be earned on any prescriptions where prohibited by law. CVS Pharmacy® reserves the right to modify or terminate the ExtraCare Pharmacy & Health Rewards program.
*for rx delivery: Delivery is available for eligible prescription drug orders with qualifying prescription benefit programs and insurance plans. Order cutoff times may vary by delivery option and pharmacy location. 1 to 2 day delivery only available on orders placed Monday through Thursday. Delivery may be subject to delays. Not all delivery options are available to every address or from all pharmacy locations. Delivery fees apply and may vary by delivery option and location. Delivery of select nonprescription items is available with prescription delivery at participating locations. Nonprescription items are not available for delivery from CVS Pharmacy® at Target locations. Selection of nonprescription items available may vary for online and in‐store orders. Nonprescription items are charged at online prices, which may vary from store prices. Coupons, ExtraBucks Rewards® or in‐store promotions with delivery may not be used with delivery orders. Online promotions cannot be used nor ExtraBucks Rewards earned with orders called into stores. Advanced payment required through credit, debit or FSA/HSA card (Flexible Spending Account or Health Spending Account card). In most cases, FSA/HSAFlexible Spending Account or Health Spending Account cards may not be used for delivery fees. Other restrictions apply. See FAQsFrequently Asked Questions or call your local pharmacy for details.
*for free savings review: Savings vary. Not all patients eligible for savings. Ask a pharmacist for details.
*for automatic refills: Not all prescriptions are eligible. See your pharmacist for details.
*for presorted rx packs: Multi‐dose packaging is provided without additional fees. Drug costs may change when prescriptions are transferred to a new pharmacy or change from a 90 day prescription to a 30 day prescription. To align prescriptions on a 30 day cycle, one or more additional copays may be required by the patient's plan. Not all medications can be included in the multi‐dose packs. Please contact your CVS Pharmacy® team for additional information.