Flu shots are no longer available
Please check back in August for more information. In the meantime, find 15+ other vaccines available to help protect you and your family.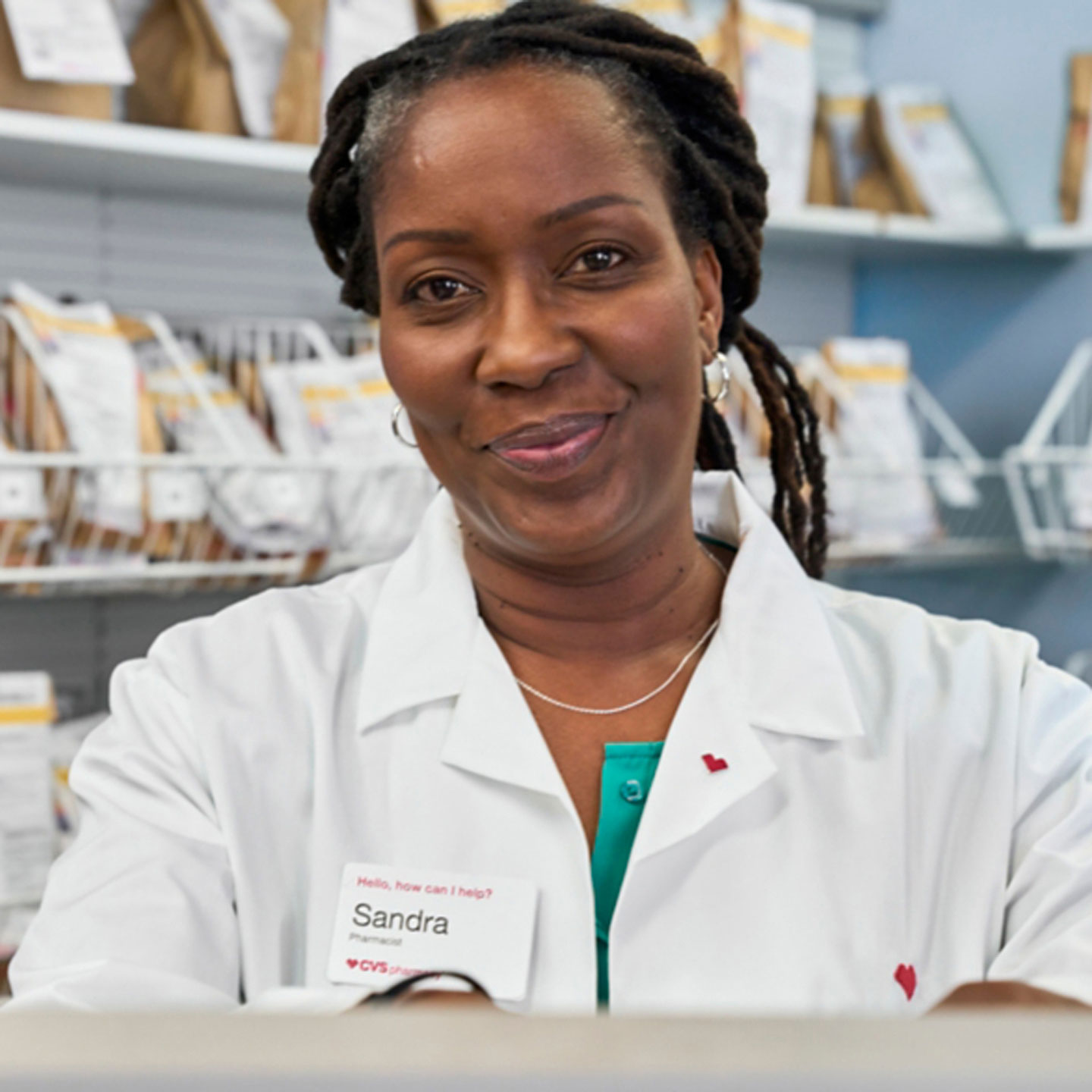 Why get a flu shot?
The flu shot helps protect you & loved one
That's right. Flu shots also help protect the people around you, which is especially important for vulnerable populations, such as babies and the elderly, who are at high risk for serious complications.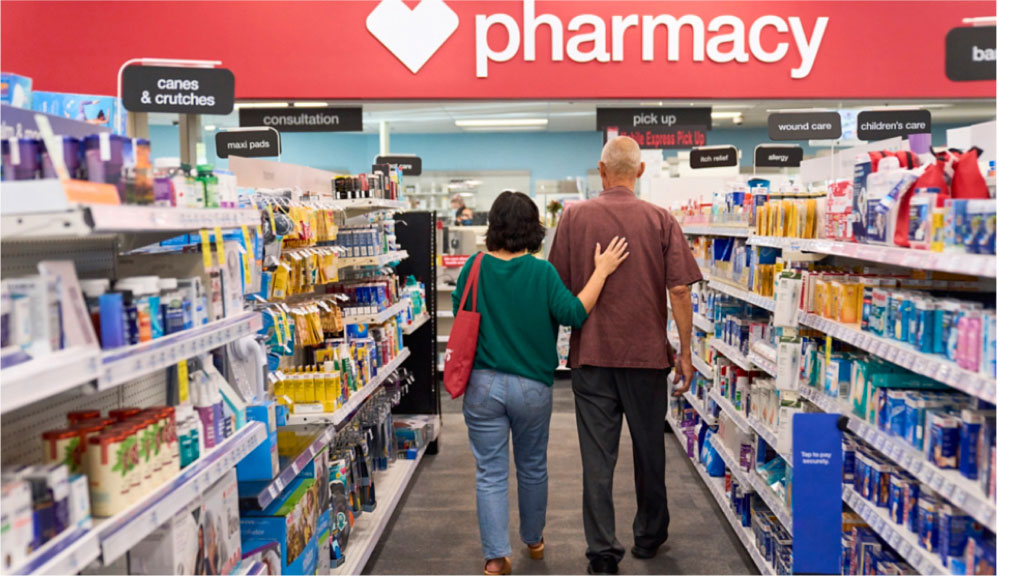 It helps you stay ahead of changing viruses
Because influenza viruses are always changing into new variants, the flu vaccine composition is reviewed and updated annually.
We make vaccinations easy
The vaccines you need, all in one place™
With 15+ vaccines available, scheduling your vaccinations is quick and simple.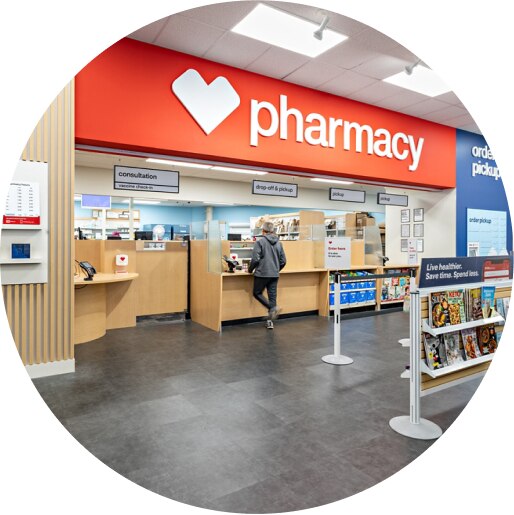 Explore the benefits of getting vaccinated at CVS
Access your records 
Your personalized health dashboard gives you immediate access to your vaccination records, medications, test results and more. 
Earn up to $50 ExtraBucks Rewards® for filling scripts
Join ExtraCare Pharmacy & Health Rewards® and you'll earn credits for filling scripts, getting vaccinations and more! Every 10 credits earns $5 in ExtraBucks Rewards.
About flu shots
Your flu shot may be free with medical insurance or Medicare coverage. There is no copayment unless required by your plan. We also accept cash, checks and credit cards for flu shot costs.
Standard vaccine (Quadrivalent): $49.99

Standard vaccine (Egg‐Free) (Flublok): $94.99

Adults 65+ vaccine (Fluzone High Dose, FLUAD): $94.99
It takes up to two weeks for antibodies to develop after getting a flu shot. The Centers for Disease Control and Prevention (CDC) recommends that individuals make plans to get vaccinated early in the fall, before flu season begins, and ideally by the end of October. However, even if you are not able to get vaccinated until November or later, a vaccination is still recommended because flu most commonly peaks between December and February and significant activity can continue into May. Please visit the CDC website for more information.
The CDC recommends an annual flu vaccination for anyone 6 months of age and older, and our pharmacies are able to vaccinate patients as young as 3 years old in some states. Ages vary by state for pharmacist‐administered immunizations, and we are working with state and local officials to enhance our vaccination offerings across the country.
Flu shots have been given to millions of pregnant people over several decades with a good safety record.

Anyone who is pregnant should get a flu shot, unless otherwise instructed by their doctor.

If you are postpartum, even breastfeeding, when it's time to get a flu shot, you can receive either type of vaccine.

There is a lot of evidence to show that flu shots can be safely given during pregnancy. The CDC and the Advisory Committee on Immunization Practices (ACIP) recommend that pregnant people get vaccinated during any trimester of their pregnancy
Yes. According to the CDC, children may receive the seasonal flu vaccine at the same time they are receiving the Pfizer-BioNTech COVID-19 vaccine. There is no need to stagger vaccinations. Additionally, if a child has already received a flu shot, they can receive their COVID-19 vaccine at any time. We are awaiting CDC guidance for the coadministration of the flu and Pfizer-BioNTech COVID-19 vaccines for children ages  4 and under.
Some people should talk with a doctor first before getting a flu shot. Some examples would include:
People who have a severe allergy to eggs

People who have had a severe reaction to an influenza vaccination

People who have developed Guillain‐Barré syndrome (GBS) within six weeks of getting an influenza vaccine

People who have a moderate to severe illness or are feeling sick
You might have some minor side effects after getting a flu shot, with symptoms including but not limited to:
Soreness, redness or swelling of the skin where you got the shot

Fever

Muscle aches
Side effects are normally mild and short lasting. Questions? Contact your health care provider or ask your CVS® pharmacist.
Flu vaccine effectiveness can vary. Some people get the flu even after being vaccinated. Typically, when that happens, the severity of the illness is reduced, according to several studies. Learn about the flu vaccine
While the flu vaccine will not protect against COVID-19, it can reduce the risk of illness, hospitalization and death due to the potentially severe complications that may occur when someone has the flu.
This season, it is likely that flu viruses and the virus that causes COVID-19 will both be circulating at the same time. So it is more important than ever to get a flu vaccine in order to reduce risk from the flu and reduce the burden on our health care system.
Yes, the CDC has confirmed that patients can get any of the currently authorized COVID‐19 vaccines at the same time as the flu vaccine.
No, there is no impact on the effectiveness of the COVID-19 vaccine if you also receive a flu vaccine because they are designed to individually help tackle their respective viruses when exposed.
No, patients will not be asked to disclose COVID-19 vaccination status at the time of receiving a flu vaccine.
You should not receive any vaccines if you have suspected or confirmed COVID-19 until you are able to discontinue isolation, regardless of whether or not you have symptoms. If you are unsure of when you are able to discontinue isolation, contact your primary care provider.
Typically, it would be fine to receive a vaccine if you have a mild illness, like a sinus infection. However, patients should postpone vaccinations until symptoms have resolved, even if they received a negative test.
CVS Pharmacy® patients can quickly and conveniently make vaccination appointments with a pharmacist by visiting this page, using the CVS app or texting FLU to 287898. They also will be able to complete a digital intake form prior to their visit to limit in-person contact at the time of vaccination. Walk-in appointments are also welcome at CVS Pharmacy throughout the flu season.
Patients can also schedule a flu shot appointment with a MinuteClinic provider.
Patients are encouraged to make appointments in advance, with medical information and consent provided digitally. We also require staff to use the necessary PPE and sanitation products during the administration of the flu vaccine.
Types of flu shots
Because influenza viruses are always changing, the flu vaccine composition is reviewed and updated annually.
This year CVS Pharmacy and MinuteClinic offer standard Quadrivalent flu vaccine as well as senior-dose vaccines for adults ages 65 and older.
Yes, for some people. For the 2022-2023 flu season, there are three flu vaccines that are preferentially recommended for people 65 years and older. These are Fluzone High-Dose Quadrivalent vaccine, Flublok Quadrivalent recombinant flu vaccine or Fluad Quadrivalent adjuvanted flu vaccine. On June 22, 2022, CDC's Advisory Committee on Immunization Practices (ACIP) voted unanimously to preferentially recommend these vaccines over standard-dose unadjuvanted flu vaccines. This recommendation was based on a review of available studies which suggests that, in this age group, these vaccines are potentially more effective than standard dose unadjuvanted flu vaccines. There is no preferential recommendation for people younger than 65 years.
Manufacturers create over 156 million flu vaccine doses per season and distribute them across the United States. Manufacturers send the same vaccine to pharmacies (including CVS Pharmacy) and other vaccine providers (including your doctor's office and MinuteClinic). Speak with your local pharmacist for more information.
*FOR COVID-19 AND MORE: Availability varies by state based on regulations. This is not an all‐inclusive list of who should be vaccinated. Age restrictions apply. Talk to your CVS Pharmacy® immunizing pharmacist to see if any of these vaccines are right for you.