What you should know about meningitis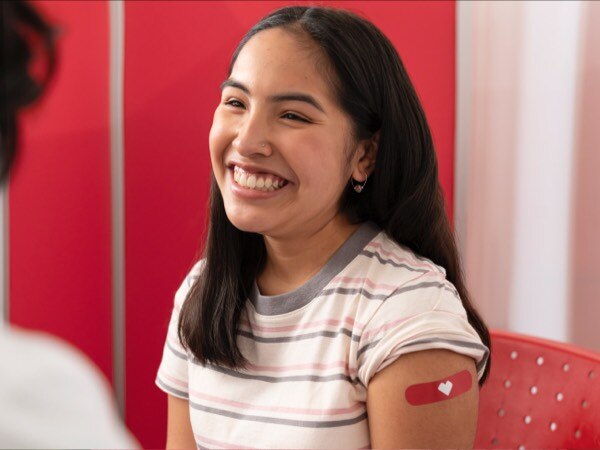 What is meningitis?
Meningitis is a disease caused by the inflammation of the protective membranes covering the brain and the spinal cord. The Centers for Disease Control and Prevention (CDC) reports that while most people with bacterial meningitis recover, it can cause serious complications, "such as brain damage, hearing loss or learning disabilities."*
Why get the meningitis (meningococcal) vaccine?
A vaccination is the most effective way to protect yourself against certain types of meningitis. If you are at high risk, be proactive and vaccinate before getting sick.
The early signs of meningitis can resemble the flu. That's why prevention is critical.
Who should get the meningitis (meningococcal) vaccine? 
The CDC recommends "meningococcal vaccinations for all preteens and teens. In certain situations, the CDC also recommends other people get meningococcal vaccines. https://www.cdc.gov/vaccines/vpd/mening/public/index.html
Talk to your or your child's doctor about what is best for your specific situation. 
Ready to get vaccinated?
Both CVS Pharmacy® and MinuteClinic® offer the meningitis vaccine.
Schedule an appointment at the option that's right for you.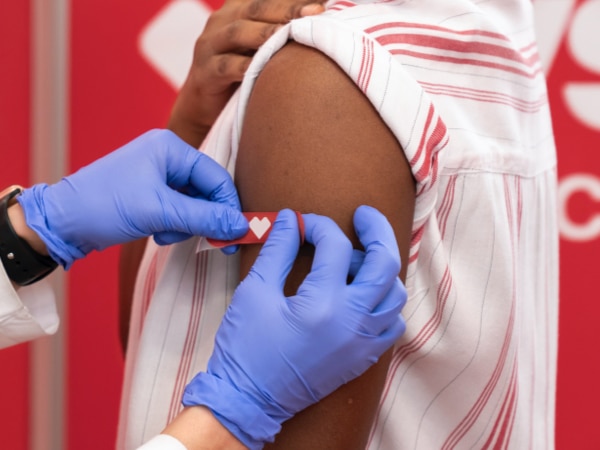 Get vaccinated at CVS Pharmacy
More than 9,000 locations
Vaccination performed by certified immunizers
Privacy curtain setting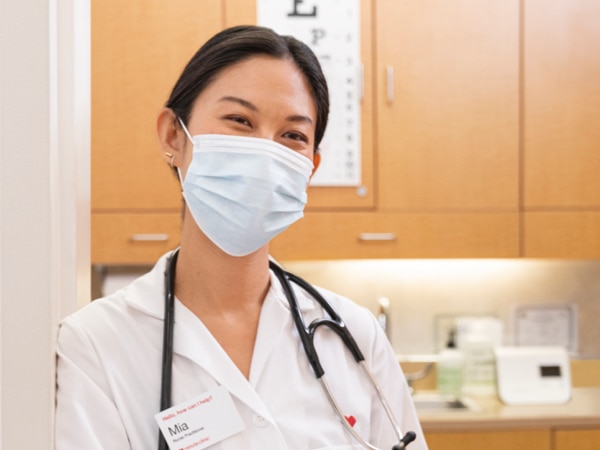 Get vaccinated at MinuteClinic
More than 1,000 locations
Vaccinations performed by nurse practitioners and physician associates*
Private exam room setting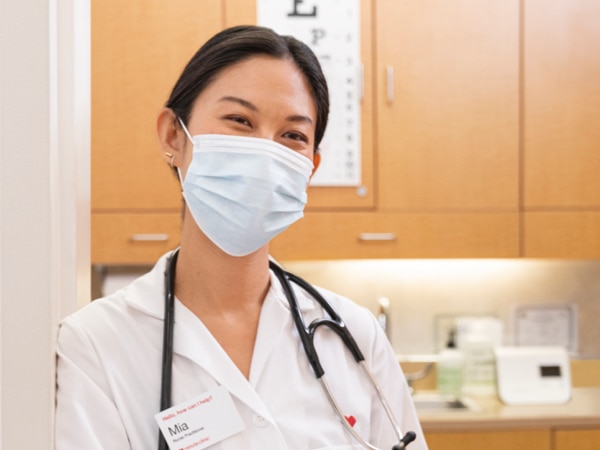 The vaccines you need, all in one place™
We offer 15+ vaccines for you and your family,* including:
COVID-19
Pneumonia (pneumococcal)
Shingles
Tdap (tetanus, diphtheria and whooping cough)
And more 
FAQs
Viral meningitis (when meningitis is caused by a virus) is the most common type of meningitis, but meningitis can also be caused by certain bacteria. Close contacts of someone with viral meningitis can become infected with the virus that made that person sick. However, these close contacts are not likely to develop meningitis. Only a small number of people who get infected with the viruses that cause meningitis will develop viral meningitis. People spread meningococcal bacteria to other people by sharing respiratory and throat secretions (saliva or spit). https://www.cdc.gov/meningococcal/about/causes-transmission.html
There are two types of meningococcal vaccines used in this country:
Meningococcal conjugate or MenACWY vaccines
Serogroup B meningococcal or MenB vaccines
The CDC recommends a single dose of the MenACWY vaccination at age 11 or 12, with a booster shot at 16. If the first dose is instead received in early teens, the booster is given later, before age 18.
The CDC recommends that certain adolescents and adults should receive a serogroup B meningococcal vaccine.
To learn more about the vaccines that are right for you, talk to your pharmacist, health care provider or visit the CDC website 
According to the CDC, "These vaccines help protect against all three serogroups (B, C, and Y) of Neisseria meningitidis bacteria most commonly seen in the United States. Like any vaccine, meningococcal vaccines are not 100% effective. This means there is still a chance someone can develop meningococcal disease after vaccination. People should know the symptoms of meningococcal disease since early recognition and quick medical attention are extremely important." https://www.cdc.gov/meningococcal/about/prevention.html
There is always the possibility, as with any medicine, for side effects. After receiving the meningitis vaccine, people typically do not suffer any serious problems. Side effects, should they occur, are usually mild and disappear on their own after a few days. Although remote, serious reactions are possible.
https://www.cdc.gov/vaccines/vpd/mening/public/index.html#should