HealthHUB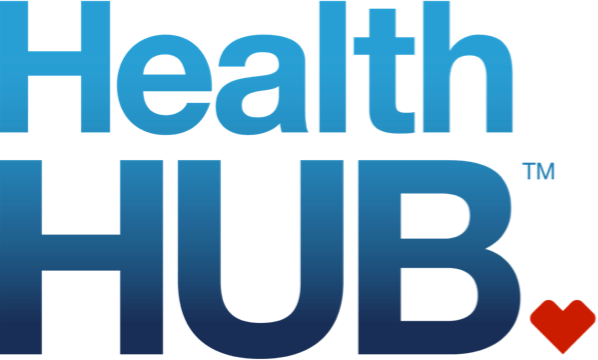 Your hub for better health.
More health services & wellness products than ever before. All in one place. All on your schedule.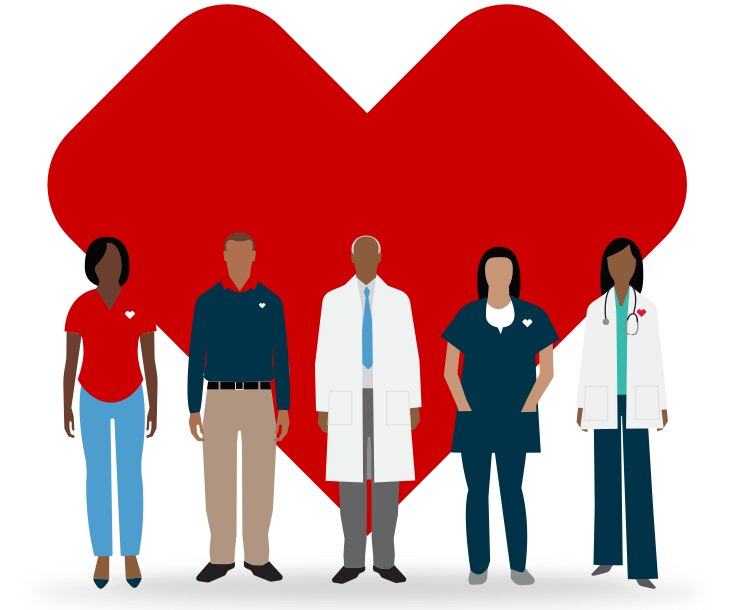 Open for health. Here for good.
Our care concierge team is here to help guide you. They can help you find information about services available in store and learn about local HealthHUB® events at select CVS Pharmacy® locations.1
From expanded MinuteClinic services and pharmacy support, to more health and wellness products than ever before, we're here to help you and your family get well — and help you stay well, too.1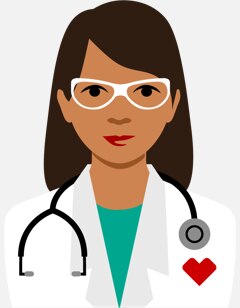 Expanded services at select MinuteClinic® locations
Now offering chronic disease management for high blood pressure, high cholesterol and type 2 diabetes. Plus, our providers are available to help diagnose and treat minor illnesses and injuries.
Services for minor illnesses and injuries
Wellness and health checks
Chronic condition screening, treatment and monitoring for conditions such as high blood pressure and high cholesterol
Diabetic screening, monitoring and treatment
Diabetic retinopathy imaging and screening for MinuteClinic patients2
Women's Health Services such as birth control care, UTI and yeast infection treatment, and pregnancy evaluation
More personalized pharmacy support
Our pharmacy team is ready to provide additional one-on-one support with the ability to administer over 12 different immunizations and more.
12+ immunizations available
Biometric health screenings through self-service health kiosks
Pharmacist-led diabetes education counseling
Smart device coaching (select blood glucose monitors)
More health and nutritional services
We're now offering even more services, including nutritional counseling, online dietary program sign-ups, home health care product support and more.
Dedicated customer service colleague to help you navigate our products and services
One-on-one counseling and group classes provided by licensed dietitians
Noom® healthy weight and diabetes management program
Expanded selection of durable medical equipment including over-the-counter sleep apnea products3
Trained colleagues with knowledge in durable medical equipment and sleep apnea products can provide individualized consultations and product education3
More health and wellness products
Shop hundreds of products such as health devices that sync to your mobile phone, aromatherapy, fitness essentials, expanded selection of durable medical equipment, sleep apnea products and more.3
More vitamins, supplements and nutrition products
Expanded mix of better-for-you foods, with more organic, vegan, paleo and gluten-free options
Active nutrition and yoga products
Expanded selection of durable medical equipment3
CPAP devices, masks and accessories for sleep apnea3
Personal emergency response products
Personal sound amplifiers4
Stress and mood support products
Florida
Clearwater
30387 US Hwy. 19 N.
Clearwater, FL 33761
Coming Soon
Lakeland
5010 S. Florida Ave.
Lakeland, FL 33813
Coming Soon
Lutz
2322 Land O' Lakes Blvd.
Lutz, FL 33549
Riverview
5905 US Hwy. 301 S.
Riverview, FL 33569
Seffner
704 W Martin Luther King Jr. Blvd
Seffner, FL 33584
Tampa
5357 Ehrlich Rd.
Tampa, FL 33625
Tampa
8801 W. Linebaugh Ave.
Tampa, FL 33626
Coming Soon
Wesley Chapel
1929 Bruce B. Downs Blvd.
Wesley Chapel, FL 33543
Coming Soon
New Jersey
Mount Holly
508 High St.
Mount Holly, NJ 08060
Coming Soon
Runnemede
824 Black Horse Pike
Runnemede, NJ 08078
Sewell
307 Egg Harbor Rd.
Sewell, NJ 08080
Coming Soon
Pennsylvania
Chalfont
3265 County Line Rd.
Chalfont, PA 18914
Folsom
1937 MacDade Blvd.
Folsom, PA 19033
Jenkintown
835 Old York Rd.
Jenkintown, PA 19046
Coming Soon
Lansdale
840 S. Valley Forge Rd.
Lansdale, PA 19446
Richboro
1034 Second St. Pike
Richboro, PA 18954
Coming Soon
Thorndale
3015 E. Lincoln Hwy.
Thorndale, PA 19372
Coming Soon
West Chester
760 Miles Rd.
West Chester, PA 19380
Coming Soon
Find out what's happening in store.
We offer a rotating schedule of in-store events. Check our calendar for happenings near you.
Have more questions about your health?
Dive into our Health Library, a collection of resources that can help you understand more about your health and specific conditions.
Learn more
Want to learn more about HealthHUB locations at CVS Pharmacy?
Get more information
MinuteClinic® accepts most insurance plans. Be sure to verify coverage with your insurance company before your visit.
1Health services may vary by location. Check your local store for details.
2Diabetic retinopathy imaging & screening may be recommended if clinically appropriate for patients with diabetes who receive other diabetes related services at MinuteClinic. The diabetic retinopathy imaging & screening fee will be charged in addition to your diabetes related service.
3Medical equipment and supplies purchased without a prescription from the Home Health Care section of our website or in our store are not covered by Medicare. If you submit a claim to Medicare for those items, Medicare will not reimburse you for the purchase price. Other insurers' policies may vary and you should review your plan materials or contact your insurer prior to purchase if you plan to submit the purchase price for reimbursement.
4Personal sound amplifiers are not hearing aids and are not intended to compensate for, diagnose, cure or treat hearing loss or impairment. Personal sound amplifiers are intended to amplify environmental sound for non-hearing-impaired consumers in environments where watching or listening to soft sounds would be difficult for individuals without hearing loss.