Boost Oxygen, Medium, 169 OZ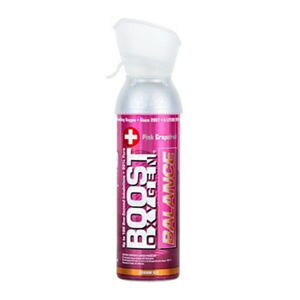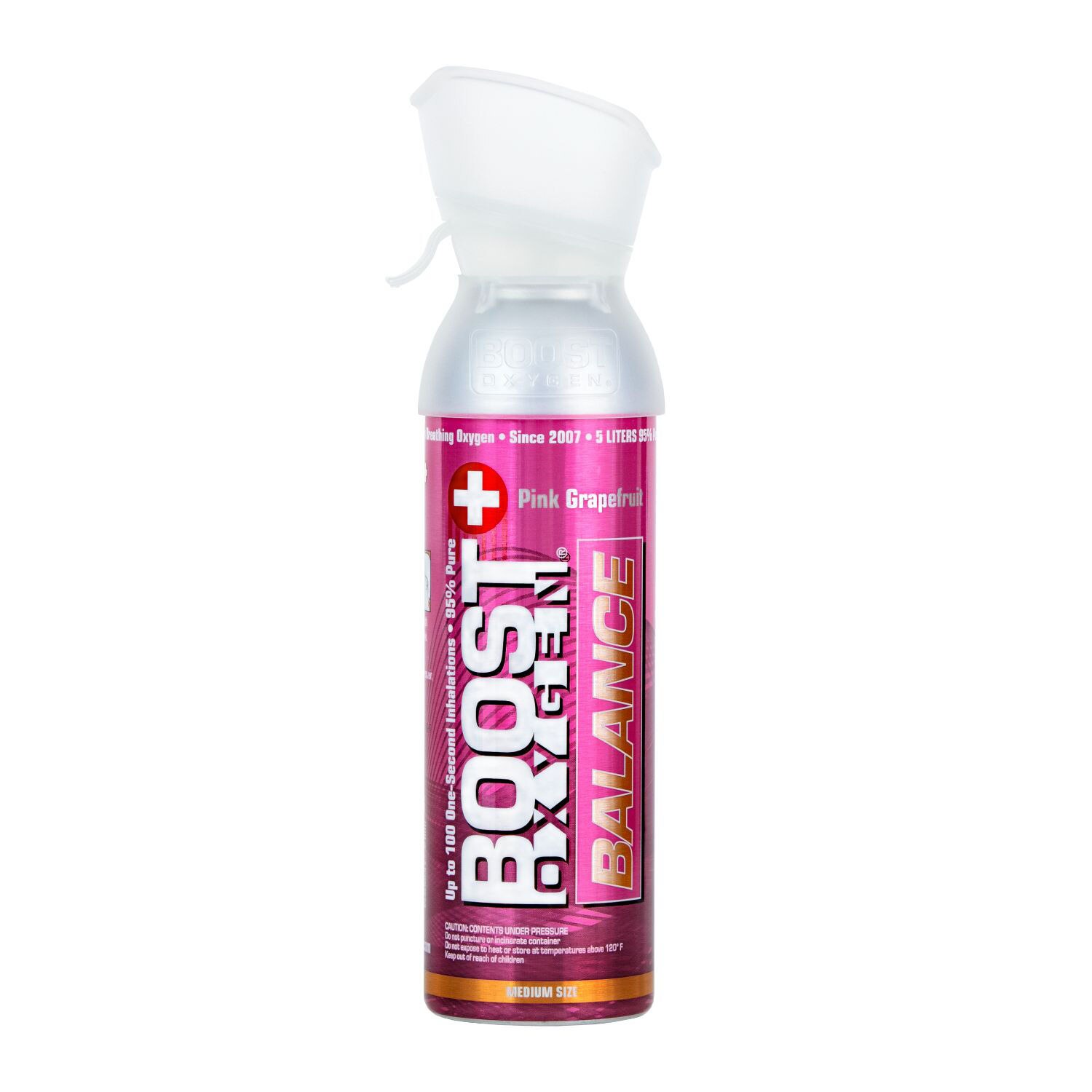 Boost Oxygen, Medium, 169 OZ
169 OZ, 0.09 lbs. Item # 355802
Pink Grapefruit

Oxygen to Go! Our best selling all-natural respiratory support. Boost Oxygen 95% Pure Supplemental Oxygen.
95% Pure Oxygen
Refreshing Pink Grapefruit
5 Liter Medium Size – 100 One-Second in Inhalations (Recommended for daily home use)
Boost Oxygen provides pure, all-natural respiratory support that is safe and effective. Unlike caffeine and other stimulants that can potentially harm the body with extended use, Boost Oxygen offers supplemental Oxygen in non-prescription form. Oxygen is essential to every cell in your body. Help Is Here!
95% Pure Oxygen
Organic Pink Grapefruit Aroma
All-Natural, Inhalable Nootropic
5 Liter Size – Over 100 One-Second Inhalations
95% Pure Boost Oxygen is for recreational purposes only, ideal for athletes and sports enthusiasts, older adults, and people at high altitude or in poor air quality. No prescription is needed to purchase Boost Oxygen.
As it is not medical-grade oxygen, not a drug, and not intended for the treatment of any medical condition or disease, it is neither regulated nor approved by the FDA and thus the Agency has not assessed any of the statements herein. Consult your physician if you have any medical conditions.
ALL NATURAL AND SAFE
Boost Oxygen is all natural and safe. Unlike stimulants and energy drinks, which contain caffeine and sugars that can actually harm the body over an extended period of time, Boost Oxygen provides pure oxygen in a convenient, non-prescription form.
NATURE'S LIFE-SUSTAINING ELEMENT
Oxygen is obviously required to sustain human life. When deprived of oxygen, performance of the body and mind can suffer. At sea level, the average oxygen content in the air is 21%. At altitude, it can be much less. Boost Oxygen provides a convenient source of 95% pure supplemental oxygen.
Humans have evolved over millions of years with a consistent amount of oxygen in the atmosphere. In today's world, it's not always possible to get enough clean air to breathe.
Only 1/5 of the earth's atmosphere is made up of oxygen.
If you factor in the growing problem of pollution, you'll agree with some research reports that there's as much as a 30% cut in oxygen compared to past generations.
Every cell in your body is designed to burn oxygen–it's the basic fuel for cell metabolism. Cut back on oxygen and all of those cellular processes become sluggish.. you start to feel fatigued or short of breath.
More oxygen equates to cells having the energy they need to repair, improved immune response, and better overall health.