REQUIRED


SCHOOL


VACCINATIONS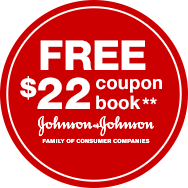 Vaccinations on your schedule
Be sure your kids don't miss the first day. Get their required school vaccinations now.* Visit the pages listed on the right to find out more about how we can help you protect your family from potentially serious illnesses.
Plus, get your
FREE $22 coupon book
from Johnson & Johnson
when you visit.**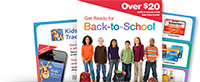 Find out which vaccinations are required in your state
Many schools and colleges require that students receive vaccinations including meningitis and pertussis (whooping cough) before attending school. Find out the requirements in your state.
Pertussis
(whooping cough)
Conveniently located inside CVS/pharmacy®
Open 7 days a week, evenings and weekends
No appointment necessary
Most insurance accepted

Vaccinations and sports physicals
*Immunizations other than the flu vaccine are not available to patients under the age of 19 in CT. Patients must be over 9 years old and under 26 years old for HPV vaccination. Insurance is not accepted for physicals. Payment is due at time of visit. Additional lab charges may apply. Age restrictions apply.
**Brought to you by McNeil Consumer Healthcare Division of McNEIL-PPC, Inc. No purchase necessary. Available while supplies last. Restrictions apply. Limit 1 per customer. Coupons expire 12/1/14.